Animafilm Festival: Selected Films 2021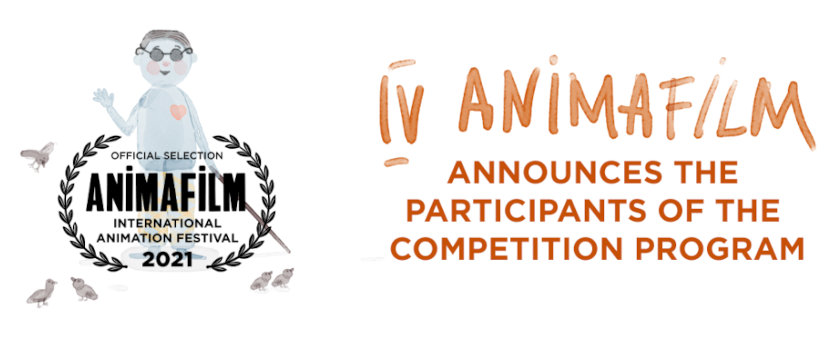 The festival reviewed 370 applications from 61 different countries and accepted 128 works to the competition program. The selection committee for animated films: Demetrios Poursanidis (Greece), Carlos Douglas (USA), Liz Manresa (France), Hasan Pastaci (Belgium), Ira Elshansky (Russia), Ramin Kuliev (Azerbaijan), Firangiz Baghirova (Azerbaijan), Kamila Mammadova (Azerbaijan), Nazrin Aghamaliyeva (Azerbaijan).
The selection committee for screenplays: Firangiz Baghirova (Azerbaijan), Ulviyye Hedarova (Azerbaijan). 
All films and screenplays will be evaluated by an International Jury and winners will be announced at opening and closing ceremonies of the 4th ANIMAFILM Festival. The theme of the 4th edition of the festival is disability.
SELECTED FILMS:
Best Feature Animated Film - GRAND PRIX
The Knight and The Princess, Bashir Eldik, Ibrahim Musa / Saudi Arabia, Egypt
Blood of the Family Tree, Christine Panushka / United States
Benyamin, Mohsen Enayati / Iran

Best Short Animated Film - GRAND PRIX

Tio, Juan Medina / Mexico
Roach, Agustín Touriño / Argentina
10 000 Ugly Inkblots, Dmitry Geller / Russia
Unnecessary Things, Dmytro Lisenbart / Ukraine
The Parrot Lady, Michalis Kalopaidis / Cyprus
Ecorce, Samuel Patthey, Silvain Monney / Switzerland
Lea's Secret,Rico Gutierrez / Philippines
Pilar, Yngwie Boley, J.J. Epping, Diana van Houten / Netherlands
Dog's Field,Michalina Musialik / Poland
House of Memory, Sofía Rosales Arreola / Mexico
The Next Hole, Fatemeh Ahmadi / Iran
Navozande, the Musician, Reza Riahi / France
Cyan Eyed, Ryan Grobins / Canada
Elusiveness, Marija Vulic, Isidora Vulic / Serbia
Swipe, Arafat Mazhar / Pakistan
Zolemia, Nina Samanishvili / Georgia
Kitchen by Measure, Sólrún Ylfa Ingimarsdóttir, Atli Arnarsson / Iceland
Mila, Cinzia Angelini / United States
Song Sparrow, Farzaneh Omidvarnia / Denmark
Naughty, Flora Molinié, Emma Degoutte / France
Crab, Shiva Sadegh Asadi / Iran
Sky Sun, Tile Sun, Ziba Arzhang / Iran
Conversations with a Whale, Anna Samo / Germany
A Bite of Bone,Honami Yano / Japan
Video Letter,Yuezhu Wang / United States
Klingert's Diving Suit, Artur Wyrzykowski / Poland
Washing Machine, Alexandra Májová / Czech Republic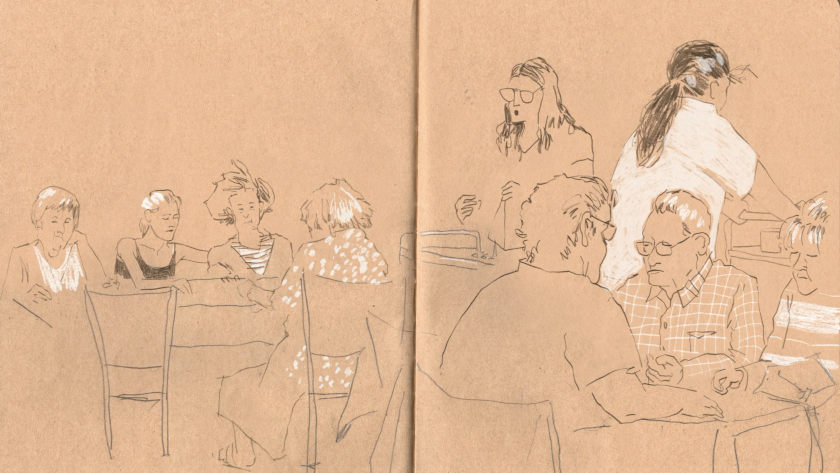 Ecorce

Best Screenplay for a Short Animated Film - GRAND PRIX

Cause,Samaneh Nouri / Iran
Weird Witches and Fall, Lana Ra / Ukraine
The Adventures of Kalina Starr, Kevin Wesley Goodson / United States

Best Short Animated Film Made for Children

Tricked, Mengyuan Guo, Naicheng Liu, Suhn Young Chung / United States
Deep Fears, Ryan Chu / United States
Dad's Hibiscus, Jiamu Tao / United States
Mom's Hair, Alexey Evstigneev / Russia
Roberto, Carmen Córdoba González / Spain
Splish Splash, Andra Fembriarto / Indonesia
Under the Clouds, Tikunova Vasilisa / Russia
Emsahar, Hassan Al-Jahni / Qatar
Vegetable Wars Hanhui, Jiajia Li / China
Everything Is Going To Be Alright, Brett Jubinville / Canada
The Curious World of Linda, Il-Jun Koh, Tak-Hoon Kim, Soon-Joo Lee, Hun Mok / Korea
52 - A Tale of Loneliness,Johnny DePalma / United States
Tacet, Zachary Simon / United States
Orchestra Rehearsal, Tatiana Okruzhnova / Russia

Best Short Animated Film Made by Children

It Fits Short, Children of The Fabido. Day Care Center "Dürener Straße" Veitinger/ Germany
Balla Balla Pirates, Children of The Fabido. Day Care Center "Dürener Straße" Veitinger / Germany
Negligence, Nika Meladze / Georgia
Monster, Koosha Yusefi / Iran
Heat,Nima Moradi / Iran
Border, Mishiko Lakobidze / Georgia
Alien Attack, Anton Johann Hübener, Felix Eduardo Paul / Germany
Kindness Creates Wonders, Zarif Gasimova / Azerbaijan

Best Short Experimental or Abstract Animated Film

Whisper, Rustle, Maureen Zent / United States
Water, Water, Wang Junjie / China
Rites of Spring, Yiorgos Tsangaris / Cyprus
I Want to be Bored, Magda Kreps / Germany
Hand, Tsz Wing Ho / Hong Kong
Elephant in Castle, Florence Yuk Ki Lee / Hong Kong
Formless Form, Ben Ridgway / United States
Black Snot & Golden Squares, Irina Rubina / Germany
Angry Dogs, Shaun Clark / United Kingdom
François Couperin. The Alarm Clock, Natalia Ryss / Russia
Alarum Cierra, Jane Maach / United States
Fleeting: Here & There, Gilnaz Arzpeyma / Canada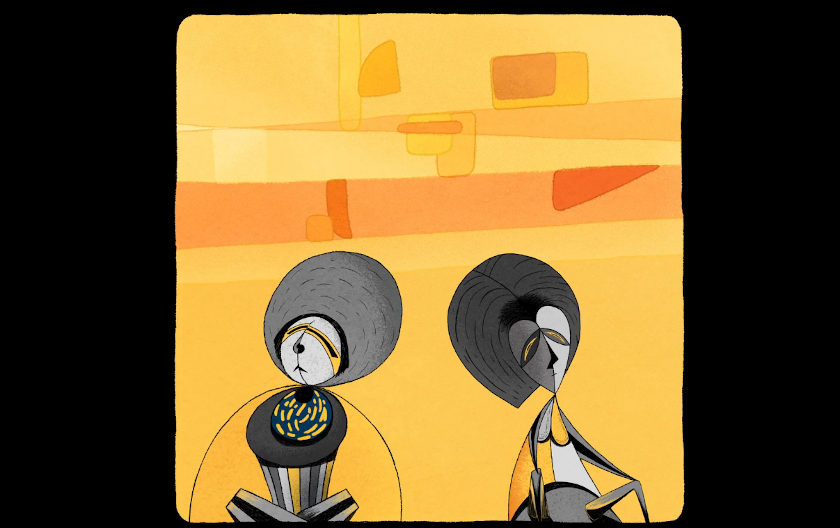 Black Snot & Golden Squares


Best Short Student Animated Film

The Red Pen, Raffaele Gabrielli / United Kingdom
Favorite Daughter, Susi Haaning / Denmark
Any Instant Whatever, Michelle Brand / United Kingdom
Machi, Prashanti Aswani / United Kingdom
C, Marion Täschler / Switzerland
The Edge, Zaide Kutay, Géraldine Cammisar / Switzerland
Our Sparkles, Catelyne Ma / Canada
O-BON, Anecdotes from Kyoto, Jenay Vogel / Switzerland
Huis Clos, Nina Winiger / Switzerland
Reduction, Réka Anna Szakály / Hungary
Nothing Is Here, Kaiyun Yang / Taiwan
Sisters, Andrea Szelesová / Czech Republic
Sanctuary, Eva Matějovičová / Czech Republic
Psychophonic, Aline Romero / Spain
The Return of the Waves, Manon Cansell, Alejandra Guevara Cervera, Edward Kurchevsky, Francisco Mountinho De Magalhaes, Hortense Mariano / France
To Mom, Yaou Chen / United States
Skeleton of a Moth, Emma Kay Smith / United Kingdom
Error, Lucie Vostárková / Czech Republic
Three Jumps to Happiness, Artur Hanaj / Poland
Eating in the Dark, Inari Sirola / United Kingdom
Dogs Smell Like the Sea, Anastasiya Lisovets / Russia
Chocolate, lili Zhang / China
Monster Detective Agency, An-Yu Cheng / Taiwan

Best Animated TV series
Old Folks' Tales, Gloria, daughter of gaitan, Carlos Smith Rovira, Marcelo Dematei / Colombia
My Better World - Grace's Story, Chris Morgan, Michael Clark, Johannes Scheepers / Tanzania
Mitch-Match, Géza M. Tóth / Hungary
Embers the Dragon - Hurry up Embers!, Alex Walker / United Kingdom
Mush-Mush and the Mushables, Joeri Christiaen / Not Specified
Mysterious Seeds, Tatyana Moshkova / Russia
In:App, Lee Munyong, Lee Nagyeon / Korea
BING - Nicky, Declan Doyle / United Kingdom
Zamzoom's Animal Adventures, Ari A. Cohen / Canada
Jungle King, My Papa,Chung Cheng / Taiwan

Best Animated Music Video
I don't Miss You Anymore, Diego Rotmistrovsky / Argentina
Agapito, Rafael Vidal Altabert, Julián Gómez Caballero / Spain
Mountain, Harrison Fleming / United Kingdom
Farah - Fountain of Youth, Sara Taigher / Italy
Warm Mountain, Jenny Wright / United Kingdom
The Air, Dilshat Rakhmatullin / Kazakhstan
Ten Degrees of Strange, Lynn Tomlinson / United States
Damage Control, Greg Doble / Canada
Feeling Lonely, Julian Nazario Vargas / Norway
Sutoloka, Dmitriy Kokorin / Russia
Alestrom - Shit Boat (No Fans), Simon Norton / Australia

AZERBAIJANI COMPETITION:
Best Azerbaijani Short Animated Film
+65, Sevinj Qulieva
Our Solar System with Robot Pika, Gunay Imanzade
Penguins Fly, Mari, Aghamali Aliyev
Story Of Art Love, Shahin Khalil
Tig-tig and Her Friends in search of Miracles. Gobustan, Sultan Abbasbəyli
You are my Sunshine, Ilham Hasanov
Bulbul's Memories about Asaf Zeynally, Aslan Maharramli
Back Home, Javid Ilham
Skullcap, Frangiz Kurbanova
Moan, Ruslan Karimov
Balta X, Ravan Muradov
Brave Soldier, Ayaz Khaliqov
The 4th Animafilm International Animation Festival will take place 3-7 September 2021.
Read More About: