5 Animation Feature films Selected for Fredrikstad Animation Festival


Five films showcasing the best from the animation industry in our part of the world are selected to compete for the festival's iconic Golden Gunnar award.
This year's competition programme for feature films consists of five films showing variety, great storytelling, and an abundance of creative ideas. The Nordic-Baltic animation scene is thriving and the selected films are impressive both in regards to technique and creative expression. The originality, creativity and desire to tell unique stories made us fall for these five films, and I think the audience will do the same -  Anders Narverud Moen, Festival Director
Selected films:
My Favorite War (Opening film) Dir: Ilze Burkovska Jacobsen Norway/Latvia – 2020
My Favorite War is the personal story of the director, Ilze, growing up in Cold-War Latvia, USSR. It's a coming of age story, a personal road of escape from the brainwash of the mighty authoritarian regime.
Old Man Movie Dir: Mikk Mägi, Oskar Lehemaa Estonia – 2020
Our protagonist, the Old Man, is visited on his farm by grandkids who have been dropped off for the summer. Determined to make his progeny see the simple beauty of country living, he ends up working them like slaves, only to have the little bastards accidentally set loose his prized and thoroughly abused cow. Now the Old Man and his grandkids have just 24 hours to find the rogue bovine, before her unmilked udder explodes and unleashes lactopalypse, or before the mysterious Milk Man lethally disarms her. On their epic journey, our heroes must face festival hippies, forest creeps, sawmill workers and other dangers commonly found in the Estonian countryside.
Two Buddies and a Badger 2 – The Great Big Beast Dir: Rune Spaans, Gunhild Enger Norway – 2020
Life in the tunnel is going well for Tootson, Ludiwood and Badger-oh! A life of singing, eating jam and friendly teasing. But one day they are visited by a stern Train Conductor who wants to evict them. Tunnels are for trains, not people, she says. But Tootson & Ludiwood have an idea: Tootson's grandfather, the legendary pirate Captain Tootson, can surely save them. But where is he?
Dreambuilders Dir: Kim Hagen Jensen Denmark – 2020
Minnas life changes for the worse when her father decides that his new fiancée and her daughter should move in and live with them. Her new "stepsister" is mean and terrorises her. One night Minna by accident discover a world behind our dreams. In this dream realm she finds a way to get back at her stepsister, but she realises to late that interfering with another persons dreams has dire consequences.
Christmas at Cattle Hill Dir: Will Ashurts Norway – 2020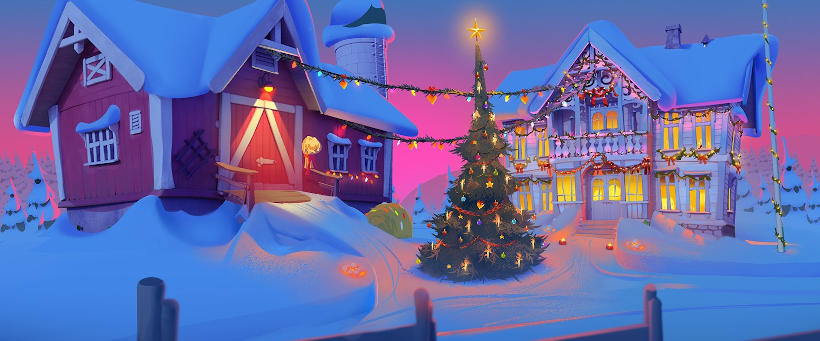 Young city cow Klara is excited to spend her first Christmas on her father's farm but is disappointed that he is not the type to celebrate hilidays. When her father is unexpectedly called away to help a neighbour who is snowed in, Klara sees it as an opportunity to bring some Christmas feel to Cattle Hill with the help of a cheeky elf who lives on the farm. Klara finds out that what is really important about Christmas is being together.
The films will be screened during Fredrikstad Animation Festival in the period from 22 to 25 October at Fredrikstad Kino. The films will also be available on the festival's digital platform, either in their entirety or as longer excerpts.
Early Bird passes granting access to both the festival in Fredrikstad and the digital content available until 1 October.
Fredrikstad Animation Festival page
SIGN UP: Want to read more free articles like this? Sign up for Our Newsletter