I Am Always Committed To Things Important In Life: Interview with Mats Grorud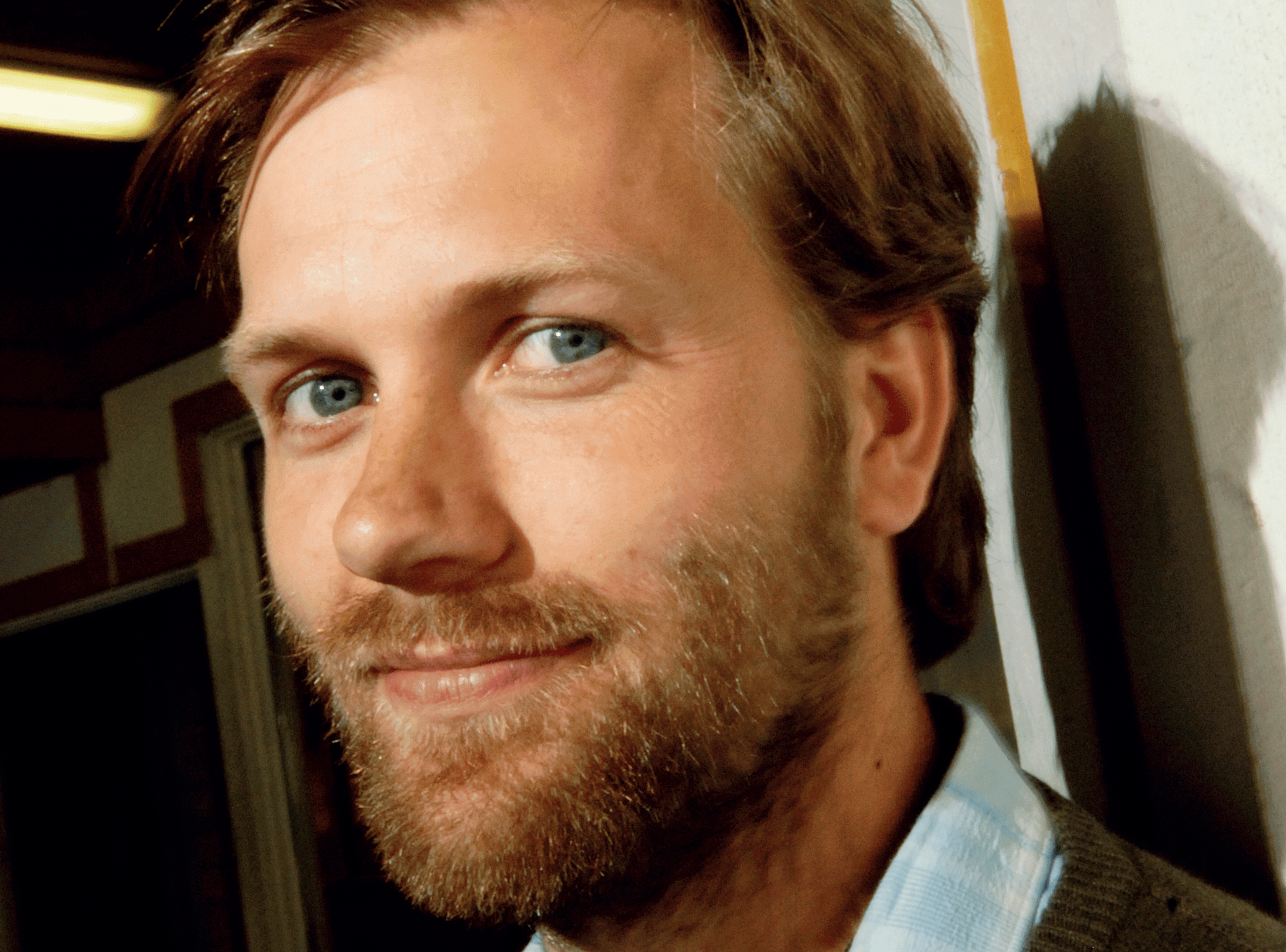 The day was going to be sunny and without large banks of clouds in the sky; the thermal sensation of a hot summer day diffused early in the morning. I had agreed with the director's team to do the interview on Thursday afternoon, but finally it had to be the next day - on Friday - due to schedule changes.

I was sitting at the meeting point, checking my notes from the day before when Mats arrived and asked if I was the journalist that was supposed to interview him. I timidly answered moving my head assertively. I got up to shake his hand and look for a better place because the terrace outside the restaurant was very noisy. We went to the second floor of the small restaurant and sat down. There I could better notice the calm and tired face of Mats Grorud, Norwegian director with a vast experience in the field of animated films. Mats landed in Annecy for the world premiere of his film: The Tower. A film about the life and origins of Wardi, a Palestinian eleven-year-old who lives in a refugee camp in Lebanon. She is the fourth generation that must keep on hoping that one day they will return to her grandparents' Galilee. This is a film that does not aim at aesthetic preciosity but that is forceful in its theme and narrative.
For all those who do not know you, who is Mats Grorud?
Father of three children. I live on an island south of Oslo. I have been animating since I was nineteen. I try to be a good father and husband. I have always been very committed to the things that are important in my life. That's why I've made films about subjects that matter to me, and because of that some people could call them political films -Mats answered with his slow voice, which denotes a certain weariness of the etiquette.
What do you think about the political situation in Norway?
We have a right-wing government in coalition with the FRP (ultra right party) and what can I say. I support left currents. I do not think that this is a good government. For example, they aren't doing anything to prevent climate change. Right now they have opened exploration in the North Sea, in the Arctic Circle, to extract oil. That worries me because it's something important. I have children and I do not want to them to have a contaminated future.
Can animation help change the world?
Mats laughs a little and moves his left hand towards his chin, caressing it in a frank reflexive gesture; only later he responds.
I think many things can help change the world, and animation is a part of the culture that can help change things. People can change if they really believe they can do it.

What is the last book you have read or you are reading?
Mats laughs again, his eyes looking for the memory of that book. We can go back to this question later - suggests Mats smiling because he confesses that he is not very good at remembering titles.
Was it difficult to do The Tower, speaking not from the initial idea, but from the preproduction stage?
In reality no. It took two years, looking for a producer and everything necessary. But the truth is that I was very lucky because I found a wonderful team that gave their best; always taking care of every detail and of how to improve each frame or sequence.
Do you mean, they took your project and made it their own?
Yes, of course, even if they never went in the refugee camp. This story is very private and I've lived it first hand. Many of the characters are inspired by real people I met when living in the refugee camp. Now we are trying to screen the film there in the camps as a way to give something back to them. We made this movie so that it may help the fate of the people who live there.



How do you see Norwegian animation?
I think they are doing very diverse and interesting things. For the last eight years I have been immersed in this movie, but the little I have seen seems very good to me. I also appreciate the fact that there is more national production and that the films are getting financed.
Why is it so important that the world learn about Wardi's story?
To portray the Palestinians expelled after the Nakba and who have lived in refugee camps for more than 70 years. Now governments cut their money once more. That means less health services. Fewer schools. The refugees really feel forgotten and somehow they are. That's why it's important to put the focus there. It is very hard, as one of my friends told me, people there die a little every day because they do not see a hope for the future. They were born there, their parents and grandparents were also born and died there. They live in a kind of limbo. Hopefully this movie will help to solve their problem - Mat's eyes release a special glow and his voice intensifies in a passionate and calm way. It is the enthusiasm of a person who believes what he says and does what he says. A man who seeks coherence.
Was it difficult to find the financing?
Well, it took time to find all the money, but honestly, I was surprised that I received help to do it. The topic is not as controversial as it should. We talk about displaced Palestinians who have been living for a long time in a refugee camp. Fortunately the Norwegian Film Institute (NFI) helped us too.
Which cartoon character would you like to be or would you have liked to be?
I think I do not have a specific one. But I think Wardi would be the character in my movie. Actually, I am her. Her journey has been mine when I was there in the refugees camp.
Are you working on a new project?
It is a project that is in a very early stage of development. It is an idea based on the impact of the pollution created by Chevron, Shell and other companies in the Delta in Mozambique in the nineties. This caused a destruction of the land that's left the population in terrible conditions. People organized to fight the pollution and to try to clean up their land. But also to ask for a better distribution of wealth that large companies were taking. I think it's a very interesting story to tell: how people organize when they see that their resources are being exploited and how they find a way to resist and fight for what is fair.
Going back to the subject of the book you've read or are reading. Do you remember the title now?
Yes, it is called The Noise of Time. It is a book that portrays the life of Dimitri Shostakóvich, the Russian composer, in the Stalin regime and the things he had to do to continue composing; the book also talks about how this affected his mental health.
The formal interview ends, but we continue talking about the importance of having a festival like Annecy. Of the animation as a social commitment. While Mats is still talking, I discover that the strength of his speech lies in common sense, something so unlikely to find in people today. A committed director who speaks honestly and seriously, but always with a warm smile.
Sign Up: Stay updated on European and Independent Animation News. Subscribe to our Newsletter.
Read More About: