Oscar-shortlisted Coda: Interview with Alan Holly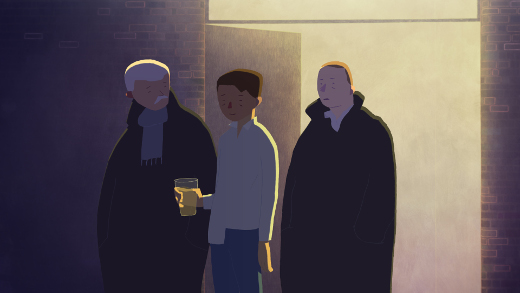 Irish animation is on the rise, with the Academy Award nomination for Tomm Moore's The Secret of Kells (produced by Cartoon Saloon), a new feature Song of the Sea (again by Tomm Moore) having already premiered, and a 2012 tribute to Irish animation at the celebrated Annecy festival. But not all achievements of Irish animation are in features. The Dublin-based animator and director Alan Holly , who works in animation since 2004, has worked in a highly individualistic, yet deeply affecting short.
Coda is a new short by Holly and  And Maps and Plans company (co-funded by the Irish Film Board) which talks about after-death experiences and the possibility of forgiveness. Not compromising in its subject-matter, it is both beautifully made and seamlessly executed, and it has been Oscar-shortlisted among 9 other animated shorts for an Academy Award.
Alan Holly talks to Zippy Frames:
ZF: How did you start out to make Coda? What was your inspiration, and how did this work out?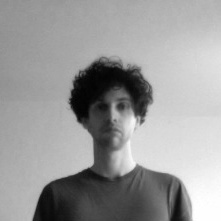 AH: Coda grew out of a few separate ideas I had been developing and kept coming back to over the course of a couple of years.
There are times that I like to work at an idea, but then if it reaches a point where I feel more like I'm trying to force it, than follow its own course, then I like to just let it sit in the back of my mind and focus on something else, until such a time as it filters back to the foreground.
Coda was like this. I had developed a script of what would eventually become the first half of the film, but which I was originally developing as a film in itself. I just never felt that it properly clicked. I later returned to an older idea which was that of the image or character of the baby, which I would return to every now and then.
It really all came together on one particularly good day when I was supposed to be doing something else, but ended up just working away drawing at this and things started to fall into place, one drawing leading to another, to another.
My ideas tend to grow up in my sketch books over a long period and I later piece them together from what begin perhaps as disparate ideas. The inspiration for the film really just comes out of a lot of different experiences growing up in Dublin as well as a lot of other experiences over the years. My brother had his first child around this time so no doubt that brought the idea of the baby into focus.
ZF: In Old Fangs you have a traumatic experience with the past. In Coda, you talk about an after death experience, but which also goes back to the past. Do you like these time travels and why?
The story of Old Fangs was written by Adrien Merigeau who was the main director of the film so in this case it was his story, but dealing with the past in stories or finding ways of dealing with the past is definitely interesting to me. We live a lot of our lives in the past, thinking about the past, dwelling on the past.
There is a conscious part of us that learns from the past and makes informed decisions based on what we have learned and experienced, but then there is an unconscious part that makes emotional decisions based on things that happened to us in the past that we are perhaps no longer aware of. I think that animation with its potentially less direct way of approaching things can be a good medium for exploring these kind of stories.
ZF: Your characters are exceptionally drawn, and are very easy to spot out. I can think of the extremely tall Death in Coda or all the characters in Old Fangs. But at the same time, they seemed to be immersed and helpless in a beguiling environment and background that determines their fate. Is that just my feeling or do you have similar thoughts as well?
I think that something that both myself and Adrien are trying to do is to tell quiet stories, as opposed to more dramatic ones where perhaps we follow the hero The main characters we are interested in are not heroes, they are just normal people, with normal problems, despite whether they are being portrayed in a more exaggerated or stylized way.
I think that most people feel pretty powerless in a lot of aspects of their lives and this is something that people struggle with. People are full of surprises too and you meet a lot of interesting people in your life. Animation provides a nice way of expressing eccentricity and character.
ZF: In Coda, there is a sequence of the main character as a baby who talks and guides his mother, which seems like a somber retelling of Kirikou's first scene, when he gets out of his mother's womb. What do you think of this film or French animation in general? Is there a future for Irish & European feature animation?
AH: I  have actually only seen this one scene from Kirikou, which is a great scene, but I am yet to see the whole film. Its on my list. French animation is definitely very strong at the moment. There are a lot of very good artists and films coming out of France, particularly in relation to short films, they have really been setting the bar in a lot of ways over the last number of years.
I really hope to see this translating into feature films. I am yet to go down this road myself so I don't know the real details of it, but there is quite a good structure in place as far as where funding and co production is concerned so I really hope to see more independent feature animation coming out of Europe in the coming years. I think that there is an audience there for more unusual and diverse animated features too.
ZF: You've worked both in feature animation (The Secret of Kells) and your own shorts. Is there something you would consider a considerable difference between the two forms, or your collaborators is all that matters?
I feel as though I have conflicting ideas over this. I think in one way there is no real difference except for the length, in so far as any visual style, themes and story ideas could be explored in either form. At the same time, I think there are times or certain cases when some ideas and styles are better suited to one or the other. I think we will always see more variety of styles and subject matter in animated shorts than features as it is so much more difficult to get a feature made.
The market demands inherent in funding feature animation still limits the types of stories we find being told and the way that they are treated, far more than with live action film. But I love features and shorts, they both have their own qualities and are also both as valid in their own right. A lot of my favorite films over the years have been short films. Its nice to be able to just soak up a short film and then its great to sink into a feature too, though they can both leave you thinking about them  for as long after.
ZF: What about the debate about the 'old' 2D vs. 3D computer animation? Do you think it's a matter of the storytelling, and how did you and your collaborators go about to create the enchanting feel of Coda in terms of technique?
As far as 2D and 3D go, I really just think its a matter of taste. There are probably some stories that are better suited to one or the other, but for the most part I think it that almost any story can be told in just about any medium. My interest has always been mainly in drawn and painted art. I love sculpture too but my heart's always been with the drawn image and color.
Coda was made pretty traditionally. The idea started on paper, sketches on paper, drawn designs, we storyboarded it on paper but from there we moved into the computer and just about all the finished images on screen were create digitally but with a traditional look in mind.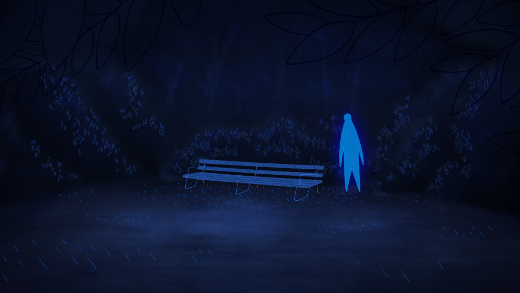 ZF: You were character animator in the upcoming Kahlil Gibran's The Prophet. Can you tell us more about this?
I just worked on a few scenes from Tomm Moore's segment of the film. The book's story is interspersed with or made up of parables or poems and in the film these poems are being directed in a different style by a number of different, prominent animation directors. It is very visual diverse. I only saw the cut at an early stage so I am very interested to see the finished film. Tomm Moore and the Cartoon Saloon's segment is extremely lush and I think will be one of the highlights of the film.
ZF: How does it feel to be shortlisted for an Oscar? Is it something that could influence your way of working or just gives you and your work more visibility?
AH: It has been wonderful to make the shortlist. It is great to get the industry recognition, especially for And Maps And Plans as a studio as this is the first short film we have completed so it really makes us hopeful for the future.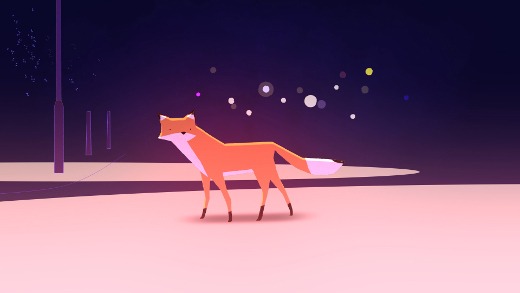 I don't know that it will influence our way of working but it will definitely encourage us to keep pushing ourselves. It has already helped to bring the film to the attention of a wider audience and hopefully it will be a benefit as we try to move forward with future projects.
ZF: Any future plans?
AH: We have some more short film projects, both in development and production, so hopefully we will have something else ready in 2015. Then the long term goal is to try and get a feature project moving in the next few years. We'll see.
CREDITS:
Alan Holly: Director, Writer, Animator, Editor, Character design
Rory Byrne: Writer, Animator, Character design
Ronan McMeel: Art director, Background design, Compositing
Shane Holly: Composer, musician
Ciaran Deeney: Producer
Adrien Merigeau: Executive Producer
Eoghan Dalton: Animator
Eimin McNamara: Colouring
Áine Mc Guinness: Background Artist
Brian Gleeson: Actor - Man/Soul/Baby
Orla Fitzgerald:  Actor - Death/Mother/Grandfather
Donie Ryan: Actor - Bouncer
Joseph Dermody : Actor - Bouncer
Aoife Dowdall: Musician
Katie O'Connor: Musician
Larissa O'Grady: Musician
Jenny Dowdall: Musician
Paul Finan: Sound recordist
Michelle Fingleton: Sound designer
Andy Kirwan: Sound edit
Garret Farrell: Sound mix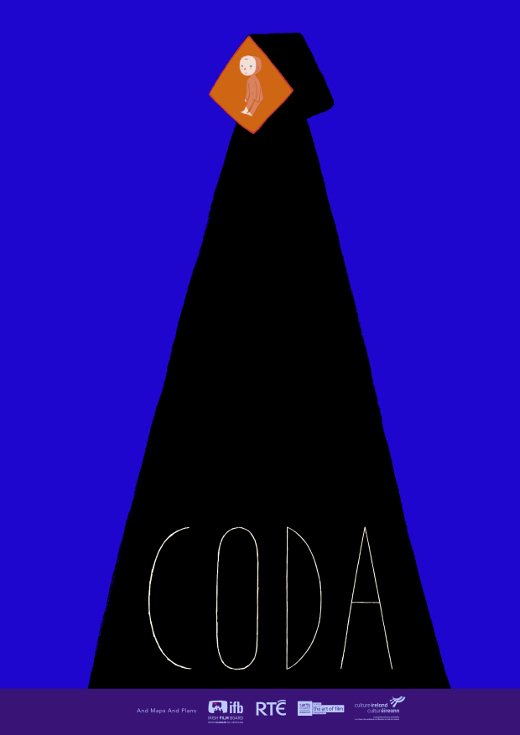 Read More About: