14 Cartoon Movie Animation Projects for Adults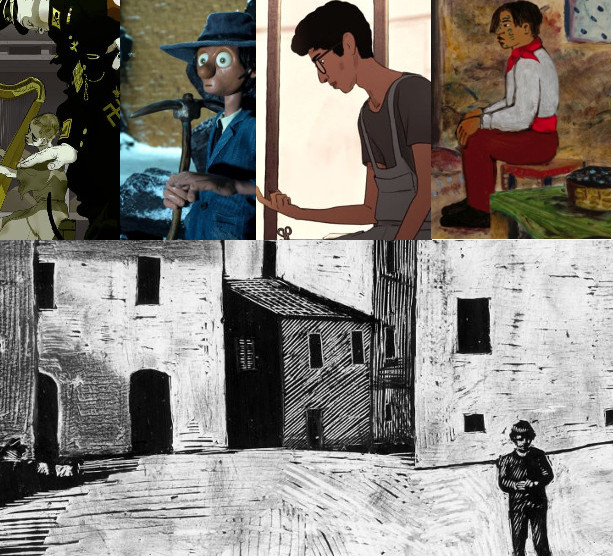 Even though labels can be confusing, 14 (out of 66) European feature animation projects to be pitched at the CARTOON Movie pitching forum (5-7 March 2019, Bordeaux), still address -one way or another- territory not always associated with children audience. Some of them can be still be approached as family audience affair (like Kiki by Peter Dodd); others definitely address traumatic experiences (Adam, Three infants); the history of cinema is explored in some (Buñuel and the Labyrinth of the Turtles); immigration throughout the European soil is everywhere (The Crossing, No Dogs or Italians Allowed), and there's even an animated musical about it (The Island). Here's what to expect from this year's crop of CARTOON Movie, adult-targeted projects.
Adam by Ron Segal (90', in concept, Germany/France)
2D/3D animation
Approaching the tenth decade of his life, renowned Israeli writer and Holocaust survivor Adam Schumacher suffers from the onset of dementia. The troubling events of his past become a blur and with them the memory of his beloved wife, Bella, a gifted harpist who died some years ago. Aware of his nearing end, Adam has one mission to complete: To breathe life into the love story of his wife and his, with all its beauty and pain, before it is forever lost.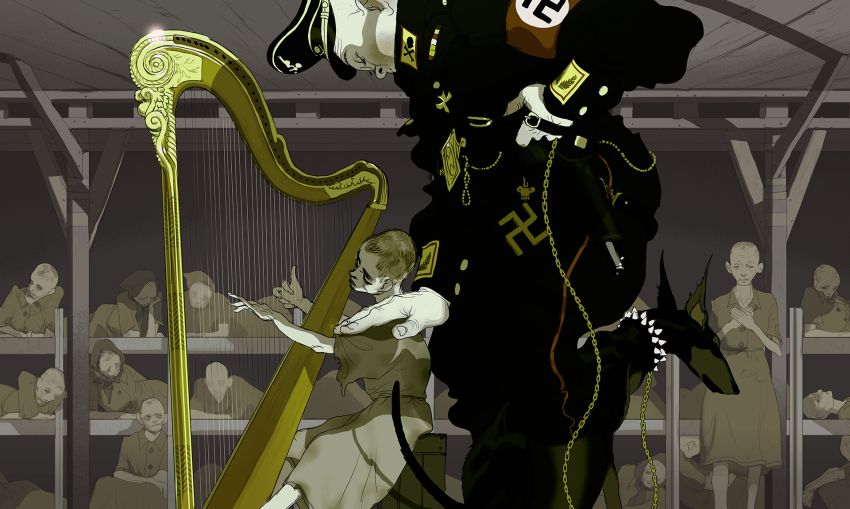 Production: MovieBrats Pictures (Germany), Les Films d'Ici (France)
ZF Preview: Israel-born writer and director Ron Segal lives in Berlin since 2009,  and wanted to confront the case and moral dilemma of a Holocaust survivor suffering from Alzheimer -should we believe him? With an initial funding from German Federal Government Commissioner for Culture and the Media, the 2D/3D animated feature of the fictional Adam character is in co-production with Les Films D'Ici (Waltz with Bashir, Funan).
Blind Willow, Sleeping Woman by Pierre Földes (100', in development, France)
2D/3D animation
A lost cat, a giant talkative frog and a tsunami help a bank employee without ambition, his frustrated wife and a schizophrenic accountant to save Tokyo from an earthquake and find a meaning to their lives.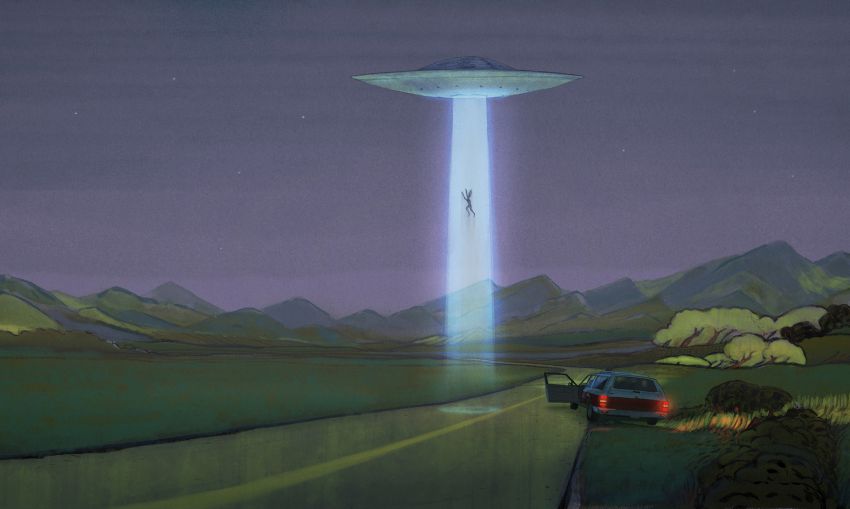 Production: Cinéma Defacto (France), Miyu Productions (France)
ZF Preview: Composer and filmmaker (also son of the animation film pioneer Peter Földes) , Pierre Földes makes his first animation feature (after directing 5 animation shorts) based on short stories by Haruki Murakami. The project wants to explore magical realism,  and the stories are individual responses and experiences to an earthquake. Find more visual material here. In co-production with Miyu Productions.
Buñuel and the Labyrinth of the Turtles by Simó Salvador (80', sneak preview, Spain/Netherlands)
2D animation
In a stranger-than-fiction tale befitting the master surrealist filmmaker, "Buñuel and the Labyrinth of the Turtles" tells the true story of how Buñuel made his second movie. Paris, 1930. Salvador Dalí and Luis Buñuel are main figures of the Surrealist movement, but Buñuel is left penniless after a scandal surrounding his first film "L'Age d'Or". However, his good friend, the sculptor Ramón Acín, buys a lottery ticket with the promise that, if he wins, he will pay for his next film. Incredibly, luck is on their side, the ticket is a winner and so they set out to make the movie. Both a buddy adventure and fascinating episode of cinematic history.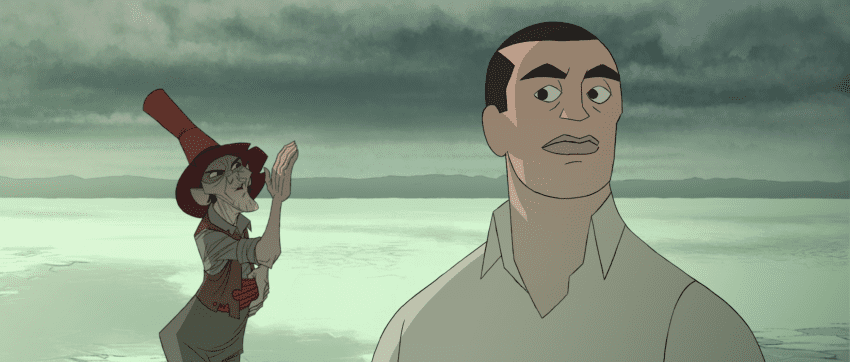 Production: Sygnatia (Spain), Submarine (Netherlands)
ZF Preview: GKIDS has already acquired the North American rights for this highly anticipated 2019 Spanish/Dutch feature [here's the trailer]. The film itself is an animated re-telling of Buñuel's Las Hurdes: Tierra Sin Pana (Land Without Bread, 1933), probably one of the earliest examples of mockumentary. Based on the graphic novel by Fermín Solís, the film has many creative forms to match and respond to here. Director Salvador Simó (with credits in El Cid: The Legend and Midsummer Dream) co-writes the script with Eligio R. Montero, and 2D animation is king here.
Ghostdance by Kim O'bomsawin, Nicolas Blies & Stéphane Hueber-Blies (90', in development, Luxembourg/Canada)
2D animation
In order to help a young stranger recover from her stolen face, Kimi, an Aboriginal teenager, embarks on a long journey across Canada. In this resilient and dreamlike journey to meet Native American activist mythology, Kimi will eventually find the keys to overcoming the trauma of her own sister's death.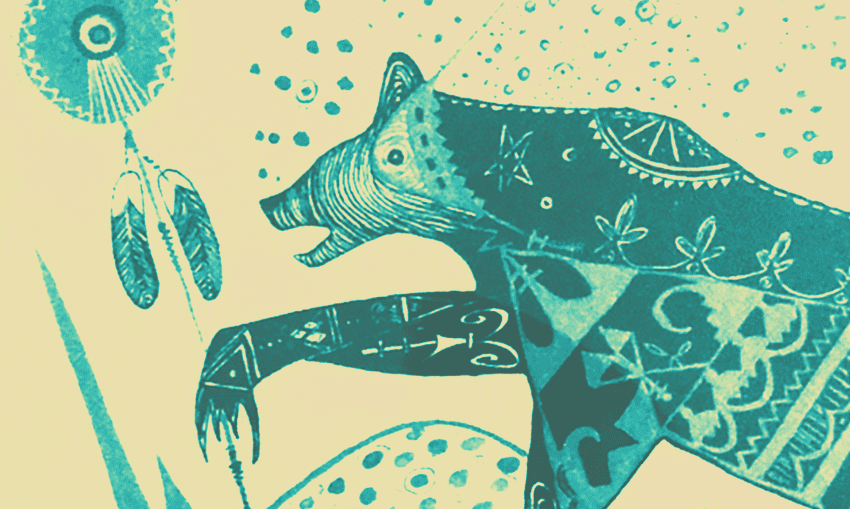 Production: a_BAHN (Luxembourg), Melusine Productions (Luxembourg), TERRE INNUE (Canada), URBANIA (Canada)
ZF Preview:  Announced by its creators as social impact film, which proposes to fight against the phenomenon of homocide, feminicide or transgender murders through dance education, this is Luxembourg/ Canada transmedia project, with an expected release in 2020 . Here's the project webpage.
I Lost my Body by Jérémy Clapin (80', sneak preview, France)
2D/3D animation
Rosalie is a right hand. She previously belonged to Naoufel, but a circular saw separated them. She escapes from a Med School fridge and sets off in search of her body. During this expedition, Rosalie thinks back on the life she shared with Naoufel: their childhood in Rabat, the car accident that made them orphans and their exile to France, their pizza deliveryman job… And then, one day, Naoufel falls in love with Gabrielle. He gets taken on by her uncle as an apprentice woodworker. That's when the circular saw separates our two protagonists. When Rosalie finds Naoufel at last, he is in a dreadful state but Rosalie takes things in hand, and manages to strengthen the boy's tie to Gabrielle.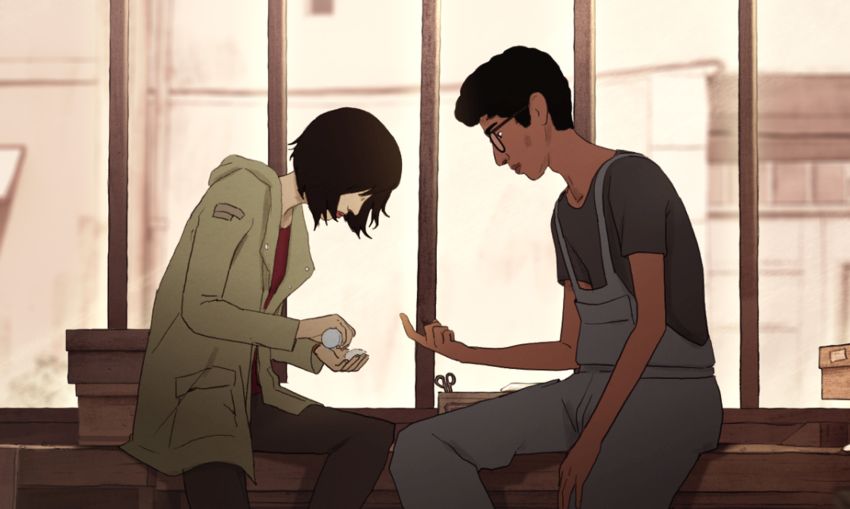 Production: Xilam Animation (France), Auvergne-Rhône-Alpes Cinéma (France)
ZF Preview: From the celebrated director of Skhizein, the first feature project of Jérémy Clapin is welcome for both its topic (identity issues here surface again) and its aesthetics of mixing 2D animation with Blender software. First visuals suggest a very prominent cinematography and lighting function in a feature film which toys with spare bodily parts.
Kiki by Peter Dodd (90', in concept, United Kingdom)
2D animation
Alice Prin is big-hearted but tempestuous, and falls on hard times in postwar Paris after knocking out her boss in a flash of temper. Her luck changes when she falls in with a band of artists and becomes the most popular and lively of models, and with success and notoriety transforms herself into Kiki. After initial misadventures in love, she meets photographer Man Ray, an American in Paris, and becomes his subject and lover for 6 heady and stormy years. She appears in iconic photographs, Dada films, nightclubs and parties, affections and beds, brawls and prison to become Queen of Montparnasse just as their relationship crashes, along with Wall Street, and the era comes to an end.
Production: Lupus Films (United Kingdom)
ZF Preview: Lupus FIlms (responsible for Ethel and Ernest) brings to life Kiki of Montparnasse belle epoc story (previously made into a Cesar-winning short film). Animation director of Ethel & Ernest Peter Dodd here takes the director's chair in another sweeping story -even though the timeline of events is considerably smaller than the Raymond Briggs autobiographical film.
Mars Express by Jérémie Périn (90', in development, France)
2D/3D animation
Aline Ruby, a stubborn private detective and her partner, Carlos Rivera, who's been dead five years set off on a race against time to Mars. Their mission is to find Jun Chow, a cybernetics student on the run, before the murderous assassins who are hot on her heels.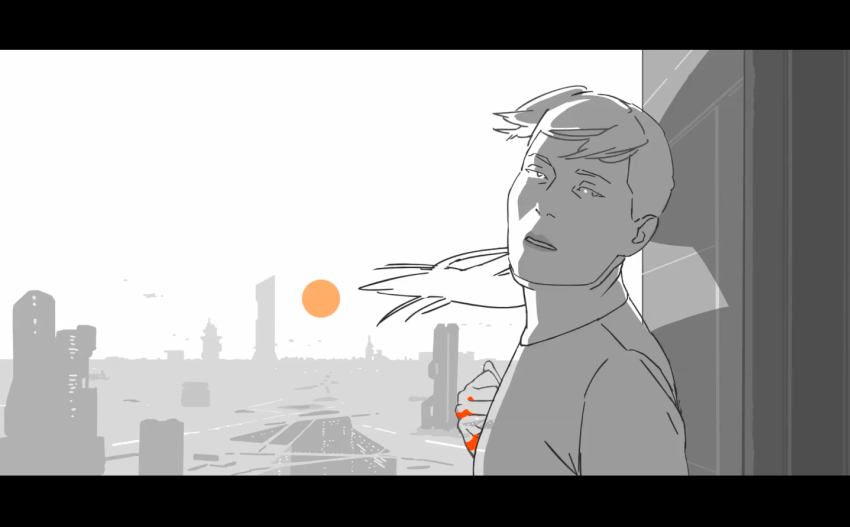 Production: Everybody on Deck (France)
ZF Preview: Jérémie Périn of the French Lastman TV series develops a feature sci-fi film, based on an original story that Périn co-wrote with Laurent Sarfati.
No Dogs or Italians allowed by Alain Ughetto (70', in development, France/Italy/Switzerland)
2D/stop-motion animation, live action
Luigi and his brothers set out from their native village in the Piedmont, off to discover "La Merica", the fabulous land where dollars grow on trees. Finally, instead of crossing the Atlantic, Luigi puts his backpack down in southern France, with hands that could no longer work a depleted and stinting soil, he built our roads, bridges, and dams. Luigi was my grandfather, a dashing man with a romantic destiny. He fought two wars, poverty, and fascism. At last he met Cesira and founded a family, who cheered for the Tour de France and waltzed to Yvette Horner's accordion. But his story is above all that of hundreds of thousands of Italian immigrants who left their homeland to settle elsewhere.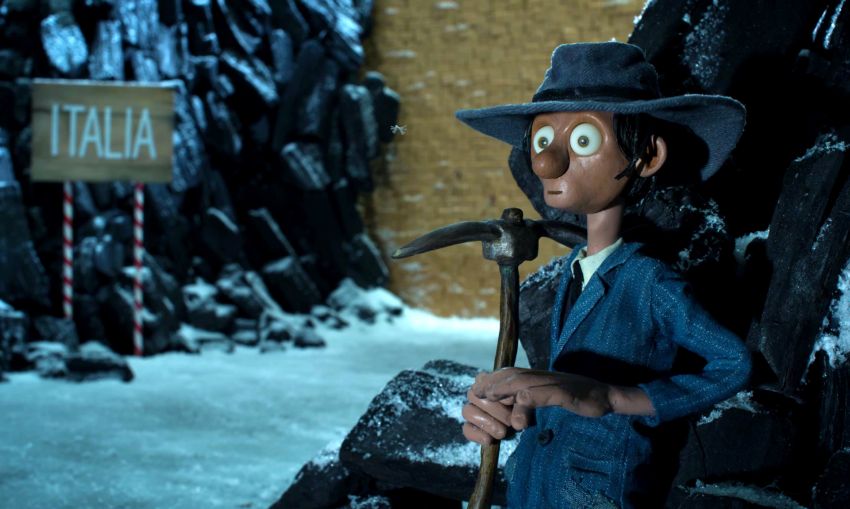 Production: Les Films du Tambour de Soie (France), Vivement Lundi ! (France), Foliascope (France), Graffiti Doc (Italy), Nadasdy Film (Switzerland)
ZF Preview: After the clay animation Jasmine, Alain Ughetto returns with his second stop-motion feature, No Dogs Or Italians Allowed [watch the trailer].  Autobiographical material, but also a larger Franco-Italian-Swiss production than the previous Iran-based feature. Helped by Foliascope, Vivement Lundi! and Nadasdy FIlm, the film starts production in spring 2019.
Piece by Alan Holly (90', in concept, Ireland/Hungary/France)
2D animation
A group of teenagers begin what seems like another ordinary weekend. It soon takes on much greater significance as their interpersonal and inner conflicts come to a head while trapped at a house party in the midst of a violent storm. With their personal problems thrown into stark perspective in the face of real danger and the very real effects of our fast changing climate, these young people are brought to question their place in the world and what part they will play in its and their own future. Their drama unfolds both in the real world and in the subconscious "void" in which these teens must face the realities they have until now been blind to.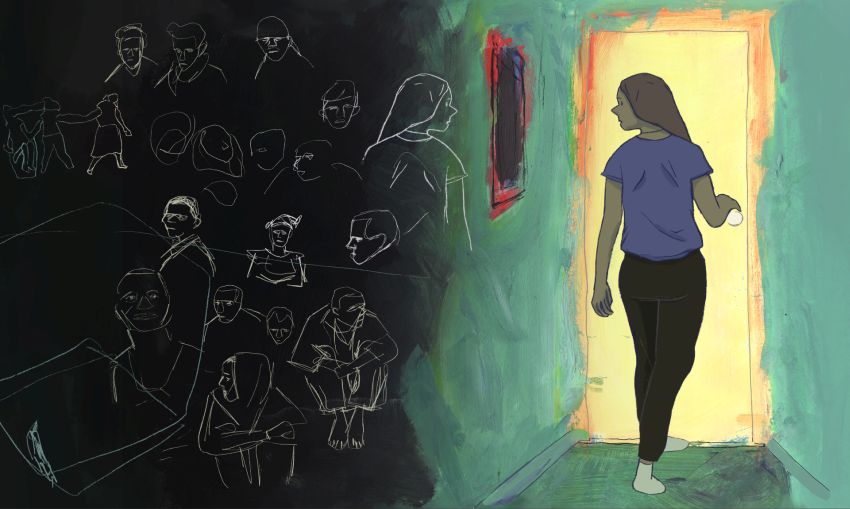 Production: And Maps And Plans (Ireland), CUB Animation  (Hungary), Ikki Films (France)
ZF Preview: Irish Alan Holly (of Coda) partners with CUB Animation and the Oscar-nominated French Ikki Films (Negative Space); early visuals (also here)  show the same preoccupation with multiple figures and ghostly personalities, but now extended to the point of imminent danger.
Tales of the Hedgehog by Alain Gagnol & Jean-Loup Felicioli (90', in concept, France)
2D animation
The world of 10-year old Nina has been in turmoil since her father lost his job. Despite weeks of strike, his factory closed down. The manager had tampered with the accounts and precipitated its collapse. But rumour has it that a nest-egg remains hidden somewhere in the factory. Nina and her friend Mehdi spring into action to help Nina's dad out. This tale of our times, which is also a coming-of-age story, stages the interaction between the concerns of children and those of adults.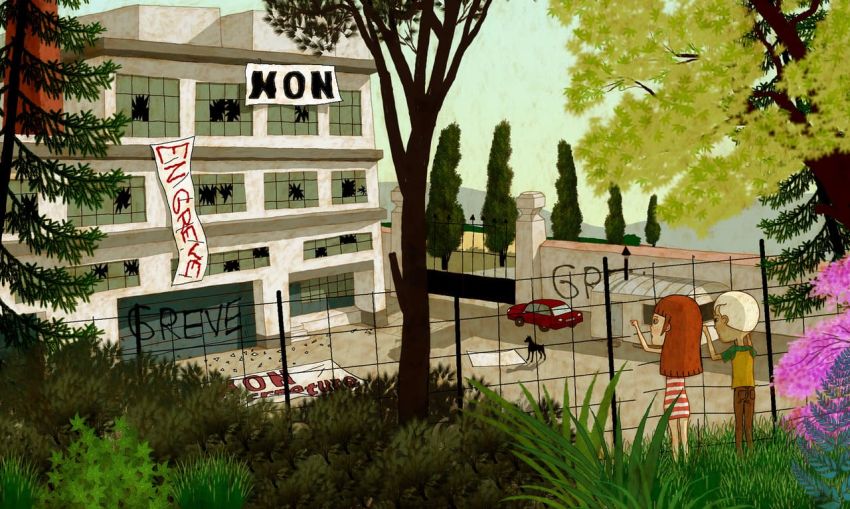 Production: Parmi les Lucioles Films (France)
ZF Preview: Previously pitched as a TV series project at Annecy Festival (2017), the creators of A Cat in Paris and Phantom Boy move this time (with a new production company, Parmi les Lucioles Films), to develop another highly painterly, stylistic -and hopefully equally interesting- project. In development
The Crossing by Florence Miailhe (80', in production, France/Czech Republic/Germany)
Painting
A plundered village, a fleeing family, and two stray children on the roads of exile: Kyona and Adriel are trying to escape from their pursuers and to reach some more welcoming country. During their initiatory trip from childhood to teenage, they will have to cross an entire continent obsessed with hunting down migrants, and to go through many trials, both real and surreal, in order to discover a New World, free at last!
Production: Les Films de l'Arlequin (France), Maur Film (Czech Republic), Balance Film (Germany), Xbo films (France)
ZF Preview: Conte de quartier French author Florence Miailhe embarks on a feature project, and a French/ Czech / German co-production. Animated painting and a story of immigration that, as the director herself states, needs more narrative space than a short film would provide to expand its potential. Here's the trailer.
The Island by Anca Damian (80', in concept, Romania/France)
2D/3D animation
The story takes place nowadays, on an island in the Mediterranean Sea and is an upside-down Robinson Crusoe story. It is an animated musical so the film becomes a fable of the contemporary world.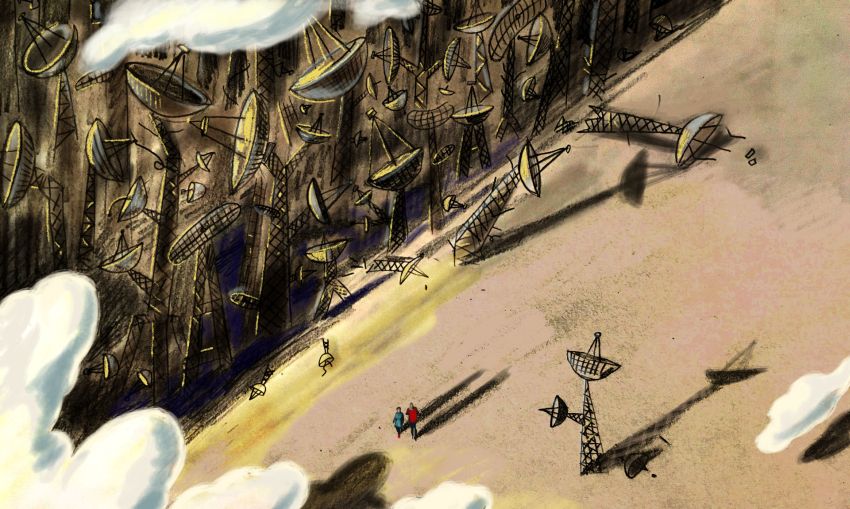 Production: Aparte Film (Romania)
ZF Preview: Anca Damian (Crulic, The Magic Mountain) prepares an animated musical for grown-ups, with immigrants at its center and the Robinson Crusoe story as the starting point. The music score is an adapted version of Ada Milea & Alexander Balanescu's (2011) music album – The Island; the project (in development) states to bring the humorous, the bizarre and the fateful into effective accord.
The Walking Liberty by Alessandro Rak (90', in development, Italy)
2D/3D animation
The world has come to an end. Nature has taken back possession of the planet, covering it in a blanket of jungle. A new society, the Institution, is attempting to thrive from the ruins of the old world. Its followers strive to reinstate a sense of order. But not everybody accepts to succumb to a process of civilization: the dissidents are preparing for a revolution! We will tell the story of two free spirits of the jungle who are striving to find their place in the world. Yaya is an intelligent 15-year-old mixed race girl with an uncouth character. Lennie is a two-and-a-half-meter tall man in his thirties with a mental handicap. Yaya takes care of Lennie. Lennie takes care of Yaya.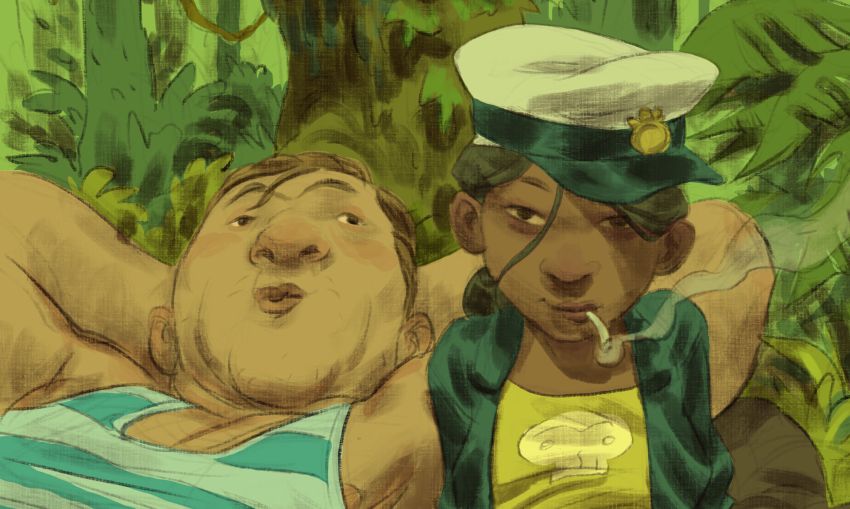 Production: MAD Entertainment (Italy), RAI Cinema (Italy)
ZF Preview: This is the third feature film by Alessandro Rak and MAD Entertainment, after The Art of Happiness and Cinderella the Cat. Outcasts and a sense of imminent cosmic danger also inform this project.
Tre Infanzie by Simone Massi (70', in development, France)
2D animation, live action
Italy - 1918, 1943 & 1978. Three childhoods, three generations, in the 20th century, on the same farm in a village in the Marche region. In these turbulent times marked by wars, fascism, resistance, emigration and violence, the personal stories of Zelinda, Assunta and Icaro merge with History to tell the story of the Italian countryside and a family's efforts to emancipate itself.
Production: Offshore (France), Minimum Fax Media (Italy)
ZF Preview: Italian animation director of symbolist persuasion Simone Massi (La memorai dei Cani and Nuvole, Mani) takes on an original idea of three children in the same neighborhood (Zelinda, Assunta and Icaro). The project has been granted CNC funding.  If Massi's short film tendencies are to be continued here, expect poetic-political sensitivities, an overwhelming sense of unrest, and many dogs (and calves) around.
The 21st edition of Cartoon Movie takes place 5-7 March in Bordeaux, France. 66 European projects have been selected to be pitched for potential co-producers and distributors during the event.
SIGN UP: Want to read more free articles like this? Sign up for Our Newsletter