Celebrating 15 Years of Art, Innovation, and Dreams: Interview with ReAnimania ('ReA') Festival director Vrej Kassouny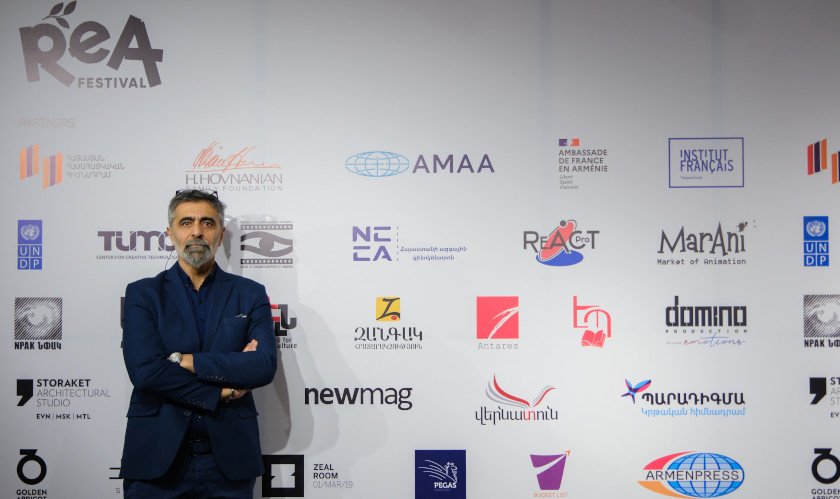 We had previously published at Zippy Frames both the highlights and the results of the 15th ReAnimania International Animation Film & Comics Art Festival of Yerevan, 22-28 October 2023, taking place in Armenia's Yerevan. The Armenian re-branded animation festival celebrated, as its founder and artistic director Vrej Kassouny said, '15 Years of Art, Innovation, and Dreams'.
We'd like to know more about what's happening beyond the award stage, the whats and hows of the Armenian festival. We talked to Vrej Kassouny.
ZF: The end of the festival is always a bittersweet thing. What are the things that come most vividly to your mind, when you reflect on the 15th ReAnimania Festival edition?
VK: First of all, our 85-year-old Armenian Animation comes to my mind. The history on which we put our roots and now look at the future and work towards it. Secondly, the inception of the MarAni Market of Animation, a significant festival highlight and an innovative platform upon celebrating the 15th anniversary of the ReAnimania International Animation Films and Comics Art Festival. Within this platform, we executed two substantial projects, the co-production platform and the forum. In the former (co-production platform), more than 10 producers and projects participated, providing Armenian national projects with the opportunity to engage international co-producers and facilitating communication between national and international producers. The latter (forum) hosted international professionals, speakers, and panelists, delving into innovative animation techniques and their integration into the animation and cinema world, including topics such as AI and VR.
Of course, last but not least, our project screened the finest animated films, as ReAnimania has consistently focused on the film choices. This year was no exception, as we showcased the best films on our list. I must say that we returned for the 15th anniversary rejuvenated and rebranded, adding to our slogan, 'Life is a Picture, Bring the Picture to Life', the message that 'Cultural Policy is also a Policy'.
ZF: ReAnimania ('ReA') festival is a child that you founded, and fostered and after a two-year hiatus, underwent a rebranding process. Could you briefly lead us into this process? How did the festival start 15 years ago, and what prompted the need for its reinvention?
VK: When the festival was established 15 years ago, our vision was to eventually reach the point we celebrated at our 15th anniversary. Our primary aim was to create the Market of Animation, effectively becoming a bridge connecting the East and the West. With the launch of the MarAni platform in 2010, we received overwhelmingly positive feedback. We realized that we should maintain that format and carry it forward, and after a hiatus of several years, we decided to relaunch MarAni with a more comprehensive agenda this year. We have outstanding animators and producers, and I am hopeful and confident that the platform will assist them in entering the international market and realizing their projects with the support of international producers. This rebranding is not just a symbolic shift but also acknowledges that what began as my personal endeavor has now grown into an integral part of an international festival; it no longer belongs to me alone.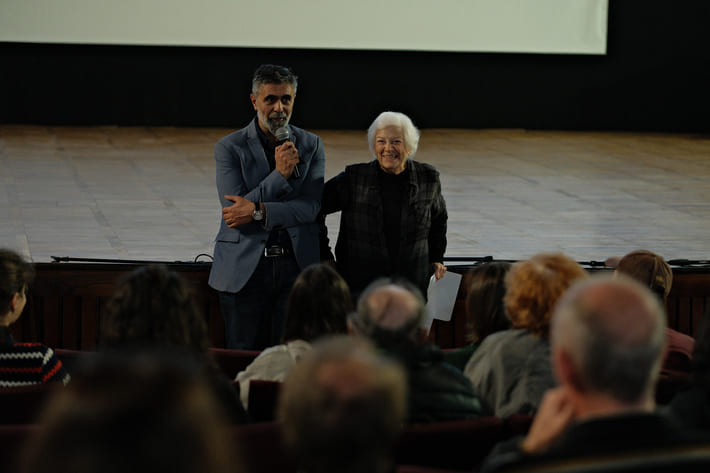 Vrej Kassouny and Joan C. Gratz at the 2023 ReAnimania Festival
ZF: The festival has its eyes both on the West and on the Armenian animation scene as well. How does the festival build upon its necessary national elements (national competition, tributes to Armenian filmmakers, the Armenian diaspora, etc.) and what initiatives does it undertake to strengthen these aspects?
VK: Serving as a bridge between cultures, the festival transcends national boundaries to embrace an international perspective, integrating itself into the global animation community. Everything we undertake on the international stage, including the co-production platform and various competition programs, contributes to the broader worldwide animation family. I firmly believe that Armenian animation holds a crucial place in the global animation landscape and its development, and this significance cannot be overstated.
Our festival actively encourages the growth and development of Armenian animation, making it one of our primary objectives. It is in this context that the invaluable contribution of the Armenian diaspora comes into play. Year after year, an increasing number of Armenians from the diaspora participate in and enrich the festival. Despite holding other nationalities, they participate as international professionals, offering a dual contribution: as Armenians, they bolster our national animation while also bringing influences from their host countries, be it French, American, or British animation traditions, to our animation scene.
ZF: How satisfied are you with the activities of the new co-production and market platform, MarAni, which is the first of its kind in the Armenian animation scene? Can you share any success stories, and what challenges have you encountered?
VK: While MarAni Market of Animation is indeed the first of its kind in the Armenian animation scene, I must clarify that it's not the very first initiative of its kind. We've had some smaller-scale projects in the past, with the most recent one being in 2018 through the Animation du Monde project of Annecy. However, last year marked a unique moment as MarAni Market of Animation was officially established. We are pleased to report that, for the first time in its competition, 10 projects participated. As a success story, we have identified three outstanding projects that have received support awards. Although we cannot announce them at this moment due to ongoing negotiations, it's worth mentioning that two to three projects are in the process of securing European co-producers.
Our main challenge is to remain grounded amidst this success and not become complacent. It is essential to work even harder to elevate MarAni to a higher level. In other words, while we established a national co-production platform this year, our aim is to expand it into a regional platform and beyond for the upcoming years.
ZF: ReAnimania Festival involves both its animation and its comic books component. How important is that for you as a festival part? Do you think that the interaction between comic/graphic novels and animation is something that needs to be encouraged further?
VK: I firmly believe that comics represent one of the most crucial elements of animation and, in a broader sense, serve as a foundation for the art of animation. Prior to creating animation, we develop storyboards, which essentially act as comics and lay the groundwork for the narrative. In many ways, comics function as the screenplay for animation, providing the essential framework for composition. It is upon this foundation that animation and its actions take shape.
Ideally, both arts should be presented on separate platforms. However, it's an undeniable fact that in recent years, many animation films have drawn inspiration from comic books. Works such as 'Persepolis (2007)' by Marjane Satrapi or 'ZAKO', for which our festival facilitated a co-production agreement between OnOff Studio and French and Lithuanian companies, are clear examples. 'ZAKO' is another example of a project that transitioned from comics to film.
While maintaining separate platforms for these two arts is appealing, the reality is that over the years, the roots of many animation movies have stemmed from comic books. To illustrate, think of it in the same vein as Annecy having its International Animation Film Festival and Angoulême in France hosting its International Comics Festival. In the context of Armenia, we initially organized two separate festivals: 'ReA' and 'BD-Comics' in 2008 and 2009, respectively. However, in 2015, we decided to merge them. Perhaps in the future, with further development, they may once again exist as separate entities. As of now, they coexist harmoniously and mutually benefit each other, contributing to the rapid development of both arts.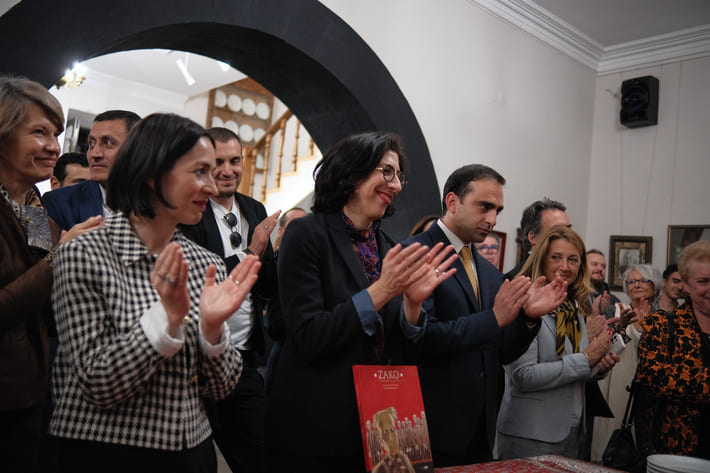 'Zako' agreement signing during the 2023 ReAnimania Festival
ZF: Animation is not just for kids, but kids need to know about animation of all kinds. What is the festival's stance on animation and its practices concerning young audiences?
VK: Typically, children are introduced to animation at an early age, with animated content becoming a fundamental part of their upbringing. Animation tends to capture their imaginations, and this connection often continues well into adulthood. ReAnimania, however, is not tailored for children; it is intended for audiences aged 16 and above. We aim to preserve the childlike wonder in these 'former children' by presenting them with animation techniques applied to films that explore more mature and thought-provoking themes. Our goal is to transform the notion of 'animation' into an 'animation movie'.
Since the festival is not intended for the youth rather than children, we organize master classes, courses, and meetings with directors and artists as part of the Market of Animation. These activities are designed to nurture the talents of young individuals, whether they are starting as amateurs or already established professionals, providing them with valuable opportunities to enhance their skills and knowledge.
ZF: Animation festivals now are somehow a haven for directors and artists, because it is their primary means their work can be appreciated and watched. providing an opportunity for their work to be appreciated and seen. If not, how do you see the two (physical and online) coexisting?
VK: In 2020, we had the experience of organizing some projects online. However, as a passionate enthusiast of festivals, movies, and cinemas, I typically find it less fulfilling to experience a festival virtually. While online platforms allow for Zoom meetings, master classes, and discussions, the essence of a festival lies in physical interactions. The festival is more than just the exchange of ideas; it's about people coming together, forging connections, and building relationships that can be challenging to achieve via a screen. The virtual medium creates a certain distance and boundaries that make it difficult to evoke the same emotions.
In the world of co-production, the most significant element is face-to-face communication, which fosters trust and enables people to work together more effectively. This is why, when companies sign contracts, they often prefer to meet in person and sit across the table from each other rather than doing it remotely. As a lover of traditional cinema and festivals, I value the experience of attending cinema. The festival serves as an incentive to ensure that the older generation doesn't lose touch with the magic of the cinema. Even if they have fewer opportunities to visit the cinema regularly, the festival provides them with a chance to watch specific films on the big screen and enjoy the unique atmosphere and environment. It carries a whole culture in itself.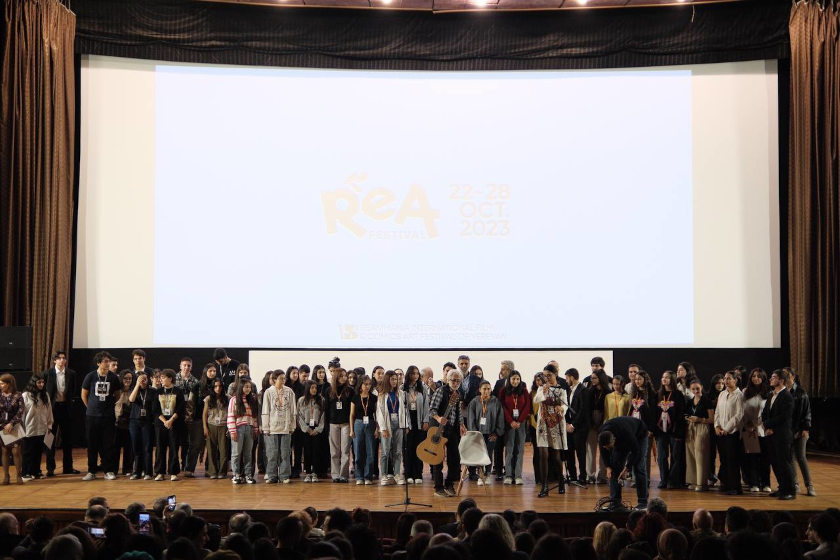 ReAnimania Festival 2023 Closing Ceremony
ZF: What does it take to create a successful animation festival? Is it a love for animation, unwavering persistence in the face of challenges and concerns, or perhaps a strong organizational spirit? Is it a combination of all of the mentioned, or is there something else that plays a vital role, and to what extent?
VK: First of all, a successful animation festival is rooted in having a thriving animation industry and a robust market, complemented by a dedicated audience for animated films. This involves nurturing the continuous development of the art of animation filmmaking and preserving a genuine love for movies.
Second, only to the IT sector, the animation industry employs a significant number of professionals, particularly among the younger generation. It encompasses various niches, such as industrial animation, commercial animation, children's animation, and adult animation. Furthermore, even within the IT sector, animators play a vital role, highlighting the integral connection between animation and our daily lives.
A country's cultural landscape remains incomplete without a flourishing animation industry, as it is a fundamental component of the global animation community. This interconnectivity opens the doors for hosting a thriving animation festival and gaining recognition on the international stage. In the absence of the animation industry, a country's presence may easily go unnoticed by international professionals and platforms. However, when a nation has a vibrant animation sector, it not only attracts aspiring talent but also becomes a magnet for future visitors, tourists, and potential collaborators. This dynamic interaction fosters vibrant and enjoyable communication between the country and the international community.
It is for these very reasons that our primary slogan remains 'Life is a Picture, Bring the Picture to Life'.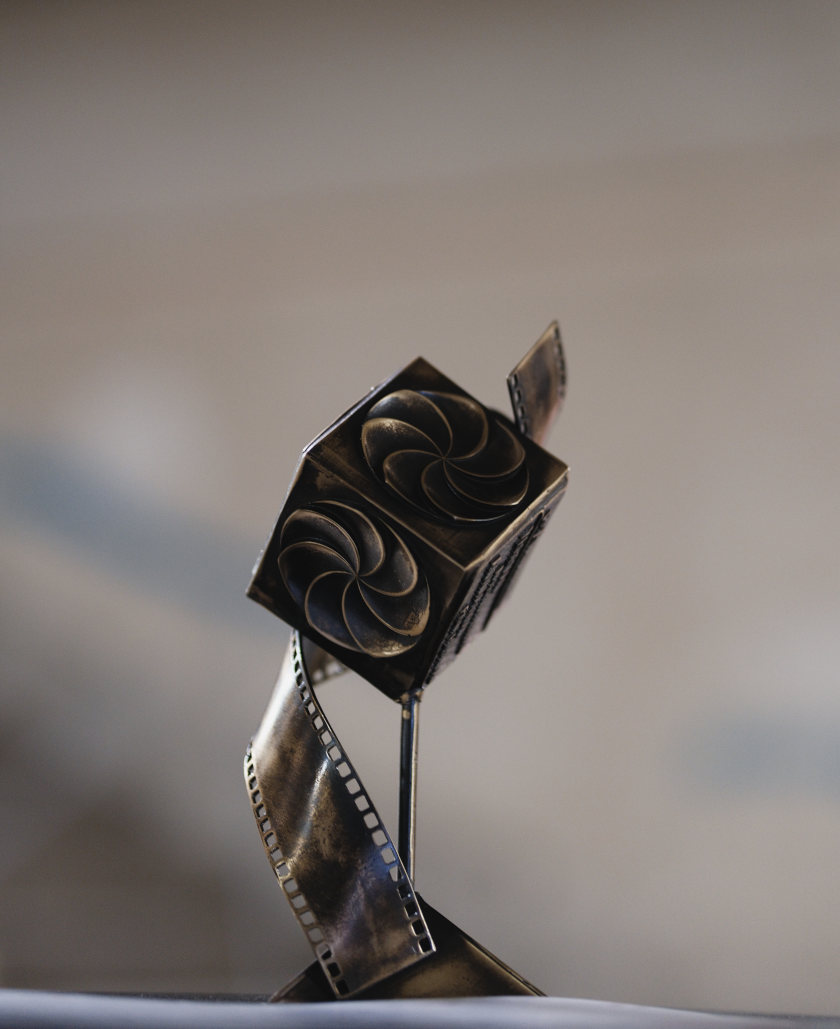 ReAnimania International Animation Film & Comics Art Festival of Yerevan ('ReA') Festival took place from 22 to 28 October 2023 in Yerevan, Armenia.
SIGN UP: Want to read more free articles like this? Sign up for Our Newsletter
Read More About: