ReAnimania Festival 2023: An International, 15-Year Anniversary Lineup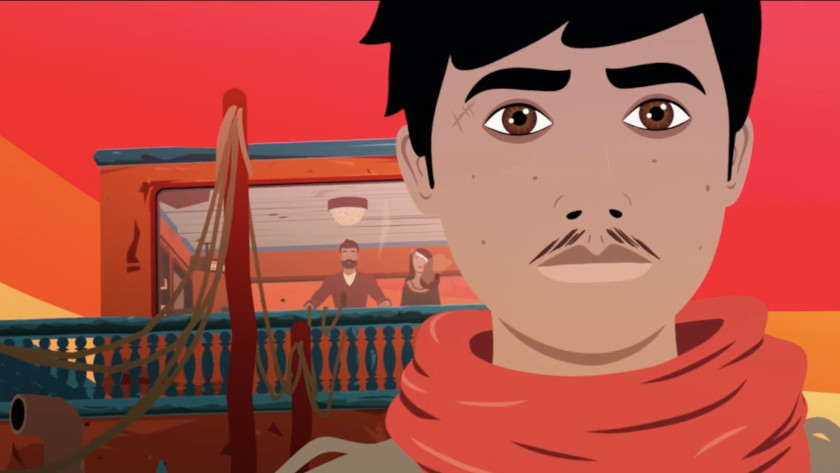 This year, the ReAnimania International Animation Film & Comics Art Festival of Yerevan ("ReA Festival", 22-28 October 2023) celebrates the 15th anniversary of its establishment -and also marks the 85th anniversary of Armenian Animation. ReAnimania was founded (2009) by Vrej Kassouny, a political cartoonist, painter, and animator. By now, ReAnimania annually screens more than 400 films and attracts over 10,000 spectators, guests, and participants globally.
This year's short film competition is a global event in itself. We find the Palme D'Or winner, 27 by Flóra Anna Buda, the Swiss animation documentary 'Armat' by Elodie Dermange, and the political animation doc 'Inside Kabul' by Denis Walgenwitz and Caroline Gillet (more about the film here).
The Oscar-nominated 'Ice Merchants' by João Gonzalez is in competition, and Tal Kantor's multiply awarded 'Letter to A Pig'.
The festival opens  (22 Oct) with another political (and still contemporary film), the animation feature 'The Siren' by Sepideh Farsi -referring to the Iran-Iraq 1980s war, and the attempt of a young man to organize a rescue in the war chaos.
The film premiered at Berlinale 2023, and it joins 6 more feature animation films in competition (in one of the 15 festival competition slots overall). The full list includes Bill Plympton's 'Slide', and the San Sebastian-premiered 'They Shot the Piano Player'.
The full lineup of feature film competition:
1- 'The Siren' by Sepideh Farsi (Opening Movie)
2- 'Chicken for Linda' by Sebastien Laudenbach and Chiara Malta
3- 'Sirocco and the Kingdom of the Winds' by Benoit Chieux
4- 'They Shot the Piano Player' by Javier Mariscal and Fernando Trueba
5- 'The Forest of Miss Tang' by Denis Do
6- "Slide" by Bill Plympton
A lot of French films in competition, including the Annecy-awarded 2023 film 'Chicken for Linda' by Sebastien Laudenbach and Chiara Malta, a fine road movie for both children and grownup audience, in the minimalist 2D animation style of Sebastien Laudenbach.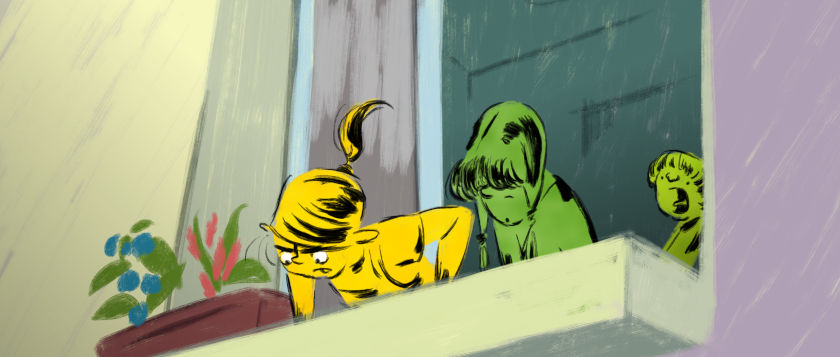 Chicken for Linda
The French feature 'Josep' by Aurel plays as a special screening, alongside the Polish/Serbian/Lithuanian feature film (and TIFF presence) 'The Peasants' by DK and Hugh Welchman (the creators of 'Loving Vincent') -another painterly story rooted in history (the Polish early 20th century). 'The Peasants' will be ReAnimania's closing film.

The festival aims not only to contribute to the growth and dissemination of this form of film art and Armenian Animation but also to establish a platform for Armenian professionals to exchange experiences, build international networks, and bring their projects to life. This is MarAni Market of Animation, first established in 2010, and now (after a hiatus), coming back for the 15th ReAnimania anniversary.
The MarAni platform will host lectures, meetings, and panel discussions with the participation of animators, directors, AI and VR specialists, and producers from top studios. Keynote speeches by various professionals are also planned.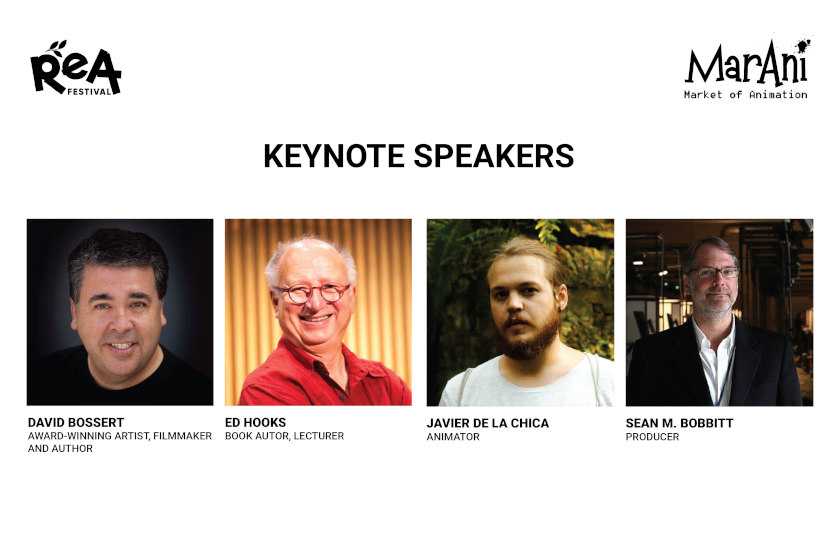 One of the crucial components of MarAni is the co-production platform, where Armenian screenwriters and animators present their projects to producers from reputable companies. This platform provides them with the opportunity to collaborate on these projects and ideas.
When we launched the MarAni platform in 2010, we received a lot of positive reactions. After a hiatus of several years, we decided to relaunch MarAni with a more comprehensive agenda this year. We have outstanding animators and producers, and I am hopeful and confident that the platform will assist them in entering the international market and realizing their projects with international producers -Vrej Kassouny, Founder and Director of the ReAnimania festival


Apart from the keynote speakers, ReAnimania International Animation Film & Comics Art Festival of Yerevan will host a range of international guests. Notable names include the Oscar-winner Joan Gratz ('Mona Lisa Descending a Staircase),  Martin Cooper ( "History, Mystery & Odyssey, six Portland animators"), producer Jean-Paul Commin (Les Armateurs), Gorune Aprikian (Araprod), Kyung Eun Park (BD comics artist), Jean Blaise Djian (BD script writer), Dave Bossert (Disney, visual effects artist), Olivier Catherin (producer, France),
Who will be at the 15th ReAnimania Festival
USA
1. Joan Gratz- Oscar winner Director, animator. "Mona Lisa Descending a Staircase" 1992
2. Martin Cooper- Director "History, Mystery & Odyssey, six Portland animators" doc. Film
3. Dave Bossert – Visual effect, Disney
4. Ed Hooks – Acting in Animation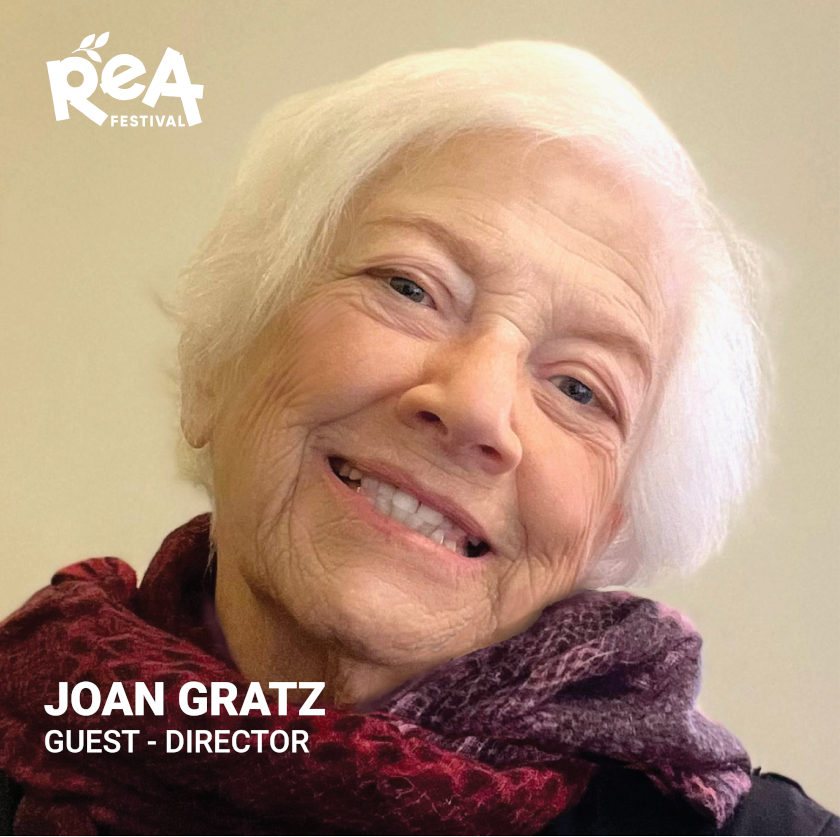 FRANCE
5. Jean-Paul Commin – Producer – Les Amateurs
6. Gorune Aprikian - Araprod - Producer
7. Alain Grandgerard- Baratian -producer, Bright Lights Films
8. Kyung Eun Park – BD (comics) artist
9. Jean Blaise Djian – BD script writer
10. Théophile Robert – Producer, Sacrebleu production
11. Charlie Sansonetti- Producer
12. Zaven Najjar- Animator, Director
13. Sepideh Farsi- Director
14. Barbara Vougnon – Producer - Tchack production
15. Luciano Lepinay – Artistic director, director – producer - Tchack production
16. Matthieu Legeois -producer- Tchack production
17. Tiziana Loschi- Former director of Annecy int Animation film festival
18. Iris Cadoux – Eurimages
19. Olivier Catherin – Producer
20. Catherine Esteves -Producer - CEO of Les Films du Poisson

SPAIN
21. Carlos León Sancha – Animation director, They shot the Piano player
22. Javier de la chica – AI Animation

LITHUANIA
24. Juste Michailinaite - Broom Films
25. Kestutis Drazdauskas - Artbox

ITALY
26. Julia Revolta- Character designer, BD artist and concept artist
Poland
27. Sean M. Bobbitt – Producer "Loving Vincent" ,
Sean M. Bobbitt, Piotr Dominiak - "The Peasant",
The 2023 ReAnimania Poster
ReAnimania Festival takes place 22-28 October 2023 in Yerevan, Armenia.

SIGN UP: Want to read more free articles like this? Sign up for Our Newsletter
Read More About: