Academic
Stop Motion Faculty Position at CalArts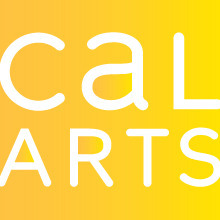 CalArts was founded in 1961 and opened in 1969 as the first institution of higher learning in the United States specifically for students interested in the pursuit of degrees in all areas of visual and performing arts.
The School of Film/Video is one of the nation's premier colleges for studying the art of the moving image and hosts a faculty of actively working film artists.
The Program in Experimental Animation is renowned for fostering technically skilled, artistically accomplished and inner-directed artists.
School of Film/Video - Program of Experimental Animation is looking for applicants for a full time stop motion faculty position, starting on September 2014.
The selected applicant will take on the following responsibilities:
teaching and mentoring undergraduate and graduate students in a culturally and artistically diverse academic environment;

advising students on matters related to stop motion;

participating in program and school-wide administrative matters;

class preparation and student grading;

six hours per week of classroom instruction;

advising students in independent studies;

administrative and management duties for the stop motion studio facilities;

attending faculty meetings;

participating in all curricular planning and assessment activities;

mentoring at least twelve students;

participating in reviews of student applications, mid-residency reviews, preliminary reviews, thesis reviews, graduation reviews, and student film juries;

attending program, school, and Institute events and

other duties assigned by the Program Director and the Dean.
The successful candidate shall meet the following requirements:
three or more years of teaching experience at the college level;

capacity to create an inventive and inspiring environment in the studio and

a comprehensive knowledge in both traditional and innovative approaches to the use of materials, set design, lighting, cinematography, and animation.
Although an M.F.A. degree is encouraged, candidates with substantial professional experience are welcome to apply and will be seriously considered.
If you are interested, send a letter of interest, your current CV, as well as examples of creative work (DVD or URL) to the address:
Steve Anker, Dean
School of Film/Video
Search: Stop Motion Faculty
California Institute of the Arts
24700 McBean Parkway
Valencia, CA 91355.
Otherwise, you may submit your application form and the material needed at This email address is being protected from spambots. You need JavaScript enabled to view it..
The application deadline is 1 March 2014.
Read More About: