10 Animated Shorts for the 2015 Oscars
The Academy of Motion Picture Arts and Sciences today announced that 10 animated short films will advance in the voting process for the 87th Academy Awards®. Fifty-eight pictures had originally qualified in the category.
Some very able films were included, as the Cannes-awarded The Bigger Picture by Daisy Jacobs (NTFS, UK), an animated short about two brothers struggling to care for their elder mother .
Another Oscar-shortlisted film for US independent animator Bill Plympton. Already having secured two Academy Awards nominations in the past, Plympton is eligible to compete also at the feature animation field, with his Cheatin'.
The Irish Alan Holly with his original  theme of after-death experience in Coda could also make it to the big three or five nominated films (short animated films do not always have a fixed number of nomination slots).
 But, all in all, the category this year is a US-dominated field. 4 US shorts compete for the Academy Award nominations.
Disney's Feast (dir. Patrick Osborn, head of animation in Paperman) about the man's best friend and veteran Glen Keane's (The Little Mermaid, Tarzan) beautiful but not groundbreaking coming-of-age Duet (a parable that Michael Dudok de Wit worked it out better in his Father and Daughter) will probably dominate the nominations.
Previous Oscar winners William Joyce and Brandon Oldenburg (The Fantastic Flying Books of Mr. Morris Lessmore) are again shortlisted for The Numberlys , an interactive app on alphabet learning based on Fritz Lang's Metropolis.
Another US entry is "The Dam Keeper,"  by Robert Kondo (Ratatouille, Toy Story 3)  and Dice Tsutsumi (Ice Age), both of them feature animation artists, who direct a 18-minute animation short about a dam keeper in a desolate city of the future.
Oscar winner Torrill Cove (The Danish Poet) competes with National Film Board of Canada with the fish-out-of-water story "Me and My Moulton".
A surprise inclusion is the Dutch entry "A single life" by Joris Oprins. The Hungarian graduation film Symphony No. 42 by  Réka Bucsi completes the list:
 Yet, it a great omission that more edgy and controversial or even sociopolitical shorts, such as Santiago "Bou" Grasso's Padre, Piotr Dumała's Hippos or even the Annecy-awarded Man on the Chair (Dahee Yeong) were left out.
 The spectrum of topics and the variety of techniques in animated shorts awarded at international animation festivals reveals more than the feelgood tendencies and the US-centered approach  that Academy members mostly advocate in their decisions.

 The full list:
"The Bigger Picture," Daisy Jacobs, director, and Christopher Hees, producer (National Film and Television School)
"Coda," Alan Holly, director (And Maps And Plans)
"The Dam Keeper," Robert Kondo and Dice Tsutsumi, directors (Tonko House)
"Duet," Glen Keane, director (Glen Keane Productions & ATAP)
"Feast," Patrick Osborne, director, and Kristina Reed, producer (Walt Disney Animation Studios)
"Footprints," Bill Plympton, director (Bill Plympton Studio)
"Me and My Moulton," Torill Kove, director (Mikrofilm in co-production with the National Film Board of Canada)
"The Numberlys," William Joyce and Brandon Oldenburg, directors (Moonbot Studios)
"A Single Life," Joris Oprins, director (Job, Joris & Marieke)
"Symphony No. 42," Réka Bucsi, director (Moholy-Nagy University of Art and Design Budapest)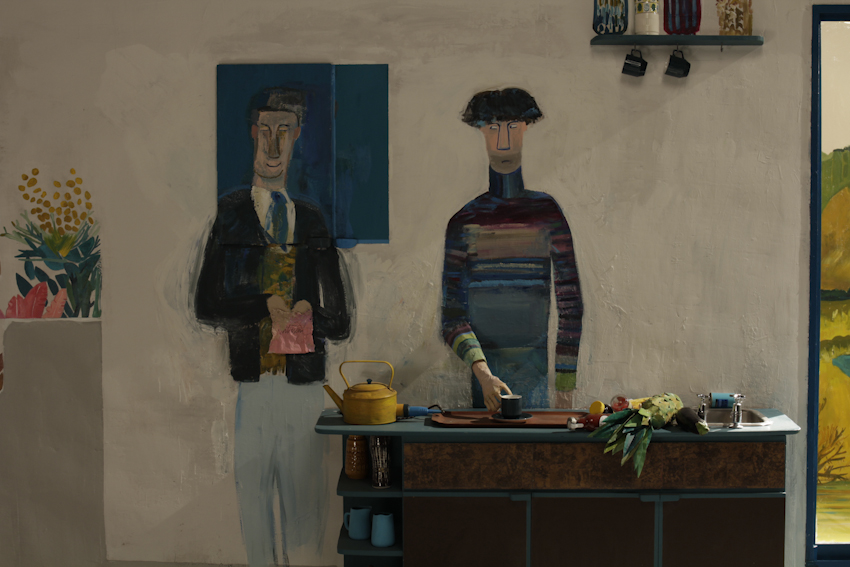 The Bigger Picture, Daisy Jacobs
Read More About: