10 animated shorts preselected for the Césars 2014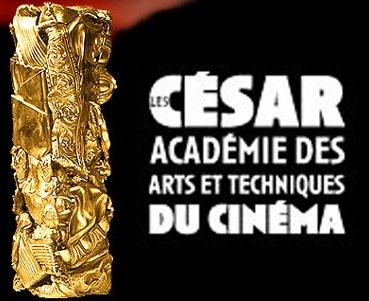 Some great films participate in the preselection for Best Animated Film at the 39th César awards.
The 2012 Annecy-awarded Tram (Michaela Pavlatova, Sacrebleu Prod.) is among the nominees. Sacrebleu Productions has another nominee in the preselection list with Atsushi Wada's symbolic (and festival-awarded) The Great Rabbit.
The director of Skhizein, Jérémy Clapin, competes with his new film Palmipedarium (Papy3D Productions).
The Oscar-nominated Folimage studio competes  with The Banquet of the Concubine, the Chinese drama by Hefang Wei.
Les Films du Nord also enjoys two nominees with Braise (dir. Hugo Frassetto) and Betty's Blues (dir. Rémi VANDENITTE).
The whole list:
LE BANQUET DE LA CONCUBINE Director: Hefang WEI
Production : Folimage Studio / 13 min
BETTY'S BLUES Director : Rémi VANDENITTE
Production: Les Films du Nord / 12 min
BRAISE , Director : Hugo FRASSETTO
Production : Les Films du Nord / 7 min
LA GROSSE BÊTE, Director : Pierre-­‐Luc GRANJON
Production : Les Décadrés Production / 6 min
LETTRES DE FEMMES Director : Augusto ZANOVELLO
Production : Pictor Media Animation /11 min
MADEMOISELLE KIKI ET LES MONTPARNOS, Director : Amélie HARRAULT
Production : Les 3 Ours / 14min
PALMIPEDARIUM Director: Jérémy CLAPIN
Production: Papy3D Productions / 10 min 1/2
PEAU DE CHIEN, Director : Nicolas JACQUET
Production : Joseph Productions/ 13 min
THE GREAT RABBIT, Director: Atsushi WADA
Production: Sacrebleu Productions,Carte Blanche / 7 min
TRAM Director: Michaela PAVLATOVA
Production : Sacrebleu Productions / 7 min
Members of the French Academy will have the chance to see the 10 films at a special screening  at the Paris cinema  "Les 3 Luxembourg"  (Saturday, 14 December 2013, 11:00). Films will also be distributed to a special dvd for the Academy members.
The first vote will determine the films to be nominated for the César for the Best Animated Film among the 10 short films and the French/European feature animated pics. Unlike the Oscars, the French Academy has no separate category for short animation.
Nominations will be revealed at a press conference taking place on Friday, 31 January 2014.
The 39th César awards will be handed on the 28th February 2014.
Read More About: