3 Animation Artists in Residence, Tokyo 2016
The residency program for media artists overseas is organized and run once again this year by the Japan Image Council on behalf of the Agency for Cultural Affairs, and gives talented creators from other countries the opportunity to pursue their art while interacting with the Japanese animation community.
Out of 199 applications from 54 countries, 3 artists were selected to complete a short film project in Tokyo, from January 7th to March 17th, 2016. 

Jacky DE GROEN (Female / Belgium / 23)
Johan RIJPMA (Male / Netherlands / 31)
Lilian VAZQUEZ (Female / Mexico / 35)
During this time they will also  participate  in various programs including training sessions, screenings, visits to studios and the ateliers of animation artists, and exchanges with educational institutions.
Jacky DE GROEN (Belguim) was born in 1992. She graduated from KASK School of Arts in Ghent in 2014. 'Dieperik' (13) was screened in the 2014 Oberhausen International Short Film Festival, and 'Eclipse' (14) was screened in the 2015 Ottawa International Animation Film Festival.
Works: 'Dieperik' 2013, 'Eclipse' 2014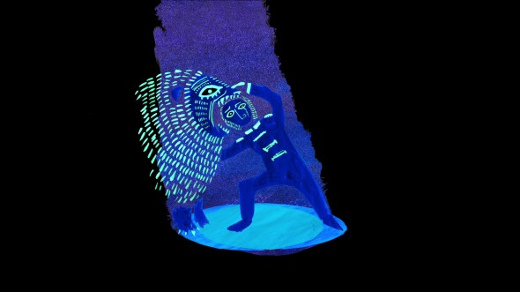 Eclipse
Project Proposal:  'Hat Trick': A hand-drawn 2D animation about the changing relationship between a magician and a rabbit through their preforming of the well-known 'rabbit-in-the-hat' trick. This will be an experimental work that will challenge the boundaries of animation as a medium, by incorporating transformation, dynamic usage of space, loops, zooms, and other methods.
Johan RIJPMA (Netherlands) was born in 1984. He obtained a Master of Arts degree at the Utrecht School of the Arts in 2011.
'Tape Generations' (11) has won the Special Experimental Award at the 2013 Disposable Film Festival in San Francisco. 'Descent' (14) has won an Honorary Mention at the Pris Ars Electronica.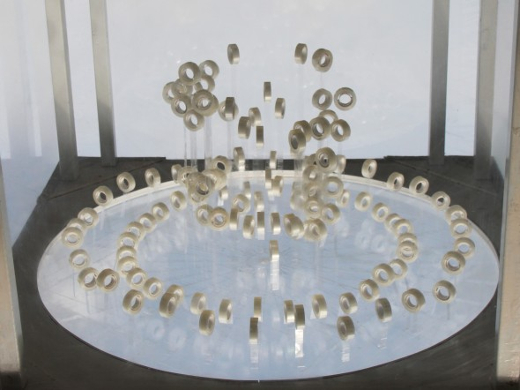 Tape Generations
Works: 'Grow', 'Tiles' 2009, '8 Frame Grid' 2010, 'Tape Generations' 2011, 'Division', 'Primary Expansion' 2012, 'Refreshment', 'Descent' 2014
Project Proposal:  An experimental stop-motion animation project that will be an attempt at observing natural physics and their relations between different materials like paper and wood. The project will incorporate a zooming technique that will create a surreal visual effect.
Lilian VAZQUEZ (Mexico) was born in 1980. She studied journalism in Mexico, and later completed a master's degree in Film and Audiovisual Studies at the University of Paris III-Sorbonne Nouvelle. She started to create stop-motion animation works from 2008.
'Number Nine' (11) has been screened at the 2013 Animateca International Animation Festival, and 'Sofia' (14) was screened at the 2015 Animated Dreams Festival, amongst other international screenings.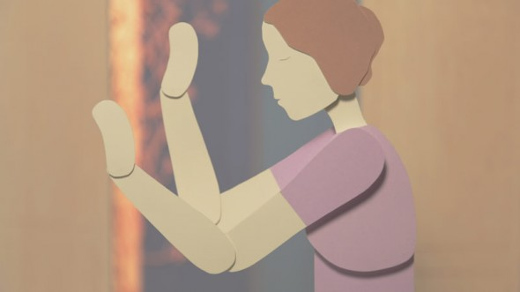 Sofia
Works: 'Number Nine' 2012, 'Practice' 2012, 'Sofia' 2015
Project Proposal: 'Present is All We Have': A short animation film inspired by traditional Japanese arts and handcraft, created by using various kinds of paper, fabric, textures, and digital effects.
Read More About: