'Flee', 'Belle', 'Bestia' in the Annie Awards Nominations 2022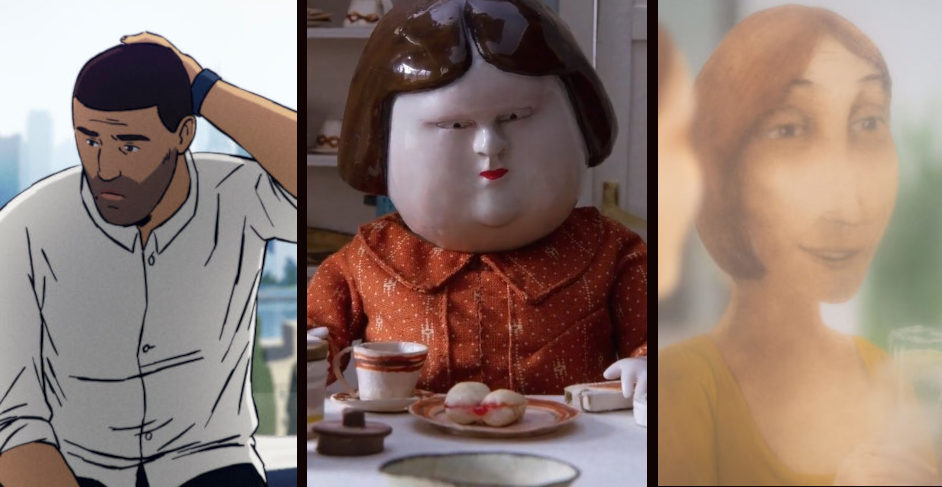 A strong competition between a Japanese and a European animation feature in the 49th Annie Awards. 'Belle', the science fantasy film by Mamoru Hosoda, and the animation doc film 'Flee' by Jonas Poher Rasmussen compete for the Best Indie Animation Feature; a category serving to enrich the extent of films being nominated (and awarded) at the Annie Awards (organized by ASIFA-Hollywood).
This is going to be a strong competition, since both films have also nominations in other categories. 'Belle' has secured nominations also in the Best Direction, Best VFX, Best Production Design and Best Writing.
'Flee' follows with 4 nominations: Best Indie Animation Feature, Best Direction, Best Editing and Best Writing. 
US studios obviously predominate in the Annie Awards. 'Raya and the Last Dragon' and 'Encanto' (Walt Disney Animation Studios) have 10 Annie Award nominations, while 'Luca' (Pixar Animation Studios) follows with 8 nominations.
An equally strong competition awaits the short animation candidates: 5 short films which have (one way of the other) made their mark on the animation festival circuit are here represented. They are 'Easter Eggs' by Nicolas Keppens, the puppet film 'Bestia' by Hugo Covarribius, 'Maalbeek' by Ismaël Joffroy Chandoutis, the horror 2D animation Night Bus by Joe Hsieh, and the Slovenian cut-out animation Steakhouse by Špela Čadež
The latest editions of the Annie Awards offer a consistently good selection of short animation films, and this year is no exception
The indie animation and short animation categories follow.
Best Indie Feature
Belle, Studio Chizu / Distributed by GKIDS
Flee, Final Cut For Real, Sun Creature, Vivement Lundi !, MostFilm, Mer Film, VICE, Left HandFilms, Participant
Fortune Favors Lady Nikuko, STUDIO 4ºC / Distributed by GKIDS
Pompo the Cinephile, CLAP Animation Studio / Distributed by GKIDS
The Summit of the Gods, Julianne Films, Folivari and Mélusine Productions Present In co-production with France 3 Cinéma and Auvergne-Rhône-Alpes Cinéma in association with Wild Bunch in association with Palatine Etoile 17, Cinémage 14, Indéfilms 8 for Netflix
Best Short Subject
Bestia, Trebol 3 Producciones, MALEZA Estudio
Easter Eggs, Animal Tank / Brecht Van Elslande
MAALBEEK, Films Grand Huit Films à Vif
Night Bus, Joe Hsieh Independent Production
Steakhouse, Finta Film, Fabian & Fred, RTV Slovenija, Miyu Productions
Best Student Film
A Film About A Pudding, Student Director: Roel Van Beek, Student Producer: Jack Pollington
School: National Film and Television School, UK
HOPE, Student Director: Ryoma Leneuf & Gabriel Martinez, Student Producer: Nicolas Daguin, Guillaume Uchoa, Arthur Bollia, Benjamin Autour
School: New3dge
I Am A Pebble, Student Director: Yasmine Bresson and Maxime Le Chapelain, Student Producer: Coline Moire
Night of the Living Dread, Student Director: Ida Melum, Student Producer: Danielle Goff
School: National Film and Television School, UK
Slouch, Student Director: Michael Bohnenstingl, Student Producer: Michael Bohnenstingl
School: Filmakademie Baden-Württemberg GmbH
Juried Awards will be presented during the ceremony, honoring unparalleled achievement and exceptional contributions to animation. The Winsor McCay Award in recognition of lifetime or career contributions are being presented to three recipients – Ruben Aquino, legendary Disney animator; Lillian Schwartz, computer animation pioneer; and Toshio Suzuki, prolific Studio Ghibli producer. The June Foray Award for significant and benevolent or charitable impact will be awarded to Renzo & Sayoko Kinoshita, influential animation filmmakers and founders of the Hiroshima International Animation Festival. The Ub Iwerks Award for technical advancement will be presented to Python Foundation, promoting, protecting and advancing the open- source Python programming language, and facilitating the growth of the diverse Python community; and The Special Achievement Award recognizing unique and outstanding achievement not recognized within the existing award category structure will be presented to Glen Vilppu, artist and author internationally known for teaching and training animation professionals. The Certificate of Merit for service to the art and industry will be presented to Evan Vernon.

The 49th Annie Awards ceremony is scheduled to return Live on Saturday, February 26, 2022 at UCLA's Royce Hall. Pre-reception and Red Carpet at 4:30 p.m., followed by the ceremony at 7 p.m., and after party immediately following the ceremony.
SIGN UP: Want to read more free articles like this? Sign up for Our Newsletter