Another Day of Life Wins 2018 European Animated Film Award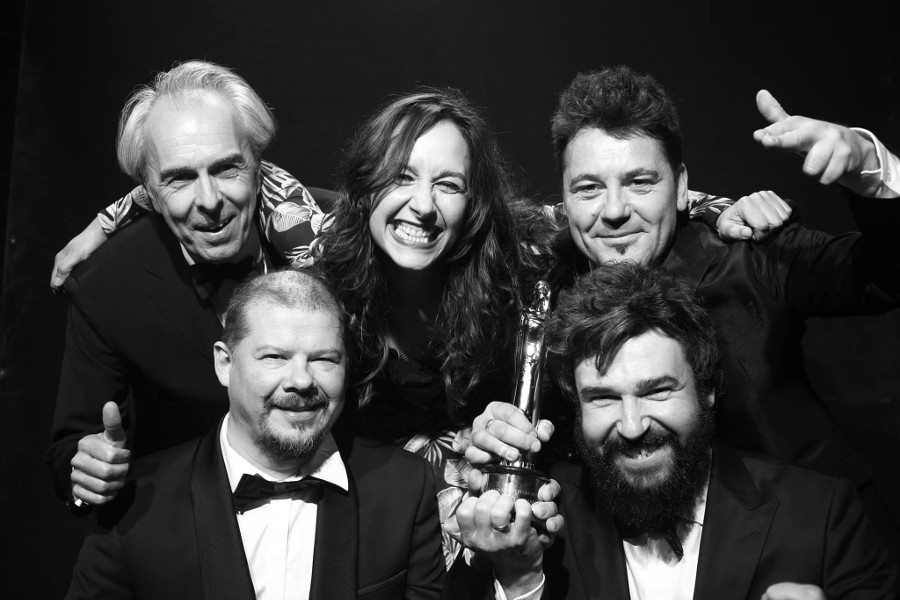 The creative team (producers and directors) of Another Day of Life (c) European Film Awards
The Polish/Spanish film by Raul de la Fuente & Damian Nenow  (Platige Films/ Kanaki Films, in co-production with Belgium Walking the Dog and Germany's Wόste Film) won over Aardman's Early Man, Cartoon Saloon's The Breadwinner, and White Fang (dir. Alexandre Espirage). View the complete nominee details.
It is not unusual for an animated feature originating from Central Eastern Europe to win at the European Film Awards, especially if it has an (auto)biographical echo, and be somehow politically tinged. Since the introduction of the animated film category in 2009, the Czech film Alois Nebel got the European Film Award prize in 2012 (beating out the Spanish Wrinkles and Aardman's  Pirates! Band of Misfits) - and, of course, last year's recipient was the Polish Van Gogh story Loving Vincent (Dorota Kobiela, Hugh Welchmann).
Here's the award ceremony video:
Warsaw, 1975. Ryszard Kapuściński (43) is a brilliant veteran journalist, an idealist and a friend of lost causes and revolutions. At the Polish Press Agency, he convinces his boss to send him to Angola where a bloody civil war has broken out on the eve of the country's independence. He embarks on a seemingly suicidal road trip into the heart of the civil war. There, he witnesses once again the dirty reality of war and discovers a sense of helplessness previously unknown to him. Angola will change him forever: it was a reporter that left Poland, but it was a writer that returned - Synopsis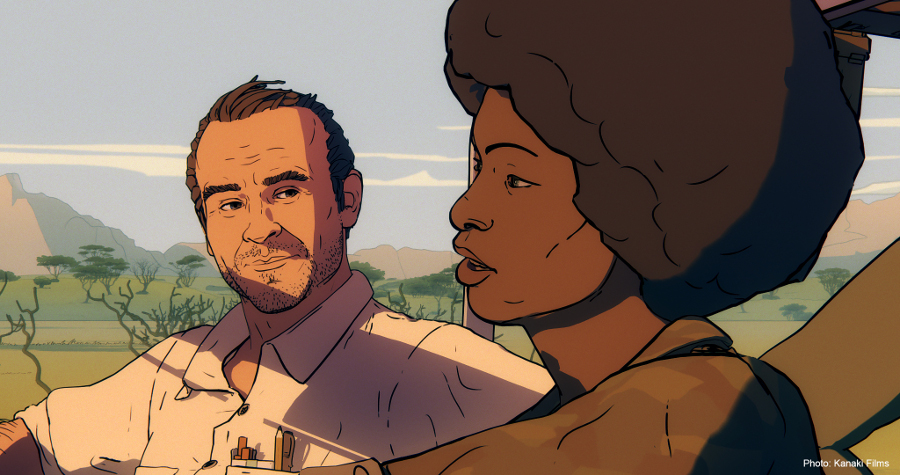 EUROPEAN ANIMATED FEATURE FILM 2018: ANOTHER DAY OF LIFE
DIRECTED BY Raul de la Fuente & Damian Nenow
WRITTEN BY Raul de la Fuente, Amaia Remirez, David Weber, Niall Johnson & Damian Nenow
PRODUCED BY Jarosław Sawko, Amaia Remirez, Ole Wendorff-Østergaard, Stefan Schubert & Eric Goossens
ANIMATION: Rafał Wojtunik, Rafał Kidziński & Dominik Wawrzyniak
In contrast, the Belgian short animated film Wildebeest by Nicolas Keppens & Matthias Phlips, which was also nominated for the European Short Film 2018 did not win (the recipient was the live-action short The Years by Sara Fgaier).
More  than 3,500 members of the European Film Academy – filmmakers from across Europe – have voted for this year's 31st European Film Awards. The awards ceremony was hosted in Seville, 15 December 2018.
SIGN UP: Want to read more free articles like this? Sign up for Our Newsletter
Read More About: