The Beauty by Pascal Schelbli Wins at the Student Academy Awards 2020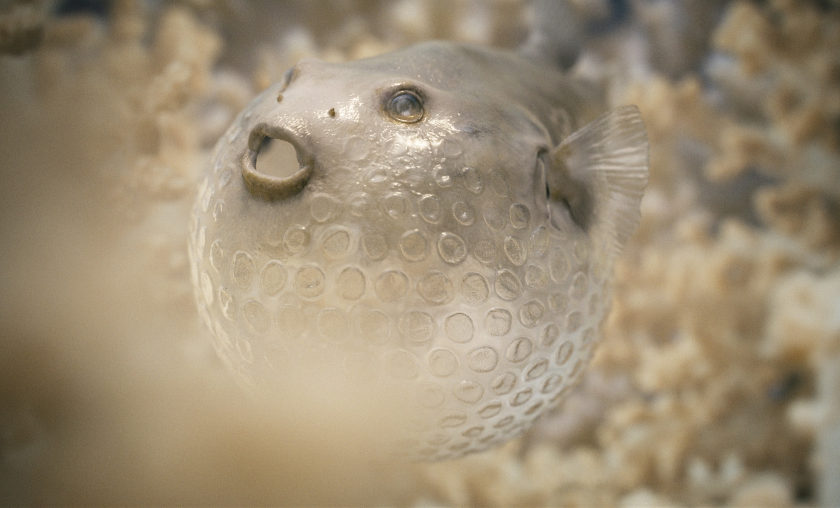 The Beauty, Animationsinstitut, Filmakademie Baden-Württemberg
The Academy of Motion Picture Arts and Sciences has voted 18 students as winners of the 47th Student Academy Awards competition. This year, the Student Academy Awards competition received a total of 1,474 entries from 207 domestic and 121 international colleges and universities.
In the International Film School Competition, Animation Pascal Schelbli's The Beauty (Animationsinstituut, Filmakademie Baden-Württemberg, Germany)  won the Student Award prize.
The Beauty deals with the plastic pollution of the world's oceans and thus hits the spirit of the times. The film takes the audience on a poetic journey through a fascinating underwater world, where plastic and nature become one. For one breath, worries and feelings of guilt seem to dissolve between eerily beautiful coral reefs and the mysterious depths of the ocean.
Watch The Beauty teaser:
Since I grew up in the middle of mountains, nature is very close to my heart. That's why I always turn up my nose at every package or cigarette butt I have to pick up outside in the mountains or in the forest. Unfortunately, the pollution in the oceans is much more serious. To set a small sign, I had the idea to make this film - Pascal Scheibli
CREDITS: Director: Pascal Schelbli, VFX Supervisor: Marc Angele, Animation: Noel Winzen, Producer: Tina Vest, Aleksandra Todorovic) 
Head of Animationsinstitut of Filmakademie Baden-Wuerttemberg: "We congratulate the team of The Beauty on the Student Academy Award. Our special thanks go to all teachers of Animationsinstitut and Filmakademie, who, guided by Prof. Juri Stanossek, supervised this very special VFX project. The award also comes at the right time, as we are currently in the process of setting future-oriented impulses in the field of VFX throughout Filmakademie - Andreas Hykade
Here's the making of the film
The other two finalists were 
Otalia Caussé, Geoffroy Collin, Fabien Meyran, "o28," Supinfocom Rubika - France

Han Yang & Basil Malek, "The Tree," Gobelins, l'école de l'image - France
In the US animation competition, the winners were:
Animation (US Film Schools)
Pilar Garcia-Fernandezsesma, "Ciervo," Rhode Island School of Design
Daniela Dwek, Maya Mendonca and Chrisy Baek, "Hamsa," School of Visual Arts
Kate Namowicz and Skyler Porras, "Mime Your Manners," Ringling College of Art & Design
All Student Academy Award-winning films are eligible to compete for 2020 Oscars® in the Animated Short Film, Live Action Short Film or Documentary Short Subject category.
SIGN UP: Want to read more free articles like this? Sign up for Our Newsletter
Read More About: