Brave, Wreck-It Ralph, Rise of the Guardians lead the Annie 2013 nominations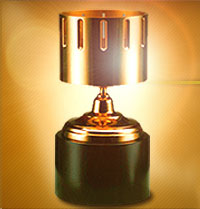 The Annie Awards cover 30 categories and include Best Animated Feature, Best Animated Special Production, Commercials, Short Subjects and Outstanding Individual Achievements.
The slate of nominations for Best Animated Features this year includes:
Brave (Pixar Animation Studios), Frankenweenie (The Walt Disney Studio)
Hotel Transylvania (Sony Animation Studios)
 ParaNorman (Laika, Focus Features)
 Rise of the Guardians (DreamWorks Animation)
 The Pirates! Band of Misfits (Aardman Animations)
 The Rabbi's Cat (GKIDS)
Wreck-It Ralph (Walt Disney Animation Studios)
Blue Sky's Ice Age 4 and Dreamworks' Madagascar 3 were left out of competiition for best feature film, but they rewarded with 3 and 4 Annie nominations respectively in the various Annie categories.
Three feature films lead the Annie race with 10 nominations each: Pixar's Brave, Disney's Wreck-It Ralph, and Dreamworks' Rise of the Guardians.
Laika's stop-motion thriller ParaNorman secured 8 nominations, including writing and director credits (Chris Butler, Sam Fell). It ties in with another horror comedy,  Ηotel Transylvania by Sony Pictures Animation (8 noms).
Tim Burton's stop-motion Frankenweenie has 5 nominations in total, including writing (John August), production design (Rick Heintzlich), and voice acting (Atticus Shaffer-Catherine O'Hara). Burton himself was not nominated.
2 nominations for the French religious comedy, Rabbi's Cat (Joann Sfarr), and a director's nod to another French film, Zarafa.
Best director:
Genndy Tartakovsky 'Hotel Transylvania' – Sony Pictures Animation
Joann Sfar, Antoine Delesvaux 'The Rabbi's Cat - GKIDS
Remi Bezancon, Jean-Christophe Lie 'Zarafa' - GKIDS
Rick Moore 'Wreck-It Ralph' – Walt Disney Animation Studios
Sam Fell, Chris Butler 'ParaNorman' – Focus Features
Best animated short subject nominees:
Brad and Gary – Illumination Entertainment
Bydlo – National Film Board of Canada
Eyes on the Stars – StoryCorps
Goodnight Mr. Foot – Sony Pictures Animation
Kali the Little Vampire – Regina Pessoa, National Film Board of Canada  [info-trailer]
Maggie Simpson in 'The Longest Daycare' – Gracie Films in Association with 20th Century Fox TV
Paperman – Walt Disney Animation Studios
The Simpsons – 'Bill Plympton Couch Gag' – Gracie Films in Association with 20th Century Fox TV
Best Student Film
Can We Be Happy Now – Tahnee Gehm
Defective Detective – Avner Geller & Steve Lewis
Head Over Heels – Timothy Reckart  [info-trailer]
I Am Tom Moody – Ainslie Henderson
Ladies Knight – Joseph Rothenberg
Origin – Jessica Poon
The Ballad of Poisonberry Pete – Karen Sullivan
Tule Lake – Michelle Ikemoto
"I am very exited about this year's slate of nominees!" remarked ASIFA-Hollywood president, Frank Gladstone. "We had more submissions to choose from this year than for any prior year in Annie Award history, running the gamut from big studio features to indie films, television series to internet shows, games, shorts and, for the first time, student films, all showcasing the huge variety of venues, creativity, technical innovation, and story-telling that our art form has to offer."
Juried awards honoring career achievement and exceptional contributions to animation will also be awarded.
Three Winsor McCay recipients have been selected by the ASIFA-Hollywood Board of Directors - Oscar Grillo, Terry Gilliam and Mark Henn for their career contributions to the art of animation; June Foray Award – Howard Green for his significant and benevolent or charitable impact on the art and industry of animation; and Ub Iwerks – Toon Boom Animation/Toon Boom Animation Pipeline for technical advancements that make a significant impact on the art or industry of animation.
 The Oscar-awarded Rango was the recipient of 4 Annie Awards in the 2012 awards ceremony. The 40th Annual Annie Awards will take place on February 2, 2013 at UCLA's Royce Hall, in Los Angeles, California.
 View all the nominations at Annie Awards official page.
Read More About: