Cafard, Longway North, Mad Entertainment at Cartoon Tributes Nominations
Cartoon Movie, the most prestigious pitching and co-production event for animated features, has announced the finalists for Cartoon Tributes 2016, the awards for outstanding contribution to the development of European animation over the last year.
Divided into three categories – Director, Distributor and Producer of the Year – this year's Cartoon Tributes bring together the best of the latest European animated features as well as some of the continent's most active companies within the industry. .
European Director of the Year
Michael Ekblad, Ted Sieger & Matthias Bruhn (Germany) are nominated in the category "European Director of the Year" for the film "Ted Sieger's Molly Monster – The Movie" that opened latest Kinderfilmfestival at Berlinale 2016 and that will be presented as completed film at Cartoon Movie.
Jan Bultheel (Belgium) is nominated for his first long feature "Cafard" who brightly uses motion capture like his new project in concept "Canaan" (Cartoon Movie 2016).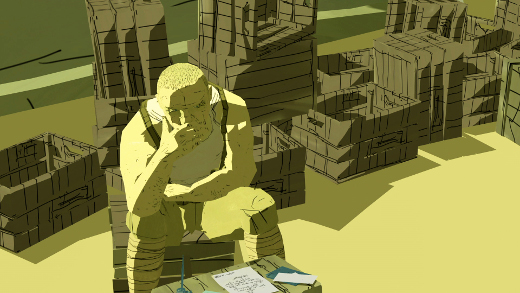 Cafard
Rémi Chayé (France) is also nominated for "LongWay North" (Audience Award, Annecy 2015 – France & Young Public Award, Anima 2016 – Brussels) released in January 2016 in France.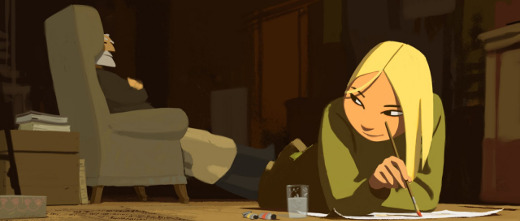 Longway North
This year, Rémi Chayé will present "A Childhood of Martha Jane Canary" which refers to the historical character of Calamity Jane.
European Distributor of the Year
Turkish company BIR Film, responsible for the launch of "Little Dragon Coconut", "Raven the Little Rascal - The Big Race", "Ponyo on the Cliff by the Sea", "Persepolis", "The Painting", "Freddy Frogface", "Marco Macaco". BIR Film also represents all of Studio Ghibli titles in Turkey.
SF Film is a Danish distribution company buying mainly for theatrical release and DVD. During 2014, the company distributed European films: "Emil & Ida from Lønneberg", "Pettersson & Findus" and "Postman Pat". In 2015, they released "Paddington", "Shaun the Sheep", "Song of the Sea" & "Asterix".
La Belle Company,is a Paris-based company, which is among the top 20 French distributors. They distributed with great success "Maya the Bee" and they are currently distributing "Loving Vincent" (presented at Cartoon Movie 2016).
European Producer of the Year
MAD Entertainment (Italy) for "The Art of Happiness" and "Cinderella the Cat" (the professionals will discover this year their new project in concept A Skeleton Story)


Cinderella the Cat
Germany/Luxembourg/Belgium/Ireland's Ulysses Filmproduktion, Fabrique d'images, Grid Animation & Moetion Films for "Ooops! Noah is gone...", worldwide sales and always available on the big screen with nearly 521,000 admissions in France
Ankama Animations (France) for "Dofus – Book 1: Julith".
Over 750 professionals attending Cartoon Movie will be in charge of selecting the winners who will be announced in Lyon, France on 4th March 2016.
Read More About: