César Nominations 2015: Shorts and Feature Animation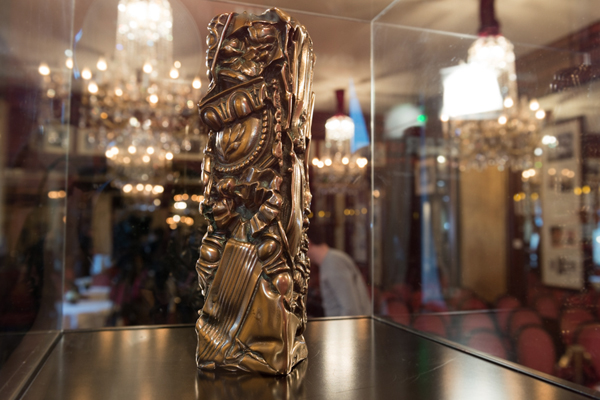 The 40th César awards have nominated seven animated films, three features and four shorts for the coveted prize of best animated feature (there is no separate award for short animated films in the French César awards).
 The Oscar-nominated Irish film Song of the Sea by Tomm Moore by Cartoon Saloon and co-produced by Superprod (France) and Melusine Productions (Luxembourg) is nominated for a César.
The competitors of the hand-drawn 2D feature  include Miniscule: The Valley the Lost Ants, a burlesque 3D action adventure into the world of ants.
The mechanical 19th century adventure of Jack and the Cuckoo Clock heart tells the story of a boy whose fragile heart is replaced by an equally emotionless clock mechanism [read the Zippy Frames review]]. 
Four animated shorts have also been nominated for the César award.
Bang Bang! is a 12-minute black&white short by Julien Bisaro. Its description tells a haunting psychological story between a 25-year-old girl and her father, between nature and nurture.
The 26-minute short La Bûche De Noël is a new episode from the successful French-Belgian TV comic series Panique au Village (Panic in the forest), directed by Stéphane Aubier & Vincent Patar.
La Petite Casserole D'Anatole by Eric Montchaud is a stop-motion film based on a novel by Isabelle Carrier. It follows Anatole, who's always in need of his saucepan, but cannot get rid of it.
Les Petits Cailloux by Chloé Mazlo tells the story of a mysterious illness that befalls the young Chloé, a pain that she needs to get rid of as soon she can.
Read the full list of short films:
Best Animated Film

Minuscule – La Vallée Des Fourmis Perdues (Miniscule: The Valley of Lost Ant), dirs: Thomas Szabo and Hélène Giraud
Jack Et La Mécanique Du Coeur (Jack and the Cuckoo-Clock Heart), dir: Stéphane Berla
Song of the Sea (Le Chant De La Mer), dir: Tomm Moore
Bang Bang! dir. Julien  BISARO.  Production:  Caïmans Productions / 12  min
La Bûche De Noël, dir. Stéphane AUBIER  &  Vincent PATAR . Production: Autour de Minuit / 26 min  
La Petite Casserole D'Anatole, dir.  Eric MONTCHAUD. Production: JPL  Films / 6  min
Les Petits Cailloux, dir. Chloé  MAZLO. Production :  Les  Films  Sauvages / 15  min      
The 40th César awards ceremony will take place on 20 February 2015 (Théâtre du Châtelet).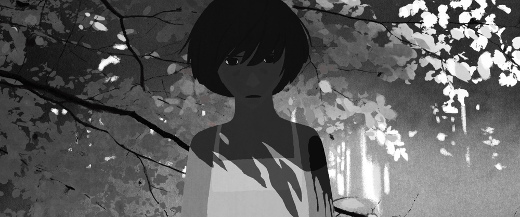 Bang Bang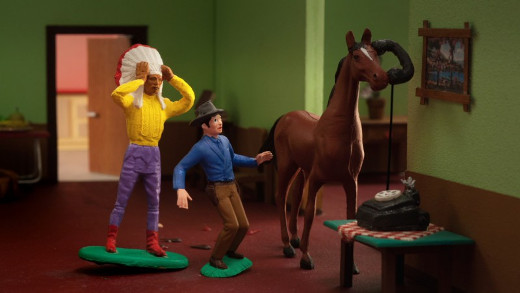 La Bûche De Noël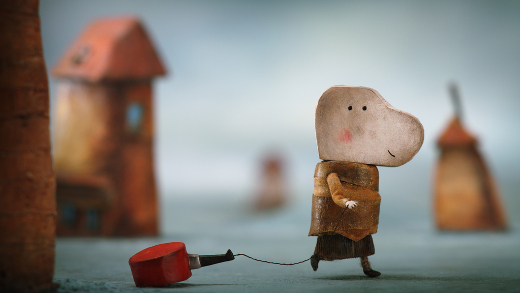 La Petite Casserole D'Anatole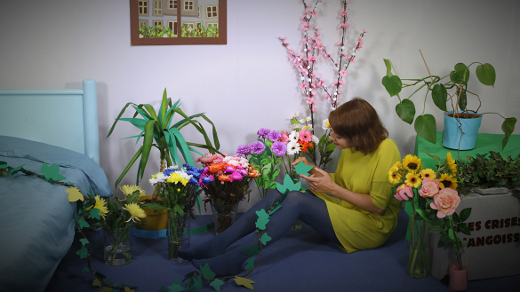 Les Petits Cailloux
Read More About: