Buñuel in the Labyrinth of Turtles Wins at the European Film Awards 2019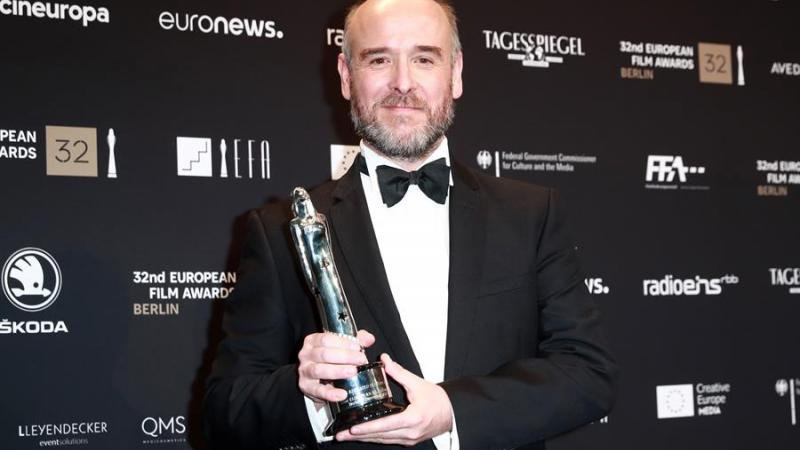 Another victory for Spain in the European film awards. After the Another Day of Life by Raul de la Fuente & Damian Nenow (a Spanish/Polish/Belgian/Germany/Hungarian production) won the European Film Award for 2018, it was really the time for the new 2D animation Buñuel in the Labyrinth of Turtles to win the European Animated Feature 2019 Award.
Paris, 1930. Salvador Dalí and Luis Buñuel are already the main figures of the Surrealist movement.  Buñuel is left moneyless after the scandal surrounding his film The Golden Age . In this difficult situation, he cannot even tackle his next project, a documentary about one of the poorest Spanish regions, Las Hurdes. However, his good friend, sculptor Ramón Acín, buys a lottery ticket with the promise that, if he wins, he will pay for the film. Incredibly, luck is on their side - Film Synopsis
The Spanish/Dutch co-production directed by Salvador Simó won the able candidates of I Lost My Body (Jeremy Clapin, France), Marona's Fantastic Tale (Anca Damian, France/Romania/ Belgium), and The Swallows of Kabul (Zabou Breitman and Eléa Gobé Mévellec / France, Luxembourg, Switzerland).
Recipient Salvador Simó clearly stated that is not just a film about the celebrated filmmaker, but a story that stands on its own as well: 
The nominations were determined by a committee comprised of EFA Board Deputy Chairman Antonio Saura (Spain), EFA Board Member Graziella Bildesheim (Italy) and producer Paul Young (Ireland) as well as, representing CARTOON, the European Association of Animation Film, film critic Stéphane Dreyfus (France), producer Kristine M. I. Knudsen (Germany) and director Janno Põldma (Estonia).
More than 3,600 members of the European Film Academy – filmmakers from across Europe – have voted for this year's European Film Awards. The European Animated Feature Film 2019 were  presented at the 32nd European Film Awards Ceremony on Saturday, 7 December, in Berlin.
SIGN UP: Want to read more free articles like this? Sign up for Our Newsletter
Read More About: