Miniscule, Les Petits Cailloux Win the 2015 Césars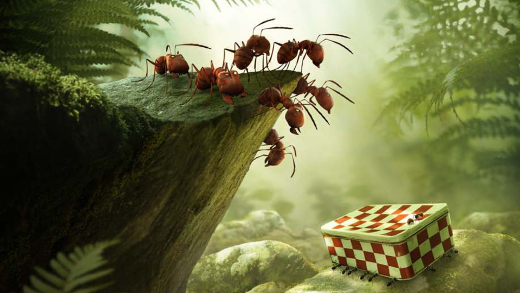 The 40th César awards that prize excellency in French cinema gave their prizes to two animated films.
Miniscule: The Valley the Lost Ants, a burlesque 3D action adventure into the world of ants, won the French award for best animated feature.
Directors Thomas Szabo and Hélène Giraud have first conceived it as a TV series, and along with producer Philippe Delarue turned it into a feature film. Miniscule won the Oscar-nominated Irish film Song of the Sea by Tomm Moore by Cartoon Saloon and the mechanical 19th century adventure of Jack and the Cuckoo Clock heart.
Les Petits Cailloux by Chloé Mazlo (production: Les Films Sauvages)  won the César for best animated short film. Les Petits Cailloux is a 15-min animated and live-action short. It tells the story of a mysterious illness that befalls the young Chloé, a pain that she needs to get rid of as soon she can.
The 40th César awards ceremony took place on 20 February 2015 (Théâtre du Châtelet).
Read More About: