Miyazaki to Receive Academy Governor's Award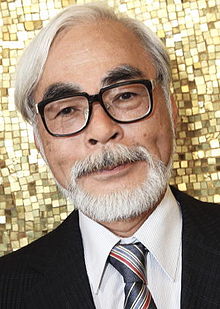 The Board of Governors of the Academy of Motion Picture Arts and Sciences voted on August 26 to present Honorary Awards to Hayao Miyazaki, Jean-Claude Carrière, and Maureen O'Hara, while giving the Jean Hersholt Humanitarian Award to Harry Belafonte.
The three-time Oscar nominee in the Animated Feature Film category Hayao Miyazaki  and co-founder of Studio Ghibli has won 2002 for "Spirited Away." His other nominations were for "Howl's Moving Castle" in 2005 and "The Wind Rises" last year.
Miyazaki has already been invited  (along with his longtime Studio Ghibli producer Toshio Suzuki) to join the Academy of Motion Pictures Arts and Sciences as a lifetime voting member, an invitation made for a second time (he turned it down the first time).
Miyazaki gained an enormous following in his native Japan for such features as "Nausicaä of the Valley of the Wind," "Laputa: Castle in the Sky," "My Neighbor Totoro" and "Kiki's Delivery Service" before breaking out internationally in the late 1990s with "Princess Mononoke."
"The Governors Awards allow us to reflect upon not the year in film, but the achievements of a lifetime," said Academy President Cheryl Boone Isaacs. "We're absolutely thrilled to honor these outstanding members of our global filmmaking community and look forward to celebrating with them in November."
All four awards will be presented at the Academy's 6th Annual Governors Awards on Saturday, November 8, at the Ray Dolby Ballroom at Hollywood & Highland Center.
Read More About: