The 15 Oscar-Shortlisted Animation Shorts 2023, Ranked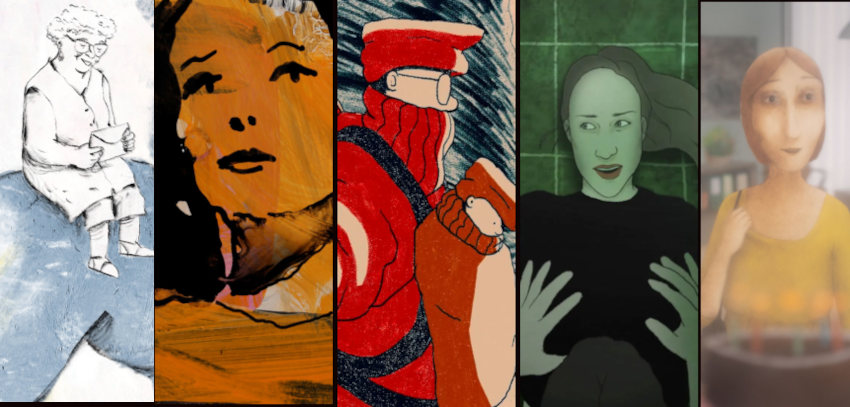 Here's our (completely subjective, but still informed) ranking of the Oscar-shortlisted short animation films. 5 of them will proceed to the Academy Award nominee status. And it's an interesting bunch overall.
(in reverse order):
15. The Boy, the Mole, the Fox and the Horse,  Peter Baynton & Charlie Mackesy
Synopsis: Follows a boy, a mole, a fox and a horse, as they create an unexpected friendship and travel together in the boy's search for home.
ZF: An animation film for children that needs to be thought of more in the context of a book adaptation (the eponymous book by Charlie Mackesy). The UK story and its animated treatment invite a very specific audience that will be drawn to the friendship and comradeship notions that the film exposes between its various outcasts -a perennial theme here dutifully explored.
14. New Moon, Jérémie Balais, Jeff LeBars, Raúl Domingo
Synopsis: An imaginative surrealist journey of young Jay Jay and his mother Edie. Their inner city dreams are illuminated by the New Moon accompanied by the magic of Aretha Franklin playing on a summer's eve on a transistor radio in a backyard in West Philadelphia.
ZF: Actor Colman Dolmingo brings to life his own play 'A Boy and His Soul' (along with Raúl Domingo), an unashamedly dream-your-dreams version. Rather ordinary in tone and visuals, but its theatrical staging and the mother character with all its 'pocketbook' details give you something to dream about.
13. More than I Want to Remember, Amy Bench
Synopsis: One night at her home in southeastern Congo, 14-year-old Mugeni awakes to the sounds of bombs. As her family scatters to the surrounding forests to save themselves, Mugeni finds herself completely alone. From there, she sets out on a remarkable solo journey across the globe, determined to reunite with her lost loved ones and lift up the Banyamulenge people.
ZF: Its linear, faithful approach to its subject matter sometimes threatens a more nuanced meditation on pain; yet 'More than I Want to Remember' takes the trajectory from war to immigration smoothly, and in a color palette that stays true to its original settings -giving the feeling of lost and found.
12. The Flying Sailor, Amanda Forbis & Wendy Tilby
Synopsis: Two ships collide in a harbour, an explosion shatters a city, and a sailor is blasted skyward. With ears ringing, blood pulsing and guts heaving, he soars high above the mayhem and towards the great unknown.
ZF: The Canadian duo presents a real accident (a sailor who gets accidentally flown away in the Halifax ship explosion of 1917) with a variety of aesthetic means that bring the film close to the most accurate representation of near-death experience -if only that happened by the sea. An alternatively small and big film at the same time.

11. An Ostrich Told Me the World Is Fake and I Think I Believe It, Lachlan Pendragon
Synopsis: A young office worker uncovers the flaws in his stop-motion universe with the help of a mysterious talking ostrich.
ZF: The artifact and its creator is a tested idea, and in the stop-motion world, this is even more tangible. 'An Ostrich Told Me the World Is Fake and I Think I Believe It' is a constant reminder of the fact -since we have access for the most part to the central character via its creators, and the dogma that 'no one is irreplaceable' (as a character, as an employee) is here put to the utmost poignant comic effect. 
10. Save Ralph, Spencer Susser
Synopsis: Ralph-the-rabbit is a tester—one of the untold thousands of rabbits and other animals used each year in government-required chemical-poisoning tests for cosmetics and their ingredients.

ZF: The viral sensation and commissioned film against animal testing sure get its purpose made, and not just because of Taika Waititi as the voice of the happily tested rabbit. 'Save Ralph' is relatively short on animation movement but clever in its character design, and its mockumentary look feels authentic (and scary).
9. Passenger,  Juan Pablo Zaramella
Synopsis: A journey through the conflictive relationship between a man, his social environment and codes.
ZF: A short ode to social non-conformity in meticulously hand-drawn puppets, as if ready to bend (and they socially do). A rather poignant story of a train passenger who won't fit in, and a sense of personal abandonment in a capturing mode of storytelling, in a space full of social media references.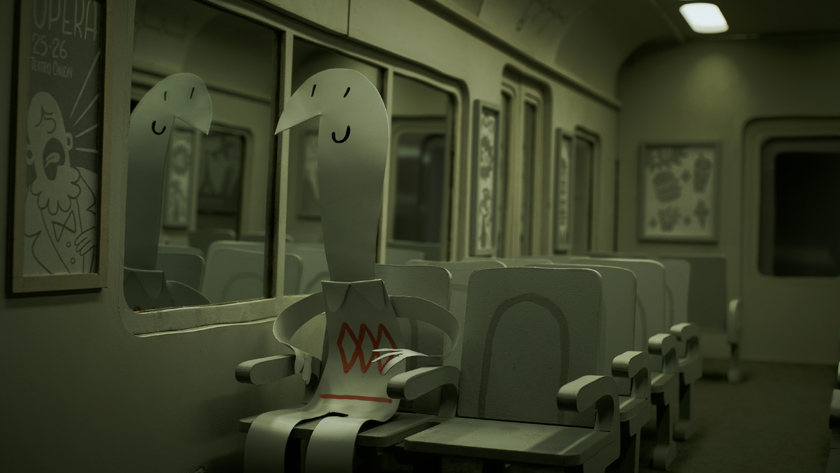 8. Black Slide, Uri Lotan
Synopsis: Eviah, a timid boy on the brink of puberty and his best friend Tsuf, Sneak into the Black slide, the most terrifying ride in Aqua Fun. There he will gain insight to prepare him for events about to unfold back home.
ZF: Its 3D aesthetics match the initially playful character of a film which hides a trauma to be faced. Steadily focused on its main character and his absence of the mother, it succeeds in giving perfectly the feeling of being lost -even if you are inside a sunny Israeli city playground.
7. It's Nice in Here, Robert-Jonathan Koeyers
Synopsis: A fragmented portrait of a moment seen through the subjective memories of a young Black girl, Imani, and a rookie police officer, David, who both have different recollections of the same fateful moment that will alter their lives forever.
ZF: This is a tense, thoughtfully constructed mock/documentary on police violence against black people, and one that doesn't take anything for granted in its narrative arc. Switching between different frame rates and narrations, it enhances indeterminacy -yet still vigorously showcases an issue that is as present as ever.
6. Sierra, Sander Joon
Synopsis: Parents often push their children to follow their steps. In this case, the father's obsession with the rally turns the kid into a car tire. Loosely inspired by the director's childhood, Sierra takes us into the surreal car racing world.

ZF:  A love letter to our children years. Continuing the athletic-themed filmography of its Estonian author Sander Joon (Velodrool), the 2D 'Sierra' substitutes suspense with overwhelming warmth and charm for the boy who dared to have been different. Impeccably animated, and meticulously designed.
5. The Garbage Man, Laura Gonçalves
Synopsis: On a hot August afternoon, the family gathered at the table remembers uncle Botão: the Colonial War, emigration to France, where he lived and worked for thirty years as a garbage man. Memories of each are crossed to tell the story of a man who lived a hard life through humor and fantasy, like when he returned to Belmonte, in a van full of trash, turned into a real treasure 
ZF: A single story of a 'garbage man' unites a whole family in a series of an almost long-take animated film; present and past gladly trade places in front of our eyes, and the neat character design now looks inviting and strange (as a pair of pineapples). More about family bonding than about immigration per se, the Portuguese 'The Garbage Man' is a bittersweet offering on loss and continuity; and a successful one.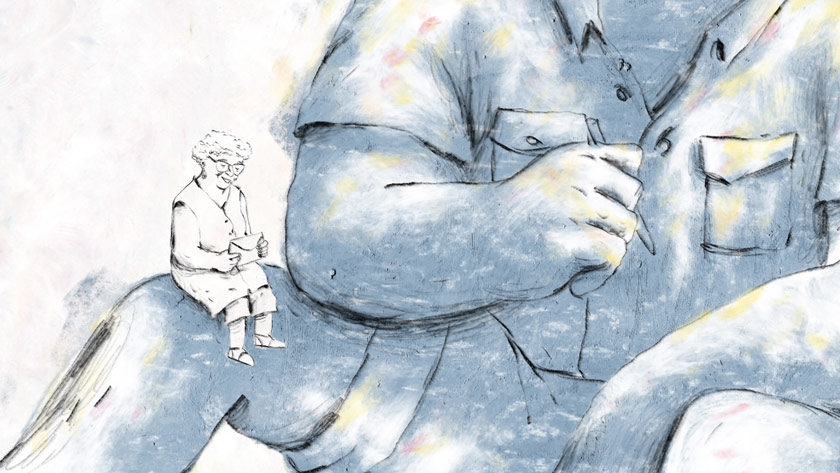 4. The Debutante, Lizzy Hobbs
Synopsis: A spirited young woman persuades a hyena from London Zoo to take her place at a dinner dance held in her honour. Their plan requires a surprising amount of artistry and violence. Based on a story by artist Leonora Carrington.

ZF: Fauvism, wild animals, and thick painterly strokes convey the message of a radical response to a stifling convention. Not afraid to have her main character less than agreeable, the UK animation filmmaker presents our untamed nature in full view -and gets a horrifyingly engaged audience response as its outcome.
3. Steakhouse, Špela Čadež
Synopsis: The steak has been marinating for a few days now. The pan is heated. Franc's stomach is rumbling. But Liza's co-workers surprise her with a birthday party. Will she be home on time?
ZF: Dysfunctional relationships tend to be hazy, and this is exactly the characteristic that Slovenian Špela Čadež (Nighthawk, Boles) puts in full front in her latest, multiplane film. A woman who needs to be a great professional and partner, and a steak who becomes the catalyst in an already dead but still toxic relationship; all of these are told economically, intensely, and with a visual hand that leaves nothing to chance.
2. Ice Merchants, João Gonzalez
Synopsis: Every day, a father and his son jump with a parachute from their vertiginous cold house, attached to a cliff, to go to the village on the ground, far away where they sell the ice they produce daily.

ZF: Family and environment are here two tested poles in the limited color palette and edgy film of the Portuguese João Gonzalez. Weightlessness and the ability (or the risk) to fly above your expectations -and still be together- shines in a film that utilizes both its close-ups and wide shots, revealing nature in distress. An almost visceral family film.
1. My Year of Dicks,  Sara Gunnarsdóttir
Synopsis: Pam tries very hard to lose her virginity and always searches for "the one". She's not alone, her best friends are with her.
ZF: Hilarious, steamy, and at the same time warm coming-of-age story in as many different chapters as aesthetics (rotoscope, anime, grotesque design) are used. This is a film from Icelandic director Sara Gunnarsdóttir that both captures your teenage soul and puts you back in a time when things were still messy as they are now. A perfectly told animation film.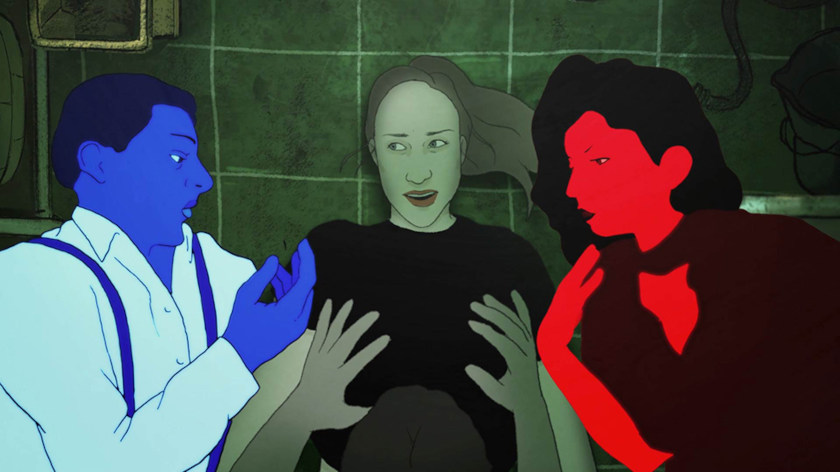 The 95th Academy Award nominations will be announced on 24 January 2023. The ceremony will take place on 12 March 2023.
Vassilis Kroustallis
SIGN UP: Want to read more free articles like this? Sign up for Our Newsletter