Peter Lord Presents the Emile Awards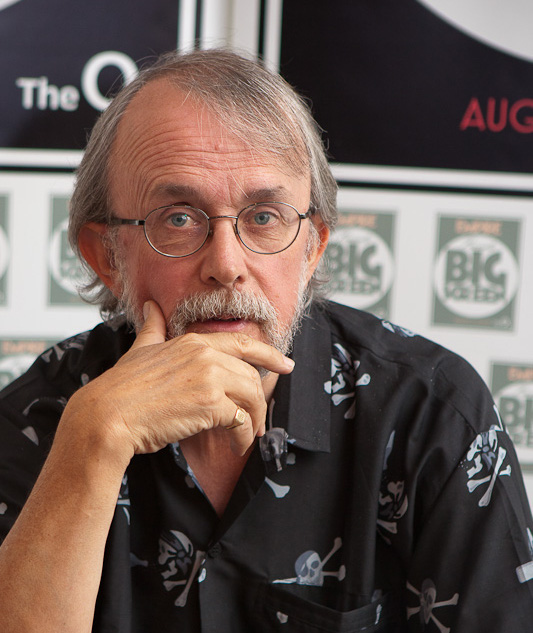 The newly founded institution of European Animation Awards is a unique opportunity for European animators to unite and celebrate the art of European animation.
It has already set its first award date: 8 December 2017 (Nouveau Siècle,  Lille, France).
Taking its name from both French animation artists Émile Reynaud and Émile Cohl, the awards tend to celebrate the creativity and energy of a sector which counts multiple and undeniable successes.
The awards will be voted by the EAA members, representing a large vision of European professionals.

Its first president, Peter Lord, invites all creative animation personnel in Europe to join the EAA and support the pan-European (40 countries involved) effort.
The competition categories have also been announced:
EMILE AWARDS CATEGORIES
Best Student Film
Best Commissioned Film,
Best Animated Short Film
Best Background and Character design in a short film production
Best TV/Broadcast Production (Director)
Best Background and character design in a TV/Broadcast Production
Best Character Animation in a TV/Broadcast Production
Best Writing in a TV/Broadcast Production
Best Storyboard in a TV/Broadcast Production
Best Soundtrack in a TV/Broadcast Production
Best TV/Feature Film (Director)
Best Background and Character design in a Feature Production
Best Character Animation in a Feature Production
Best Writing in a Feature Production
Best Storyboard in a Feature Production
Best Soundtrack in a Feature Production
And here's another teaser by Mickaël Royer (prod. Avril Film), set to the music of Triplets of Belleville (Benoît Charest)
Read More About: