The Red Turtle, My Life as a Zucchini, Blind Vaysha Get Annie Noms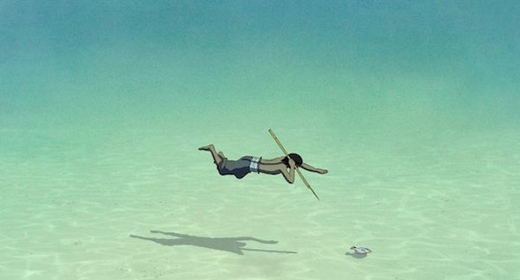 The International Animated Film Society, ASIFA-Hollywood, announced nominations today for its 44th Annual Annie Awards recognizing the year's best in the field of animation (created  in 1972 by veteran voice talent June Foray).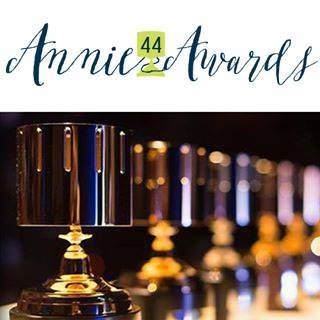 The European and independent animation nominations were mostly expressed in the newest,  Best Feature-Independent category,  spotlighting features with a much smaller distribution footprint than major studio releases.
They include: Long Way North (Sacrebleu Productions, Maybe Movies, Norlum Studios, France 3 Cinéma and 2 Minutes), Miss Hokusai (Production I.G.), My Life As A Zucchini (Rita Productions, Blue Spirit Productions, Gebeka Films, KNM), The Red Turtle (Studio Ghibli, Wild Bunch, Why Not Productions) and Your Name (CoMix Wave Films).
Dudok de Wit also gets an Annie nomination for directing in The Red Turtle, while the film itself amassed 3 further nominations for writing (Dudok de Wit -Pascale Ferran) visual effects (Mouloud Oussid)  and music (Laurent Perez del Mar), a total of 5 Annie noms.
The Swiss/ French stop-motion feature My Life as a Zucchini also got 2 further nominations in the directing category (Claude Barras), and writing (Céline Sciamma).
The Best Animated Feature category is dominated by US studio films:
Finding Dory - Pixar Animation Studios
Kubo and the Two Strings - LAIKA
Kung Fu Panda 3 - DreamWorks Animation
Moana - Walt Disney Animation Studios
Zootopia - Walt Disney Animation Studios
In the Best Animated Short Subject category, both Theo Ushev's intriguing fairytale of past and present Blind Vaysha and the exquisitely daring Deer Flower by Kangmin Kim (read our review) are included.
The full nominees:
Blind Vaysha - National Film Board of Canada
Deer Flower - Studio ZAZAC
Path Title Sequence - Acme Filmworks
Pearl - Google Spotlight Stories/Evil Eye Pictures
Piper - Pixar Animation Studios
Ireland's Cartoon Saloon (responsible for The Secret of Kells, Song of the Sea) got three Annie nominations with the TV pre-school show,  Puffin Rock - The First Snow - Episode: 59 - (co-producers Dog Ears, Penguin Random House).
The show is nominated for Best Pre-school animation for children, production design (Lily Bernard) and writing for an animated TV production (Davey Moore). In the same category, the other Irish studio Brown Bag also competes with The Stinky & Dirty Show - Episode: Squeak  (co-production with Amazon Studios).
Andreas Feix's 3D Citipati competes in the Best Student Film category. 
The 5 nominees:

Citipati - Filmakademie Baden-Wuerttemberg
FISHWITCH - Adrienne Dowling
The Abyss - Liying Huang
The Wrong End of the Stick - Terri Matthews
Twiddly Things - Adara Todd
Three Winsor McCay recipients have been selected by the ASIFA-Hollywood Board of Directors – legendary animator Dale Baer; independent animation champion Caroline Leaf; and influential anime director Mamoru Oshii, for their career contributions to the art form.
The Ub Iwerks Award will go to Google Spotlight's Virtual Reality Platform for technical advancement; Life, Animated, a documentary about animation's effect on one young autistic man's journey will receive this year's Special Achievement Award.
The June Foray Award will be given to Bill & Sue Kroyer for their career-long benevolent, public-spirited influence within the animation community. Certificate of Merit awards will be presented to Leslie Ezeh, ASIFA-Hollywood volunteer coordinator and Gary Perkovac, ASIFA-Hollywood's office manager.
The winners will be announced at a black tie ceremony on Saturday, February 4, 2017 at UCLA's Royce Hall. Go the official page for a complete list of nominations.
Read More About: