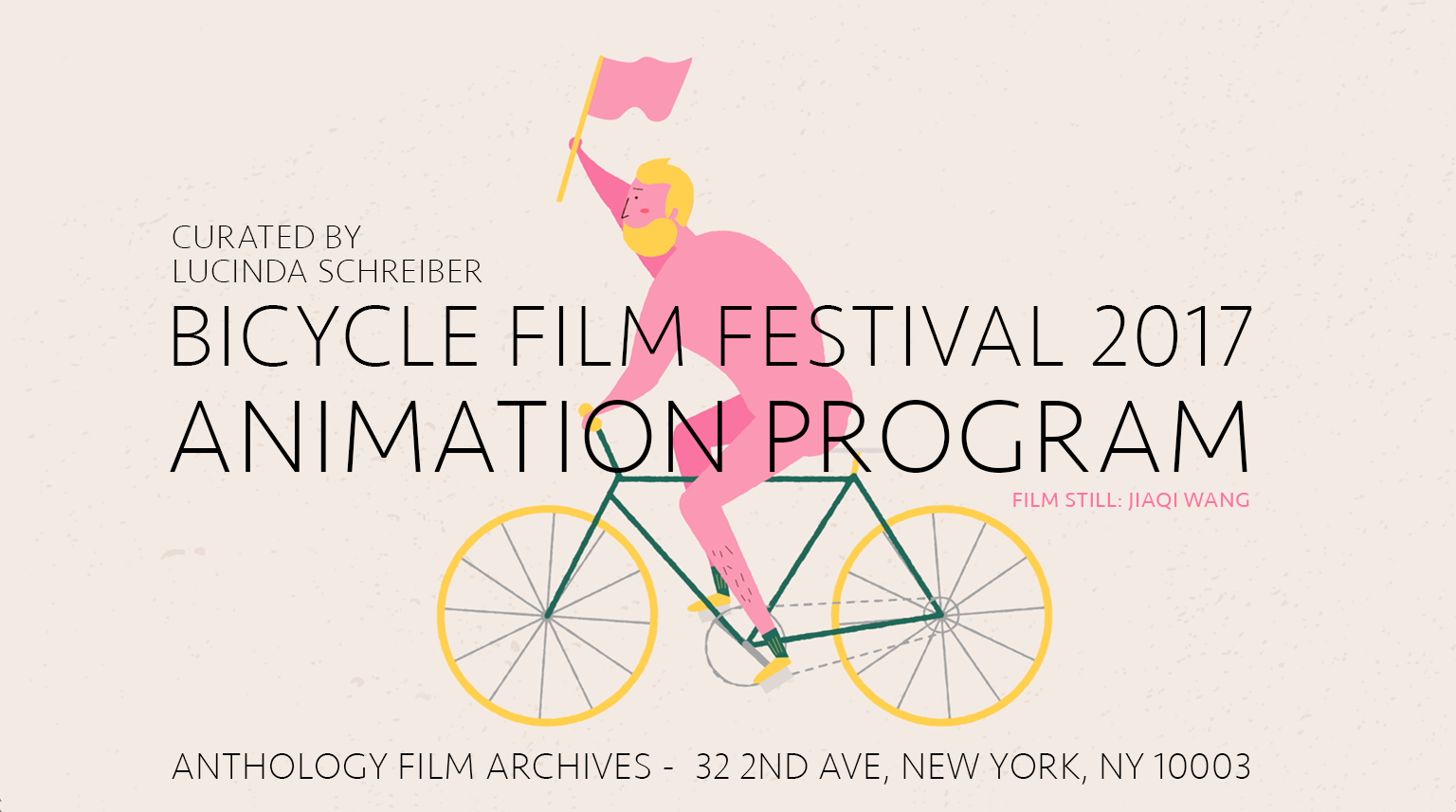 Around New York, Saturday 24 June? Go and see the animation bicycle programme curated by Lucinda Schreiber.
 Bicycle Film Festival in New York screens a carefully selected animation programme on bicycle, Saturday June 24th (5pm, Anthology Film Archives
32 2nd Ave, New York)
 Film programmer Lucinda Schreiber describes it as a  whole program of carefully selected, funny, thrilling, poignant and occasionally gut wrenchingly sad animated films; all about bicycles!
We spotted out Sander Joon's Velodrool in the trailer below:
Here's the link to tikets and other trailers