News
Crulic: The Path to Beyond competes for the LUX Prize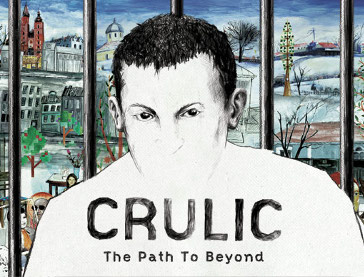 Crulic: The Path to Beyond [review] tells the true story of a 33 year-old Romanian Claudiu Crulic, detained on a Kracow prison, who starts a prolonged hunger strike.
This film by Anca Damian recently won the Cristal d' Annecy, France for best animted feature film, and now competes for the prestigious LUX prize.
LUX Prize was established in 2007, and is awarded annually by the Members of the European Parliament. It pursues two main objectives: spotlighting the public debate on the European Union (EU) project and values and supporting circulation of European film-productions within the Union.
Crulic was one of the 10 feature films initially selected, out of which the final 3 nominees will be announced on 24 July at Rome.
The three films will be screened as special events at the Venice Film Festival (29/08-9/09), and in all the 27 Member States of the European Union from 15 October to 20 November.
The LUX Prize 2012 will be officially awarded on 21 November 2012 during a sitting of the European Parliament in Strasbourg in presence of the film-makers.
Crulic has also secured a theatrical release in France ,  opening in 12 December 2012
Read More About: