News
Dreams About Stray Cats: UK Premiere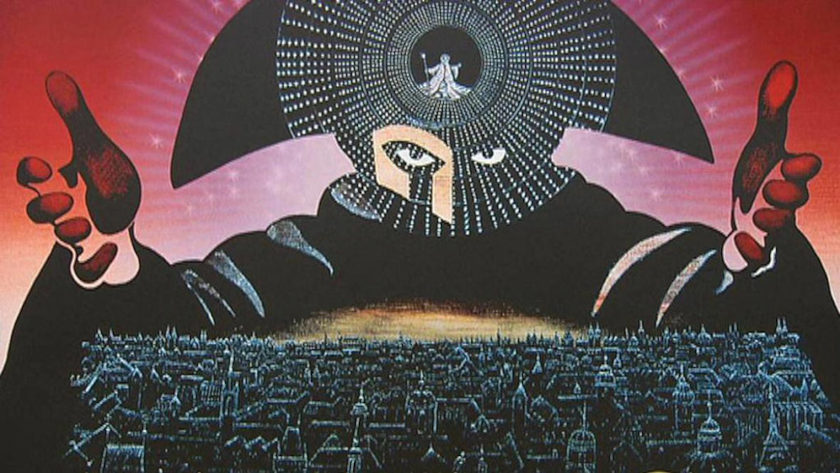 A curious black cat, which first appeared in Peter Sís's book 'The Three Golden Keys' edited by Jacqueline Kennedy Onassis, serves as the well-animated narrator of the life of award winning artist, illustrator and filmaker, Peter Sís.
In charming animated sequences his books including 'The Wall: Growing Up Behind the Iron Curtain', come to life retelling Sís´s Odyssey from Prague via his studies at London´s Royal College of Art to forced emigration to the United States.
Combining extensive family archives, animation and testimonies by Milos Forman and Madeleine Allbright, among others, the film traces the highly successful career of a talented and multifaceted artist who has written over forty books for children, illustrated a further sixty, designed mosaics for the New York subway, giant tapestries featuring Václav Havel and Martin Luther King, and murals in Harlem. This is a multilayered biography in which director David Sís sensitively maps his older brother's inner world,and his struggle for the individual's freedom of artistic expression and the right to their own fantasy.
Watch the Dreams About Stray Cats trailer
Peter Sís is an internationally acclaimed illustrator, author and filmmaker. He was born in Brno, Czechoslovakia, and attended the Academy of Applied Arts in Prague and the Royal College of Art in London. Peter is a seven-time winner of The New York Times Book Review Best Illustrated Book of the Year, a two-time Boston Globe-Horn Book Award Honouree, and has won the Society of Illustrators Gold Medal twice.  Sís's films have won the West Berlin Film Festival's Golden Bear Award, the Grand Prix Toronto and the Cine Golden Eagle Award. He collaborated with Bob Dylan on "You Got to Serve Somebody" (1983). A selection of his films are held in the permanent collection of New York's Museum of Modern Art.
David Sís (1962) is a graduate of the Department of Directing at the Film and TV School of Academy of Performing Arts in Prague (FAMU) in Prague, the son of director Vladimír Sís, and the brother of artist Peter Sís. He's experienced in documentary filmmaking, feature-length films, TV series, made-for-TV programmes, and live television broadcasts and concerts. He is the author and screenwriter of popular TV series such as On the Road, Embarrassments, Pandurango, and Family Secrets. His graduate film Hat-Trick about a football match during the Nazi occupation won an award at the International Film Festival in Kobe, Japan while his experimental film Maltchik has received awards at festivals in Tel Aviv and Poitiers, France.
This is the UK premiere of the animated documentary, followed by Q&A with David Sís (in person) and Peter Sís (via Zoom from New York).
Screening Event: THU 21 APR 2022 19:00 Czech Embassy Cinema, London
SIGN UP: Want to read more free articles like this? Sign up for Our Newsletter