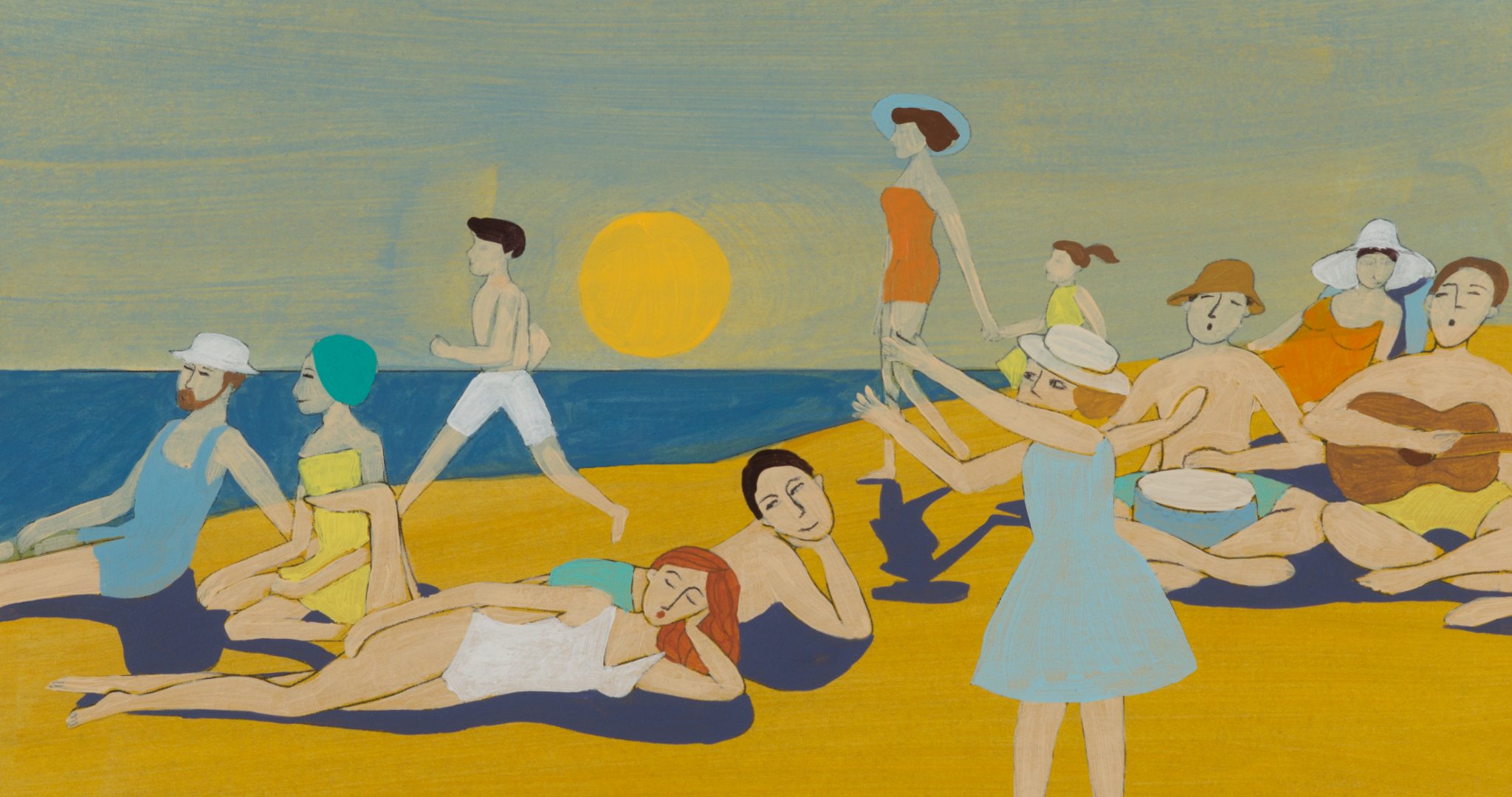 New work by the acclaimed Slovak animation director Ivana Šebestová premieres 6 Sep 2017.
The two-time winner of the Slovak National Film Award Slnko v sieti for her Four (2007) and Snow (2013) projects,, Ivana Šebestová is introducing her latest short animated film Yellow (Žltá) at the grand opening of the travelling film festival called Projekt 100 (6 Sep 2017).
Yellow is the story of an opera singer and many of us.  Yellow is the color of sun, and evokes the sensation of its warmth tempting us to surrender and enjoy.
Ivana Šebestová: Yellow is a movie about freedom and the joy of living, but also about the fear that stops us from enjoying them. The main character has withdrawn into her own, neatly structured world whose boundaries make her feel safe. Fortunately, her longing for freedom is much stronger than her fear of the unknown.
Šebestová has a knack for presenting strong female characters, even in suffering, and presenting them with the most vibrant colors and palette.
 The script for this seven-minute animated film was written in cooperation with Katarína Moláková, while film producers are Katarína Kerekesová and Ivana Laučíková.
Over 3000 frames were animated hand-drawn (2D computer animation), were printed out and colored by hand the director. Šebestová applied thin layers of the background color on each picture, comprising a total animation effect.


I needed to elaborate every detail, just like in a coloring book.
Besides Michal Novinski's compositions, Yellow also includes an aria by Geminiano Giacomelli (sung by Katarína Kurucová, and played by composer and pianist Vlado Šarišský).


CREDITS
Title: Žltá (Yellow)
Running Time: 6'45''
Director: Ivana Šebestová
Script: Ivana Šebestová, Katarína Moláková
Music: Michal Novinski
Sound: Tobiáš Potočný
Production: Fool Moon and Feel Me Film
The short-animated movie Žltá (Yellow) is co-produced by Fool Moon and Feel Me Film with the support of the Slovak Audiovisual Fund. It will have its premiere 6th September 2017 at the Projekt 100 Film Festival organized by the Association of Slovak Film Clubs at at Lumière Cinema, along with an exhibition of Ivana Šebestová's original drawings for the film.