News
Luce Grosjean to Festivals: Stop Inviting Problematic Directors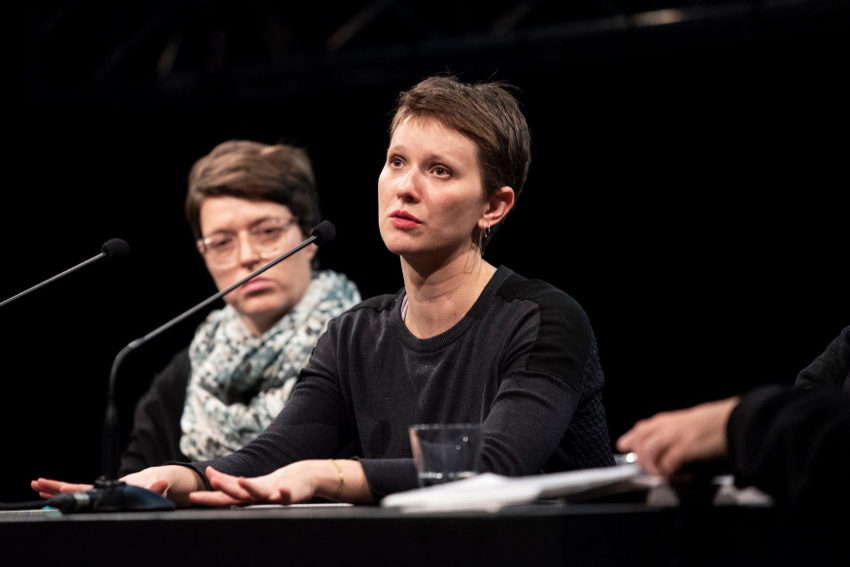 Luce Grosjean, head of MIYU Distribution is known in the independent animation world for the pickups of of both successful and quality-minded animation shorts, like  Negative Space, Garden Party, Bloeistraat 11, Egg and I'm Going Out for Cigarettes.
In her introductory statement to the 16th Animateka presentation, Grosjean highlighted festival politics and the much-needed effort to isolate toxic elements. As she herself stated:
"Some ideas that were shared during last few days for making festivals and more generally animation industry safer places. It is not rules that you should have, but you can think about how radical you want to be, the reasons that you want to react:
Stop selecting films of problematic directors
Stop inviting them
 If it is during your festival that you are learning that one of your guests is problematic: let your staff knows, specially the women, because they are the ones who have to be nice with your guests so the most exposed ones.
Speak with them because they may even don't know they are problematic, specially if you are a male festival director, your voice will be more listen then ours… Don't let only women dealing with these questions.
Let other programmers know, we know you are speaking to each other.
Please, believe women, no women want to be considered as victims or named someone for revenge 
Make talks about feminism and other social issues when they are the most people attending the festival, in the beginning of it so people can share their thoughts during all the festival.
If you are asking women to speak about feminism, ask men to share their thoughts about ways they are benefiting from being a man. We should have equal time to speak about our work then men, our jobs are not being women."
Find the full video of her speech during the 16th Animateka Festival:
And a full transcription of her talk in her Facebook page
The 16th Animateka festival took place 2-8 December 2019. Here is the list of the awards.


SIGN UP: Want to read more free articles like this? Sign up for Our Newsletter
Read More About: