News
MIYU Gallery: Marie Larrivé Edens Exhibition, 19-23 Feb 2020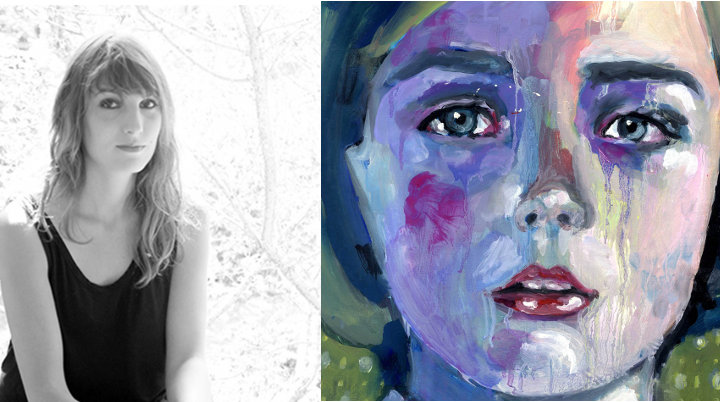 Miyu Gallery will present the work of French animation artist and painter Marie Larrivé (b. 1988) in the exhibition Eden (19-23 Feb 2020). Marie Larrivé graduated from ENSAD Paris, and she is a painter and animaion director. Her film La Chasse aux toiles, produced for the Museum of Hunting and Nature, was exhibited at the Palais de Tokyo in 2017 as part of the exhibition "Appareiller". Her video Proxima B won the Audience at the Sciences Po Prize for Contemporary Art.
The exhibition will show her paintings produced since 2014, as well as her last short film, Proxima B (2017, Eddy production).
Eden Exhibition Schedule 
Opening on February 18th, 6:30pm: Screening-meeting with the artist
February 22th & 23th, 4pm
• Saba, videoclip for Sabrina et Samantha, co-realized with Lucas Malbrun, (Eddy production, 2018)
• Proxima B (Eddy production, 2017)
• TroPiCooL, clip for GaBLé, co-realized with Lucas Malbrun, (Ici, d'ailleurs productions, 2016)
• Never Smile, clip pour Marietta, co-realized with Morgane Lepéchon (Ikki Films & Born Bad Records, 2015)
• The Living Dead, clip for Laetitia Sheriff (Yotanka & 6/11 Film, 2014)
• La Chasse aux toiles (Vivement Lundi, 6/11 Films & Musée de la Chasse et de la Nature, 2013)
About the Miyu gallery
Created in 2018, the Miyu Gallery is the first European gallery entirely dedicated animation cinema authors. Contemporary and international, she values the plastic work of its artists.
The creation of animated films generates many images : paintings, storyboards, sketches and research, animation sheets, sets, up to the final images of the film. It is this graphic creation, as well as the personal work of the artists, that is honored.
The  Eden exhibition takes place in Miyu Gallery, 13 rue de l'Echiquier - 75010 Paris - France, 19-23 February 2020.
SIGN UP: Want to read more free articles like this? Sign up for Our Newsletter
Read More About: