Pitching
Animation Production Day, 28-29/4/16, Stuttgart: Call for Submissions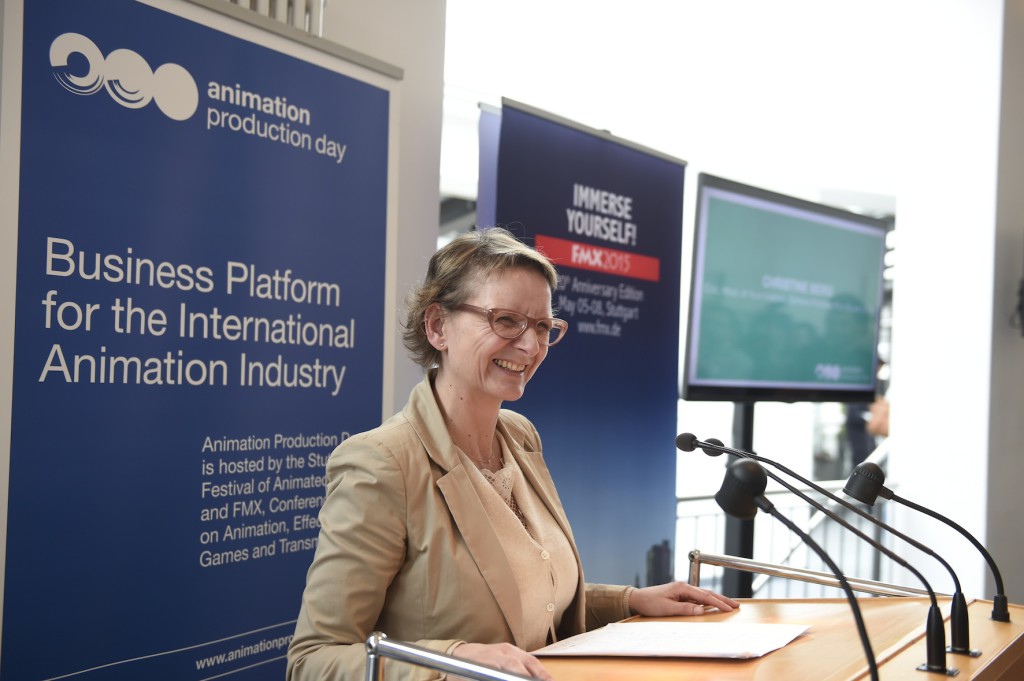 Animation Production Day (APD) is a business platform for the international animation industry.
It takes place as part of the 23rd Stuttgart Festival of Animated Film (ITFS) 2016 and the FMX 2016, Conference on Animation, Effects, Games and Transmedia.
The 10th edition of Animation Production Day (APD) will take place 28-29 April 2016. Representatives of the German and international animation industry will meet with Germany's foremost players in animation co-production and financing, to exchange new ideas and formats.
Projects from film, TV, games, and transmedia are selected to participate in the Animation Production Day. Last year circa 120 participants from 12 countries explored 37 pre-selected animation projects.
 A llarge number of APD participants successfully find production and financing partners by taking part in the event; nearly one third of participants from recent editions have seen their projects produced.
 In 2015, the event hosted a special series dedicated to producers and contractors who, instead of showcasing a specific project, were present to network and search for co-production possibilities or to offer special skills and services to potential projects.
 Titled "Producers for Co-Production", this series will again be hosted at the 2016 APD programme with further improvements, including a stronger presence from the gaming industry.
Fees: 
Producers presenting a selected project (APD Complete Programme)
1st Company Representative: EUR 700.00 (incl. 7% VAT) per person
2nd Company Representative: EUR 600.00 (incl. 7% VAT) per person
Early bird rate (submissions before 29 January 2016): EUR 600.00 (incl. 7% VAT)
Fees cover Stuttgart fest accreditation, but no travel costs/accommodation.
Producers without Project (APD Co-Producers Programme)
Participation fee: EUR 350.00 (incl. 7 % VAT) per person
Early bird rate (registrations before 29 January 2016): EUR 300.00 (incl. 7% VAT) per person
Deadline for project submission: 22 February.
View the complete regulations and fill in the application form (project submission). 
Here's a look at the 2015 APD:
Read More About: