Pitching
Animation Production Day, Stuttgart, 7-8 May 2015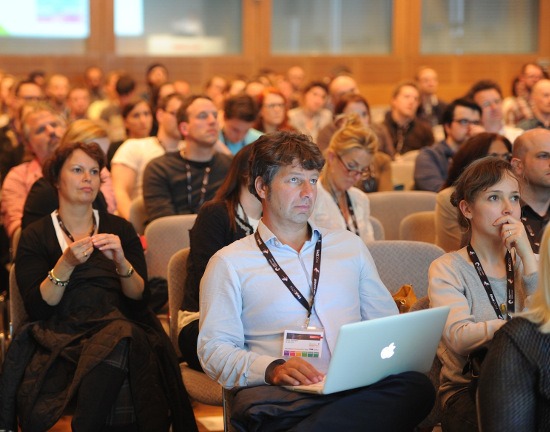 Animation Production Day (APD), the business platform for the international animation industry organized by the ITFS  and FMX, Conference on Animation, Effects, Games and Transmedia,  is taking place this year in Stuttgart's L-Bank on 7 and 8 May with an expanded programme.
© Animation Production Day, Reiner Pfisterer, April 2014
"Producers Meet Producers" is the new section of this networking event in which German and international producers, animation studios and – for the first time – service companies, all in a position to join projects as co-financiers, negotiate cooperations in a one-to-one-meeting (76 producers have signed up for it).
The inspiration for the new section arose from conversations with various industry members, such as Jan Bonath (Head of Animation at the German Producers' Alliance), while companies in the Animation Media Cluster Region Stuttgart – including Pixomondo, M.A.R.K. 13 and Mackevision – are key partners in the realisation of complex animation productions worldwide.
Andreas Hykade, Program Consultant FMX and Senior Lecturer for Animation at the Filmakademie Baden-Wuerttemberg, is on board to help recruit local artists and  University graduates to cooperate with industry professionals.
In its 2015 edition, Animation Production Day, cooperates with the European pitching forum CARTOON.
Up to three of the presented series projects can qualify directly for a participation on Cartoon Forum (September 15-18, 2015, Toulouse).
 
Dittmar Lumpp, Managing Director Organisation/Finances of ITFS organizer Film- und Medienfestival gGmbH (FMF) believes that "this two-stage model accelerates the often tedious search for the appropriate production, broadcasting and distributing partners".
The number of participants in APD has been continually growing in recent years. In 2015, nine feature film projects and 13 series as well as three games/apps and 13 crossmedia or transmedia projects have been selected – a total of 16 German projects as well as projects from Denmark, Finland, Sweden, Spain, France, Belgium, Croatia, Poland, the UK and Egypt.
"Enable!" is both the title and motto of this year's APD conference (hosted by Lilian Klages). The first section will use case studies to demonstrate how successful new content can be developed and realised today with speakers Dr Helmut W Pesch (Head of Content Development, Bastei Lübbe AG), Axel von Maydell (CEO, Morgen Studios), Steffen Kottkamp (Creative Director, MackMedia, Europa-Park Media Company) and Christian Fonnesbech (CEO/Creative Director, Investigate North).
In the conference's second part, the "Content Briefing Session" (hosted by Christophe Erbès), representatives from German and international broadcasters and distributors will outline their programme requirements and present their assessment of industry developments. Contributing will be Gabriele Holzner (Head of Family, Children and Lifestyle Programming, Hessischer Rundfunk (HR)), Wiebke Hoefer (Senior Director of Sales, DHX Media), Katharina Pietzsch (Director, ZDFE.junior) and Jo Daris (Head of Operations, m4e).
The third section, "Who Killed Bambi? – Journalism and Animation in Germany" (hosted by Ulrich Höcherl, editor-in-chief of Blickpunkt:Film) will look at the German animation market. Producers and journalists will discuss the quantity and quality of German animation productions and their resonance with the general public. Gabriele Walther (CEO, Caligari Film) will deliver the keynote address and then panel members will be Dr Rolf Giesen (film academic/journalist from Die Welt), Daniel Kothenschulte (journalist, Frankfurter Rundschau), Tony Loeser (CEO/Producer, MotionWorks), Andreas Platthaus (journalist, Frankfurter Allgemeine Zeitung) and Julia Weber (Head of Theatrical Sales & Acquisitions, Global Screen).
 APD is hosted by the Stuttgart Festival of Animated Film (ITFS) and FMX, Conference on Animation, Effects, Games and Transmedia. Financial support for APD's expansion derives from additional funding awarded by the German Federal Film Board (FFA) and the Medien- und Filmgesellschaft Baden-Wuerttemberg (MFG).
Review the full programme of ITFS Animation Production Day  here.
Have a look at the 2014 Animation Production Day: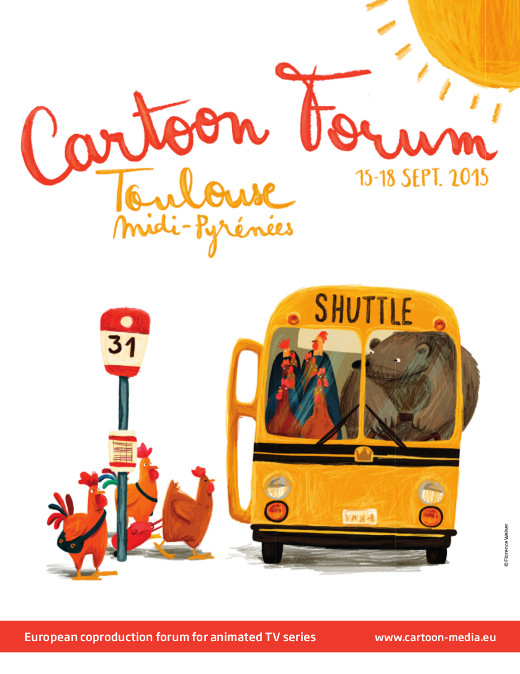 Read More About: