Pitching
Registration: CARTOON Forum 2018
Created in 1990 with the support of the MEDIA Programme, Cartoon Forum (10-13 September 2018, Toulouse) is a unique event focusing on pitching sessions of pre-selected TV projects, where animation producers can find cross-border partners and speed up financial arrangements.
It allows co-productions to be finalised, pre-buys agreed, negotiation of distribution agreements, options discussed on every type of right, and licensing of secondary rights. Τhe pitching sessions are the core element of the Cartoon Forum; each project is presented in 30 minutes to all potential partners gathered in the same room.
A new category has been created: Short Pitch sessions, where several projects will be pitched in 10 minutes. Almost all European broadcasters and major media investment groups attend the Cartoon Forum each year to get a sneak preview of the latest animation projects for television and pick the future hits.
The registration for Cartoon Forum 2018 is now open for:
Producers (with or without project), directors, animation professionals
Investors, sales agents, distributors, broadcasters, new media representatives, gaming companies, TV, SACD authors, composers, etc.
The fee for all participants is 950 EUR (excl. VAT). Register online as a participant until 29 June 2018.
Statistics:
+950 sector professionals: the place to meet and network, +80 new TV projects to discover: the list of selected projects will be online mid-June
Since 1990: 734 series found financing, representing a total budget of 2.5 billion EUR. On average, more than one project out of three presented at Cartoon Forum secures financing and enters into production.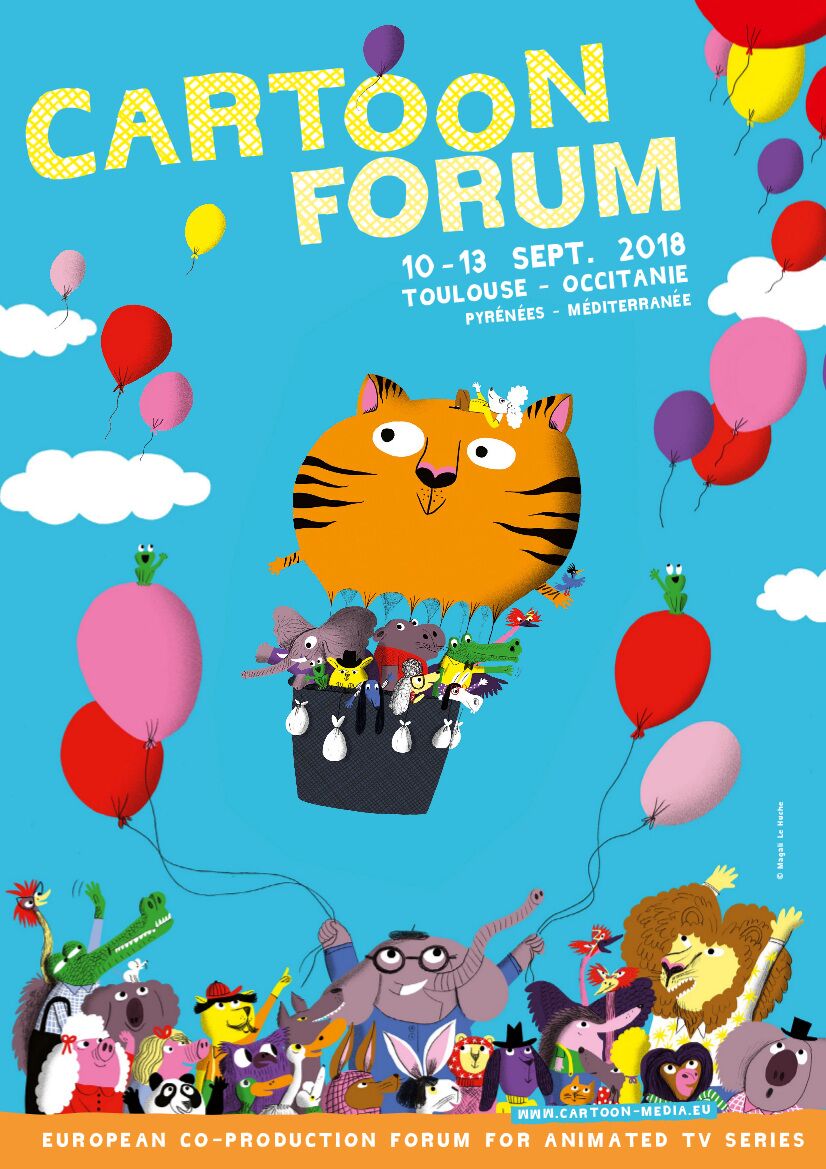 Sign Up: Stay updated on European and Independent Animation News. Subscribe to our Newsletter.
The 29th edition of CARTOON Forum will take place from 10 until 13 September 2018 in Toulouse (France).
Read More About: