Animation News: Joni Männistö, Grandma's Pond, Of Unwanted Things and People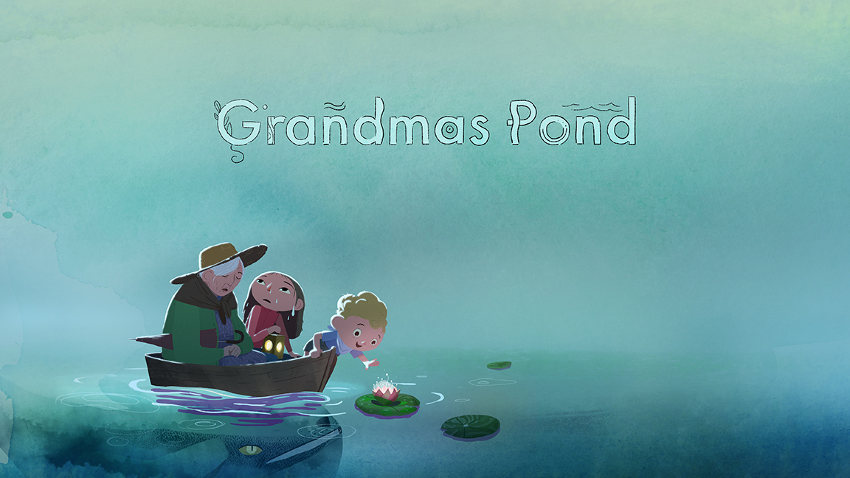 § Joni Männistö (Swarming) got a development support from Finnish Film Foundation (production Böhle Studios) for his next animated short Wrestlers. The film now is about to apply for Estonian Film Institute support.  
§ CEE Animation Forum pitched project Grandma's Pond by Friedrich Schäper and Anastasia Heinzl has now a conceptual trailer, and a partnership with Fabian&Fred and Laïdak Films.  Here's the trailer 
§ The international stop-motion co-production feature Of Unwanted Things and People has secured funding from Slovak Audiovisual Fund (production grant: 135,000 €) for director Ivana Laučíková and Artichoke Productions. The film based on a book by Czech author Arnošt Goldflam, and tells four stories of children in distress. Looks more haunting than Zucchini, and is directed by David Súkup (CZ), Ivana Laučíková (SK), Leon Vidmar (SI), and Agata Gorządek (PL). Respective producers include Martin Vandas (MAUR film, CZ), Juraj Krasnohorský (Artichoke, SK), Kolja Saksida (ZVVIKS, Sl) and Wojtek Leszczynski (WJT / Likaon, PL),.
§ All Polish animation directors:  To submit your film to the "New Polish Films 2020 Catalogue" the deadline is 5 Jan 2020. The catalogs present Polish full-length and short films of all types (plot, animation, documentary film) after the end of the shooting period and will be available as two PDF files at Berlinale. The presence of your film in PISF catalogs is a great opportunity to promote the title among potential co-producers, investors, festival selectors, sales agents and many other representatives of the film industry.
§ Here's the soundtrack recording (composer: Philipp E. Kümpel)  for the upcoming animation feature La Traversée - The Crossing  directed by Florence Miailhe.
SIGN UP: Want to read more free articles like this? Sign up for Our Newsletter
Read More About: