The Swallows of Kabul, I Lost My Body, Lumiere Win at Cartoon Tributes 2020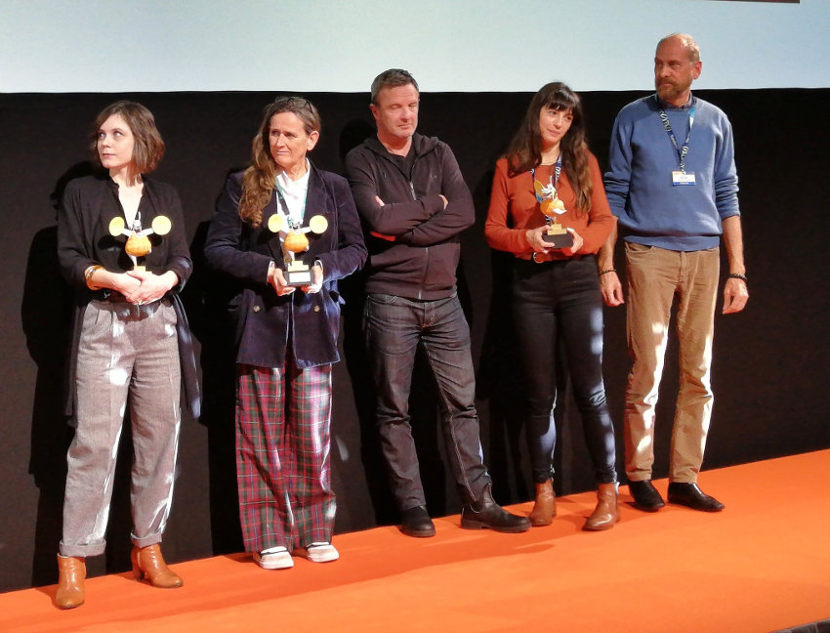 Created in 2001, Cartoon Tributes, the awards that recognise the work of European animation professionals are granted annually by Cartoon Movie (this year: 3-5 March, Bordeaux)
Announced on Thursday 5 March, the winners in each of the three categories -European Director, Distributor, and Producer of the Year- were voted by the participants at Cartoon Movie, the pitching and co-pro forum for animated feature films that ends today in the French city of Bordeaux.
Two of the three prizes went to France, and Belgium took the third one.
DIRECTOR OF THE YEAR: Zabou Breitman & Éléa Gobbé-Mévellec for "The Swallows of Kabul" (France).
This film is an adaptation of Yasmina Khadra's literary fiction set in a Taliban-occupied Kabul. Actress and director Breitman first animated feature, and Gobbé-Mévellec first feature film as a director was premiered in Cannes' Un Certain Regard in 2019, and awarded at the Annecy Film Festival the same year. Produced by Les Armateurs, the film is a coproduction between France, Luxembourg, Switzerland and Monaco.
The 2 other nominees:
Frank Mosvold & Atle Blakseth for "Ella Bella Bingo" (Norway)
Sergio Pablos for "Klaus" (Spain)
DISTRIBUTOR OF THE YEAR: Lumière (Belgium): Lumière Group started to work in 1996 in Bruges as an exhibitor. In 2003, they got into the distribution business in Benelux with a wide catalogue of European films such as "I Lost my Body", "Funan", "Phantom Boy" and "Joseph".
The other nominees:
Filmin (Spain)
Les Films du Préau (France)
Outsider Films (Portugal).
PRODUCER OF THE YEAR: Xilam Animation (France) / Auvergne-Rhône-Alpes Cinéma (France) for "I Lost my Body" by Jérémy Clapin.
Founded in 1999 by Marc du Pontavice, Xilam is a production company specialising in family-oriented, audiovisual and multimedia content.Auvergne-Rhône-Alpes Cinéma is the regional film fund for feature films in Auvergne-Rhône- Alpes. "Mia and the Migoo", "A Cat in Paris", "Phantom Boy", and "My Life as a Courgette" are some of the films recently supported by the fund.
Here's the video from the CARTOON Movie ceremony:
SIGN UP: Want to read more free articles like this? Sign up for Our Newsletter