CEE Animation Forum 2021: Industry Days, One Week Programme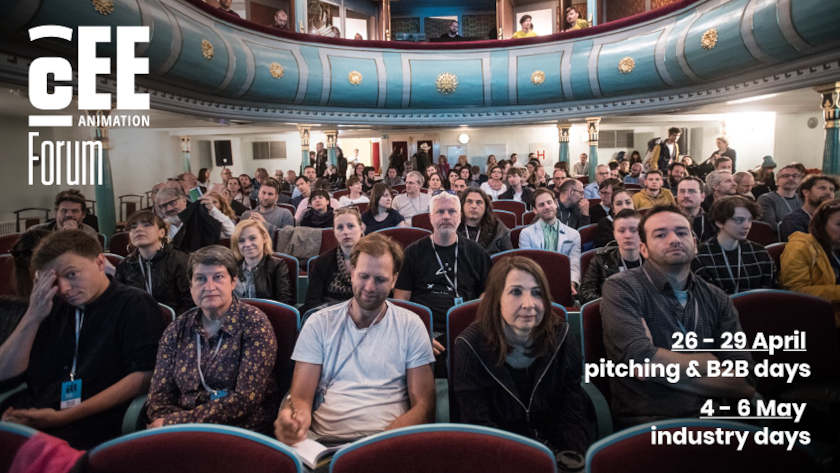 Check the one-week programme of the premier CEE Animation Forum 2021, to be taken place online.
The CEE Animation Forum, the international event aiming to support film professionals while helping them develop the pitch presentation of their animation projects in development, will kick off in two parts: The traditional pitching competition, newly expanded to 5 categories, will be held April 26 – 29, and the additional industry programme May 4 – 6.
The line-up of 40 animated projects features Student Academy Award- winning or shortlisted filmmakers but also debut works to be presented in the new category of student short films, Rising Stars. Additionally, the new Out of competition pitching session will showcase five winning animated projects in development from the regional partners' pitching events.
The pitching projects compete for various prizes in the total amount of over EUR 15,000 in cash and free scholarships or direct access to prestigious European events such as Cartoon Forum, Cartoon Movie, Cartoon Springboard, Cartoon 360 or Animation Production Days. To give filmmakers an opportunity to move forward with their projects as well as to enhance their artistic skills and approaches, two free scholarships for CEE Animation Workshop or Animation Sans Frontieres training programmes will be given, as well as a direct invitation to the residency at Ciclic Animation - Val de Loire. Animond is awarding EUR 2000 for one selected project and an offer for the project to be added to Animond investment portfolio. Selected projects will also receive full accreditations offered by Animarkt and Kids Kino Industry.
The industry days starting on May 4 will open with a presentation by Maria Silvia Gatta (European Commission), who will speak about the new programming scheme for the MEDIA sub-programme Creative Europe. The audience will discover more about the Eurimages support fund, followed by presentations (exclusive content) of two animated feature films in production, White Plastic Sky and Of Unwanted Things and People.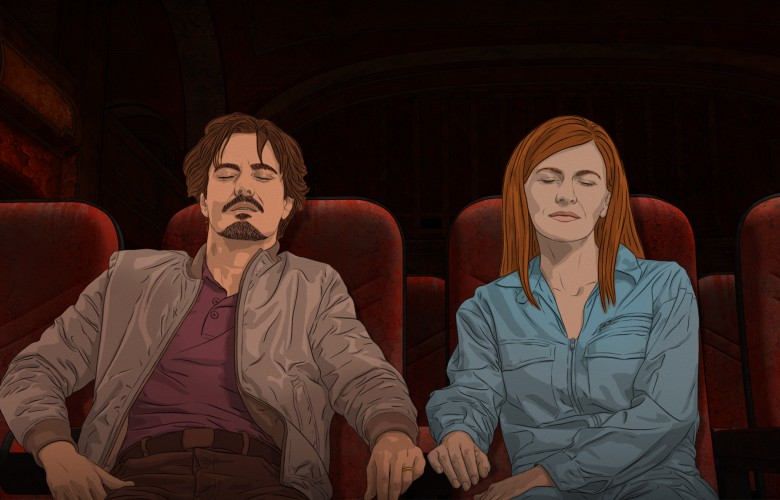 White Plastic Sky
The subsequent panel discussion with invited guests from Animond, Ciclic Animation, Re-act will focus on regional funding possibilities for animated projects. 
On Tuesday, May 5, the presentation of the new Audiovisual Media Services Directive and its implementation will be held. Only registered participants will have access to a keynote of Wendy Bernfeld, introducing VOD/OTT digital players who are buying and sometimes funding animated content production, focusing primarily on niche and mid players rather than the "Big 5". After her exclusive session, Wendy Bernfeld will host a panel discussion with eminent guest speakers from the world of streaming channels and digital distribution like Erick Opeka from Cinedigm Corp., Daniella Galegos from GLITCH, part of Tribes Media, Bruno Felix from Submarine, Frank Falcone from Guru Studios, Nathalie Bourdon from NFB and Jan Naszewski from New Europe Film Sales.
The last day will begin with a session dedicated to XR content, followed by the Eurimages feature talk on a long-awaited feature film, Even Mice Belong In Heaven.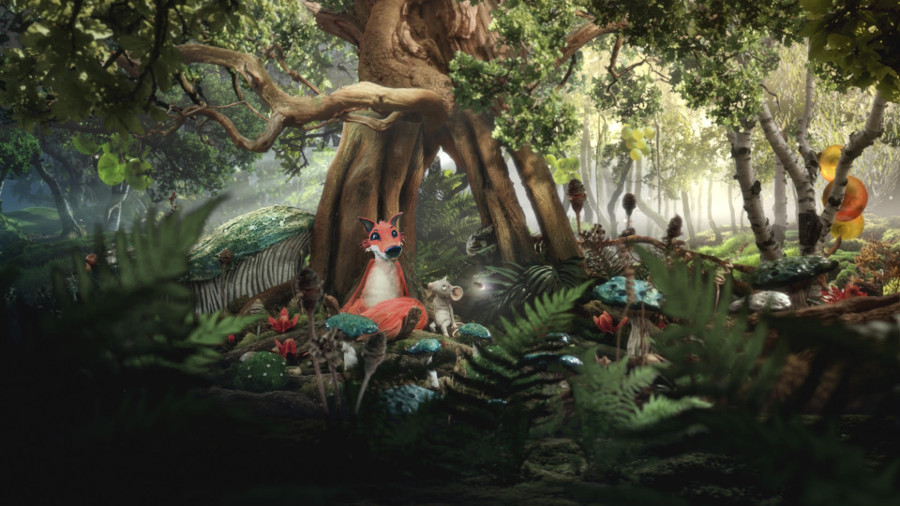 Seven young talented filmmakers from this years' CEE Animation Talents selection will have an in-depth talk with Igor Prassel, and accredited participants will have the possibility to watch all seven promising short films. A keenly awaited part of the programme is the award ceremony announcing the best animated projects from the ninth edition of the CEE Animation Forum 2021. The B2B programme will be closed by a joint session organized in collaboration with Animation Production Days. The registered industry professionals from both events will have the opportunity to meet and find new collaboration opportunities.
Part of the programme will be streamed live on the CEE Facebook page
SIGN UP: Want to read more free articles like this? Sign up for Our Newsletter
Read More About: