Report: CEE Animation Forum 2020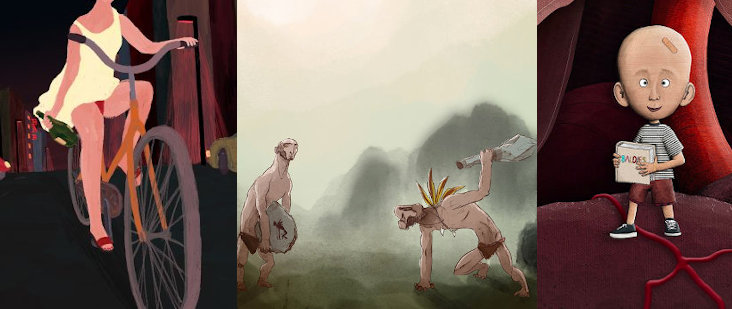 CEE Animation Forum has positioned itself as an indispensable pitching forum and animation industry event. One of its professed aims is to bridge the gap in animation production and distribution between Central Eastern European countries and the other European countries, and also to get projects that have the creative potential to stand and excel in such a collaboration.
It is a safe thing to say that both targets are on the right track. The projects that we watched during the (online version of) CEE Animation Forum 2020 are mature enough to walk this co-production road (even if some of them are at the early development stage); furthermore, the interest generated from the various stakeholders proves that by being persistent in your target as an industry event, there are ways to bring the different sides together.
Differences and inequalities in animation production and distribution won't simply disappear, of course; but CEE Animation Forum organizers seem to know that the only way to mitigate this handicap is to actually bring people together and discuss out in the open. Animation projects are not just a director's pet secrets magically revealed, and neither are the exclusive cultural pride of a single nation. They are multifaceted, varied, individuated (but still addressing an audience) versions of our cultural good -and the various proceedings of CEE Animation Forum show all these factors are being duly considered.
Here's our detailed project report -we indicate our own preferences by adding a Zippy Frames Choice mark.
CATEGORY SHORT FILMS IN DEVELOPMENT
27 - My Last Day at Home, p. Gabor Osvath, BODDAH (Hungary), d. Flora Anna Buda (Hungary) - Zippy Frames Choice
Alice turns 27 today, she still lives with her parents, being lost in her illusions. Through a trippy party on a rooftop and a drunk bike accident, she learns to take responsibility.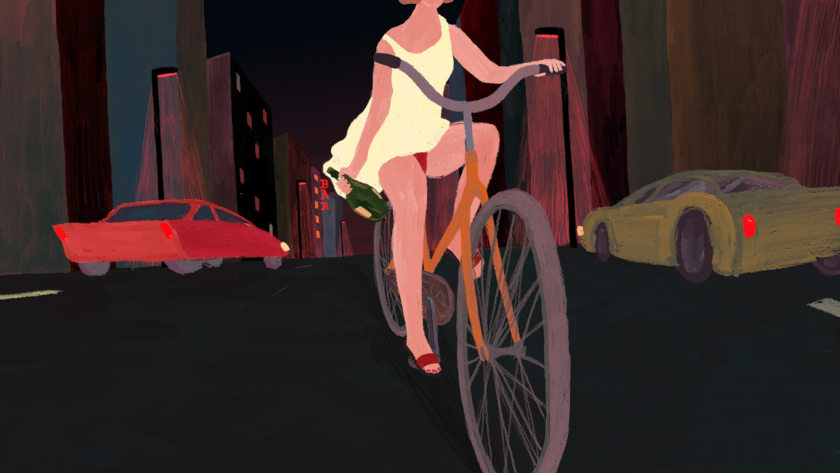 Zippy Frames Sneak Preview: Seems a more realistically-grounded work but equally dreamlike as her Entropia film. Here the fantasy part is adamantly equated with the sex fantasy part (in widescreen). With captivating coloring, the film has finished (October 2020) its animatic, and heads for production in the upcoming year.
Face Recognition / Näotuvastus, p. Kalev Tamm, Eesti Joonisfilm (Estonia), d. Martinus Klemet (Estonia)
Face Recognition failure - DeadbeatIgor-503 evades the cops detectors during a night of wild drinking.
Zippy Frames Sneak Preview: Inspired by the ever-present technology, Martinus Klemet (of Fatcula horror comedy) gets another satirical look on technology, making a hand-drawn, 7-minute film on the private which suddenly becomes public. Backed by the Estonian Film Institute and the Cultural Endowment of Estonia, the project (to be finished 2021) is now looking for distributors.
Hoodies and Sunglasses, p. Manon Messiant, Iliade et Films (France), d. Fabian Balogh (Hungary)
Creatures in hoodies (cloaks) and sunglasses living their daily life in a timeless, surrealistic environment.
Zippy Frames Sneak Preview: Medieval art as a 'cult' space and an unknown surrealistic world is the habitat of Hoodies and Sunglasses of Fabian Belogh, inspired by his own (non-medieval) acquaintances. Self-described as a fake documentary about an extraordinary cult, it builds on visuals to get gradually more immersive. Started as a Hoodies Chronicles fanzine, the project is currently at the development stage.
In Her Face / Pelo na Venta, p. Mario Patrocínio, BRO Cinema (Portugal), d. Margarida Madeira (Portugal)
The 19th-century portrait of my great- grandmother, a woman with facial hair, disappeared from the wall of my grandparents' house.
Zippy Frames Sneak Preview: Facial hair meets animation documentary, and a mystery element with In Her Face animation short project. Portuguese BRO Cinema co-produces with the French company Les Valseurs and both sign an intriguing family comedy drama, realized in 2D animation and wool puppets.
Just Between Us / Među nama, p. Masa Udovicic, Luma Film (Croatia), d. Petra Balekic (Croatia) - Zippy Frames Choice
On her first return to her hometown in 15 years, Ema is forced to deal with painful memories which made her leave in the first place.
Zippy Frames Sneak Preview: A realistic style of animation is applied to a difficult topic, while the project itself shifts narratively between the past abuse and the present father helplessness. With Andrea Martignoni also on board for the sound design, the film is now looking for distributors.
Love, Dad / Váš táta, p. Karolina Davidova, 13ka (Czech Republic), d. Diana Cam Van Nguyen (Czech Republic, Vietnam)
A short film about ties and gaps between a child and a parent. Through the film, Diana, the author rediscovers how the connection between herself and her dad fell silent. Dad used to write to her letters of love from prison. Now, 15 years later Diana answers them. She still blames him for the family's break-up but also tries to understand.
Zippy Frames Sneak Preview: Diana Cam Van Nguyen continues her animation documentary and collage route she started with Apart. She moves into a personal topic, mostly trying to understand (without being judgmental) a rocky relationship which hinges on the Vietnam's society mores as well. The FAMU co-produced graduation film will be ready spring 2021; and the play between 'collage animation' and live-action is always interesting.
The Garden of Heart / A szív kertje p. Balint Gelley, CUB Animation Ltd. (Hungary) d. Oliver Hegyi (Hungary) - Zippy Frames Choice.
A nervous painter-to-be has to overcome his own demons during the university entrance exam, which appear as pests in his imagined inner garden.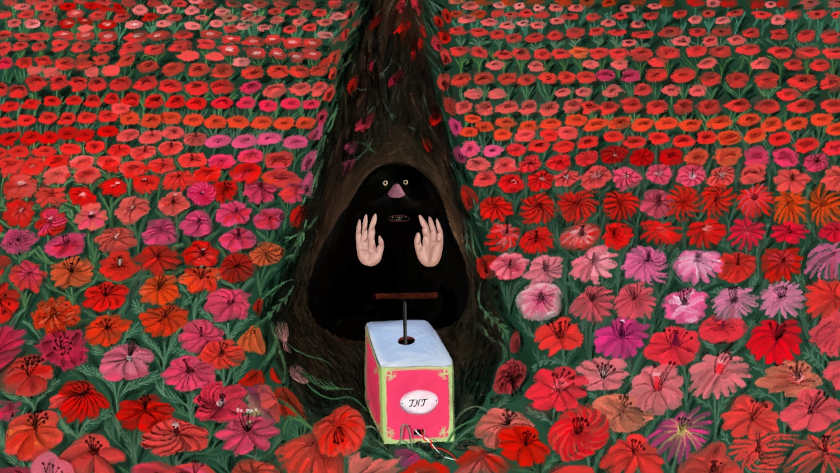 Zippy Frames Sneak Preview: A metaphor for personal failure anxiety ("ugly pests in a garden of flowers') with a strong narrative arc and captivating naif style visuals. Oliver Hegyi also writes the film's music. Film is to be finished in 2021, now looking for a minority co-producer.
The Pet Named Stress / Ljubimac zvan Stres p. Drasko Ivezic, Adriatic Animation (Croatia) d. Laura Martinovic (Croatia) - Zippy Frames Choice.
After three girls in the neighbourhood dismiss Greta, she becomes dreadful. On her way home, she finds a messy creature and adopts it. As Greta feels uneasy about the girls' denial, her new pet shows an aggressive nature and destroys everything in the house. Scared and defeated, Greta leaves the animal in the woods. But because of the guilt, she brings it back and names it Stress. She uses books on training and begins to tame it. Finally, they demonstrate tricks in the neighbourhood. Three girls approach Greta and Stress, wanting to become friends.
Zippy Frames Sneak Preview: This story aimed for children benefits from the anarchic storytelling vision of Adriatic Animation, here mediated by Laura Martinovic storytelling purpose of an awkward but still likable friend (and vivid colors). Aimed for children. Need co-production partners, broadcasters.
The Voice / La Voće p. Vessela Dantcheva, Compote Collective (Bulgaria) d. Ivan Bogdanov (Bulgaria) - Zippy Frames Choice.
A young mediocre singer wants to become a great opera star. His voice turns magical and ironically, this turns to be the beginning of his downfall.
Zippy Frames Sneak Preview: Vessela Dantcheva and Ivan Bogdanov are going comedic this time around with their animation opera piece, The Voice. The 12-minute film has finished its script, gets an inviting watercolor presence, and enlists Enrico Pantani on the visuals. The juxtaposition of Puccini's Turandot (Nessun Dorma) with a dogs' reaction seem like a fitting oddball animation moment. The project (to be completed mid-2020) seeks minority co-producers and international sales representation..
That Castle, dir. Kaoru Furuko (Japan) pr. Zuzana Jankovicova Slovakia
That Castle, a story based on a Slovak national folktale, is a story about the fear, anxiety and guilt that we all carry within us and with which we sometimes fight all our lives. It is a story about overcoming invincible obstacles that we build ourselves. It is a story about the inner strength of the individual and overcoming oneself. And, last but not least, it is a story about the power of humanity, faith and goodness, which is hidden in every spirit, no matter what is seen at the first glance.
Zippy Frames Sneak Preview: It has Slovak folk stories all over it, both from a third-person and a first-person perspective. Script development is in place, and they are evocative visuals to support the story. Looking for co-producers.
CATEGORY SERIES / TV SPECIALS IN DEVELOPMENT
A Little Pilot, p. Petr Babinec, Kouzelná animace (Czech Republic) d. Eliska Chytkova (Czech Republic) Length: 26 x 7'
After magical Rooster takes little pilot Pila and her Grandpa to secret adventurous journeys around the world, they have to find the way back home.
Zippy Frames Sneak Preview: A girl with ADHD gets herself a helmet from her grandfather to become a pilot in this action-packed (but still welcome) series project for pre-school kids. The project is about to finish the development stage (2 scripts done, working on 24 episodes); having a Slovak co-production on board, its creators look for other co-producers, broadcasters and sales agents.
Baldies / Plešouni, p. Jiri Sadek, COFILM (Czech Republic), scriptwriter: Eliska Podzimkova (Czech Republic) - Zippy Frames Choice
Being a bald kid with cancer is weird. Toby knows this, because every time his friends videochat with him, they look at him like he was a ghost. Today, he has to go to the hospital again. Length: 25' (TV special), 13 x 7'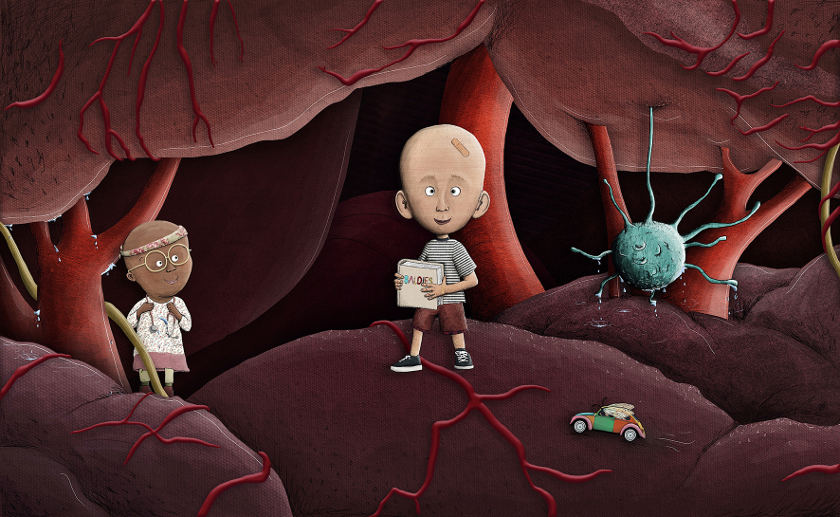 Zippy Frames Sneak Preview: Having won the Audience Award at CEE Animation Forum 2020, this is an interesting hybrid (animation and live-action) take on a taboo topic, with sweetly designed characters and enticing visuals. It is a pity that it was left out of the major awards. Developed both as a a TV series and a TV special, the project starts (October 2020) a national crowdfunding campaign, and looks for co-production animation studios and broadcasters.
Flying Kathy / Leteča Katka, p. Jure Vizjak, Invida (Slovenia), d. Jernej Zmitek (Slovenia)
For Katy and her friend Justin, adventures are never far away and neither is her otherwise grumpy aunt Cluckrissa, who used to be a secret spy. Length: 26 x 11'
Zippy Frames Sneak Preview: Slovenian Invida Sudio prepares a spy adventure that has familiar vibes from childhood adventures, and a rooftop setting to bring them back to reality. Armed with a development Fund from the Slovenian Film Center (and benefiting from CEE Animation Workshop participation), the project will further apply to national funds for their pilot episode. Seeks creative input and co-producers.
Frickin'Times, p. Irek Krett, xkopp creative (Germany), d. Irek Krett - Zippy Frames Choice
The series follows the misadventures of the unequal twins Zoe and Adam, who are separated by time and have to get along with each other. Length: 10 x 22'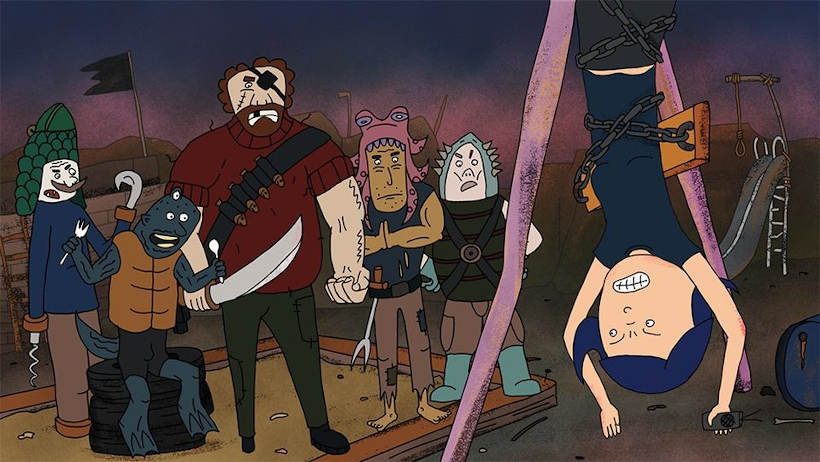 Zippy Frames Sneak Preview: Taking responsibility for your actions even when transported to an expressionistic (and inviting in its own way) sci-fi setting. The irresponsible Adam and the too careful Zoe need to find a way to clear this mess in 2D animation. Outlines for 10 episodes have now been written; the project now looks for co-production partners and broadcasters.
Lola and Betty / Život s Lolom, p. Drasko Ivezic, Adriatic Animation (Croatia), d. Hana Tintor (Croatia) - Zippy Frames Choice
Young woman, Betti, and her demanding, super-smart talking dog fight boredom by finding adventures in everyday moments. Length: 20 x 3'
Zippy Frames Sneak Preview: An odd couple (and a Special Mention at the CEE Animation Forum 2020), the project for young adults rests on its clearly defined character traits and its naughtily playful black-and-white, angular lines. Coming from an Instagram comic by Hana Tintor, the project now looks for co-producers.
Milkshake Bar / Pieno Baras, p. Agne Adomene, Art Shot (Lithuania), d. Urtė Oettinger (Lithuania) - Zippy Frames Choice
Animated stories about modern families and the challenges they experience nowadays - Length:13 x 11'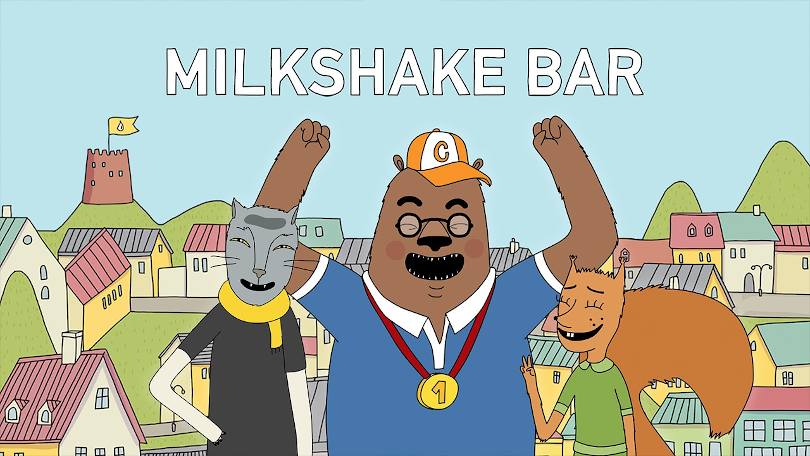 Zippy Frames Sneak Preview: Lithuanian producer Agnė Adomėnė teams up with Urtė Oettinger (Ragnarok) to get a nostalgia feeling between 3 characters in a setting (Milkshake bar) that invites communal atmsophere -taking its inspiration from an old cafe in Vilnius. Its story episode moving outside the traditional concept of a family, this pre-school targeted series has already completed a pilot episode (as a short film), and seeks partners (co-producers, broadcasters).
Ormhildur the Brave, p. Heather Millard, Compass Films (Iceland), d. Thorey Mjallhvit (Iceland)
In a climate-ravaged world, an unlikely heroine saves the day, using hidden magical powers on mythical creatures Icelandic saga heritage - Length: 26x22
Zippy Frames Sneak Preview: An already international co-production (Iceland, Czech Republic and Poland), Ormhildur the Brave takes advantage of both the global warming awareness and the Icelandic sagas to build an engaging comic adventure. Ormhildur is the heroine with magic powers. A series targeted to 8-12 years, the project with its detailed character and background design looks for broadcasters and financiers.
Daisy and Dot, p. Géza M. Tóth Producer, d. István Heim (Hungary)
Miraculous adventures of two inseparable friends, Daisy and her dog, Dot, magically whisked off to Fantasy Land as soon as Daisy taps her nose -Length 52 x 5'
Zippy Frames Sneak Preview: Oscar-nominated Géza M. Tóth is here the producer in the tale of two worlds, the real and the imagined one. Clearly defined colors, and a fantasy adventure that gets easily its message across, the project series is open to international collaboration and pre-sales. 
No Happily Ever After / Dozvonil zvonec p. Maria Motovska, Helium Film s.r.o. (Czech Republic) d. Gabriela Plackova (Czech Republic) - Zippy Frames Choice
In a world where society no longer needs the old cautionary tales, what is the fairy- tale character's real life purpose? Length: 12 x 10'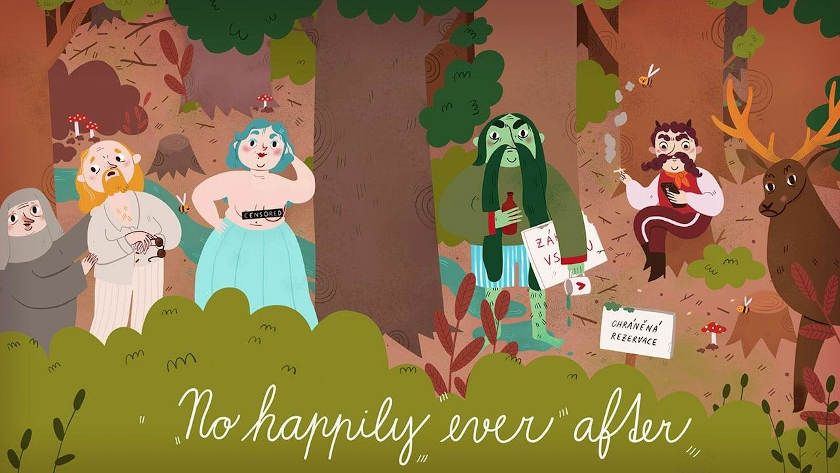 Zippy Frames Sneak Preview: The winner of the CEE Animation Forum, and surely one of the best TV projects pitched, this stop-motion mockumentary series details withcomic gusto the story of fairytale creatures falling from grace; Spoiler alert: they need to live in the 21st century. This is a refreshing project for children 10+, which now looks for partners.

CATEGORY FEATURE FILMS IN DEVELOPMENT
Cricket & Antoinette / Cvrčak i Mrvica, p. Dino Krpan, Diedra (Croatia) d. Luka Rukavina (Croatia)
In spring, Ket, a guitar playing cricket, along with his band entertains the fun-loving bugs. Meanwhile, Antoinette, heiress of the anthill nearby, lives a boring, hard-working ant life without music, which is forbidden. Ket and Antoinette meet by accident and develop affection for each other.
Zippy Frames Sneak Preview: Here's a catchy song and a comedy of the opposites in different environments, with all your familiar crooks. Additional help in animation, co-production of the English dubbing, and ideas for a series are some of the opportunities offered to external partners.
Fichtelberg, p. Michal Kracmer, Cineart TV Prague (Czech Republic) d. Simon Koudela (Czech Republic)
An adventure of a young orphaned nobleman who finds his life and love in the mysterious mountains at the Bohemian-German border
Zippy Frames Sneak Preview: Inspired by Karel Zeman's fantastic adventures, this is a coming-of-age project that mixes fantasy, knights and kings with minerals, trying to give a lesson on cult and science. The multi-layered animation composition  project combined with live-action has finished its development stage; now looking for co-producers.
IGI / იგი, p. Vladimer Katcharava, 20 Steps Productions (Georgia), d. Natia Nikolashvili (Georgia) - Zippy Frames Choice
An adventure of a young orphaned nobleman who finds his life and love in the mysterious mountains at the Bohemian-German border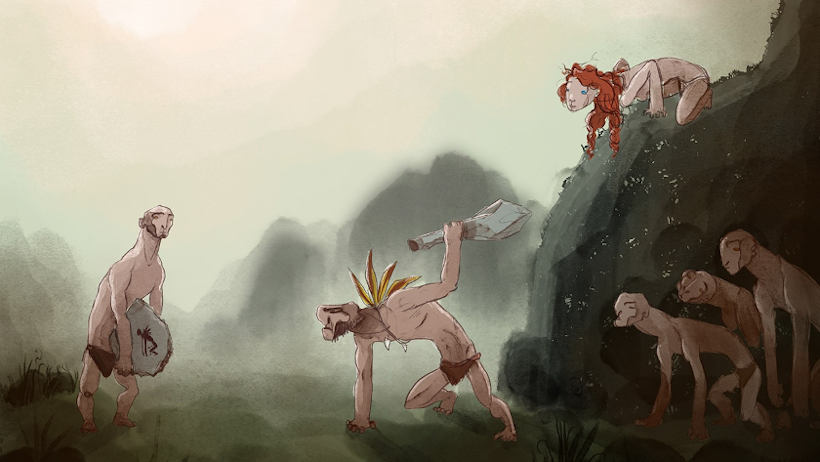 Zippy Frames Sneak Preview: Based on a Georgian bestseller novel "IGI" by Jemal Karchkhadze (and against totalitarian regimes) the 2D feature animation adaptation by Natia Nikolashvili talks about the first man to stand upright and face authority. It seems a well-thought out visual projects (with simple, engaging drawings and contrasts) and still won't lose its focus as a drama -it is not just a series of pretty pictures. The project is at its development stage, and seeks both co-production partnership and creative input.
King Wray, p. Sorin Baican, Studioset (Romania) d. Anton & Damian Groves (Great Britain / Romania)
In a noir world, sickened by climate change and exploding with colour, our film tells the story of Nate and his intense relationship with his cult musician father - 'King Wray' - who concealed his face with a mask. After an intense debut, he had an accident that confined him to a wheelchair for life, so he covered it up and disappeared into oblivion. Twenty years later, King Wray resurfaces and contacts Nate – his illegitimate son – with a proposition. To wear his mask and imitate him onstage – creating a surprise King Wray comeback together with him. Nate agrees, and they set off on a nationwide tour.
Zippy Frames Sneak Preview: An R-rated, 100-minutes noir fiction, which retreads the saga of father and son relationships in an identity-twist. Conceived in a Blade Runner-like setting of environmental decay, King Wray uses disguise (the musician with a face mask), music, and a combination of 2D cel animation with live-action. Currently at the development stage, this highly energetic psychedelic (and psychological) portrait of a relationship will apply for production funds early 2021..
The Black Swallow, p. Sebastien Hussenot, La Luna Productions (France), d. Louis J. Gore (France) - Zippy Frames Choice
In 1959, Louise, a young white journalist, is looking for a story to tell. She encounters an old black man with an unforgettable story. Eugene Bullard, the first black fighter pilot... who now works as an elevator operator at the Rockefeller Center. No sooner does Louise begin her investigation, than Eugene disappears into the Great South to atone for his sins. He flees in the face of racial hatred but also remains at the heart of this story, a moment of treason and loss. With his death imminent, Eugene knows that only the truth can redeem him. And only Louise, catching up with him at last, has unearthed the truth.
Zippy Frames Sneak Preview: The author of Billie's Blues now embarks on a rich, socially conscious animation feature. Eugene Bullard (aviator, boxer, jazzman, employee) looks like the perfect subject for a story which brings to mind the Chico and Rita in its story structure and its detailed visuals. With a first-person perspective, its semi-realistic character and a lot of research, the project looks for partners already at its development stage.
Trouble Nubble Gum, p. Michael Margulis, Studio KAPI (Ukraine), d. Rostyslav Garbar (Ukraine) - Zippy Frames Choice
A name equals man, a thought equals action.
Zippy Frames Sneak Preview: Based on the Ukrainian author Natalya Guzeeva's book 23 Insults of Petryk, the 3D animation feature talks about a boy whose thoughts themselves leads to physical consequences -his friends disappearing. Petryk is a popular character in Ukraine (and a subject of a TV series); his big screen debut in this beautifully-lit project with appealing characters is intended for an audience from 6+ years old.  Natalya Guzeeva is herself on board for the  feature film project, which seeks co-production partners.

VR CATEGORY

Cosmogonic Kosmogonik Length: 8'
Dive into a folk fairy tale, set in a universe populated by robots. Paweł Szarzyński Director | Poland, Lauren Dubowski Director | USA, Marta Szarzyńska Producer | Poland
Zippy Frames Sneak Preview: Stanislaw Lem's Uranium piece is the inspiration behind the hybrid 3D/2D animation VR project. Krakow illustrator Daniel Mroz is the source of the visual reference for the project, the giant head Cosmogonic and the need to browse through his memories.Designed with a single-user VR experience in mind, the project aims to premiere in 2021, and mark the 100 years birth anniversary of Stanislaw Lem.

Immortal, Kristijan Petrovic Director | Croatia, Renato Grgic Producer | Croatia Length: 100'
In 1970s New York, a hitman for hire must find his abducted sister, and remember that he once was Apollo – God of Light, Music and Healing.
Zippy Frames Sneak Preview: Ancient Greek mythology is transported into 1970s motion-capture crime drama with a graphic novel style. Two siblings need to take their own decisions seriously enough in the vast arena of characters and situations. The project is aimed for a fall 2024 release, and seeks co-production partners.
Paperback VR, Robertas Nevecka, Length: 4 x 5' Director | Lithuania, Giedre Burokaite , Producer | Lithuania - Zippy Frames Choice
Paperback VR series plunges you into the world of times long gone... to find new meanings for today's rollercoaster life.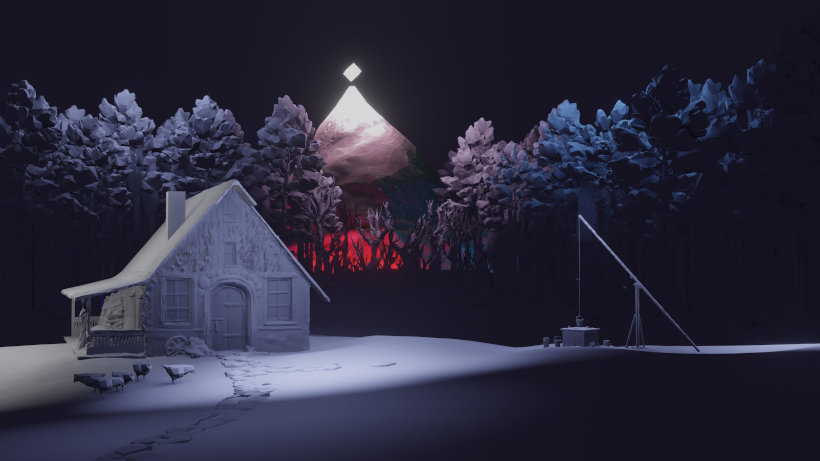 Zippy Frames Sneak Preview: Contemporary interpretation of 4 classic Lithuanian works. The first story is Beacon of Happiness: it tells of a psychologically intense and physically challenging journey to find the magical beacon of happiness. It also brings forward the dilemmas between being saving others and saving oneself. Inspired by recent history events (people fleeing from the Tsarist Russian regime) the project promises an accumulated sense of thrills, familiar to the author of Snow Shelter. Paperback VR will apply for production support fall 2020, and looks for partners.
SIGN UP: Want to read more free articles like this? Sign up for Our Newsletter