Head Over Heels by Timothy Reckart now online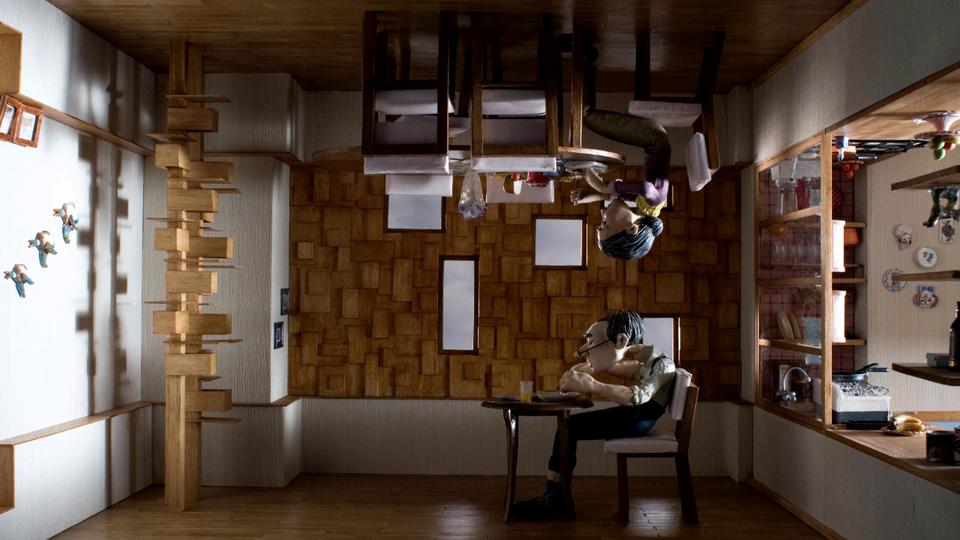 Head over Heels is Reckart's graduation thesis for the National Film and Television School, UK.
After many years of marriage, Walter and Madge have grown apart: he lives on the floor and she lives on the ceiling.
When Walter tries to reignite their old romance, their equilibrium comes crashing down, and the couple that can't agree which way is up must find a way put their marriage back together.
Tim Reckart's festival favorite film shines with inventiveness in the settings department. His way of telling a story of alienation only makes physical and painstakingly visual what the characters themselves cannot dare to express in words.
Tim Reckart has won the Annie award for best student film, and is a contender at the 2013 Academy Awards.
CREDITS
Written and Directed by Timothy Reckart
Produced by Fodhla Cronin O'Reilly
Cinematographer: Chloë Thomson
Production Designer: Eléonore Cremonese
Editor: James Taylor
Sound Designer: Axle Kith Cheeng
Music Composed & Performed by Jered Sorkin
SFX Supervisor: Jenny Groves
VFX Supervisor: Helen Brownell
Production Manager: Lizzie Bull
Script Editor: Tom Hill
Animated by Timothy Reckart and Sam Turner
Read More About: