PRODUCTION: Hieronymus Bosch, animated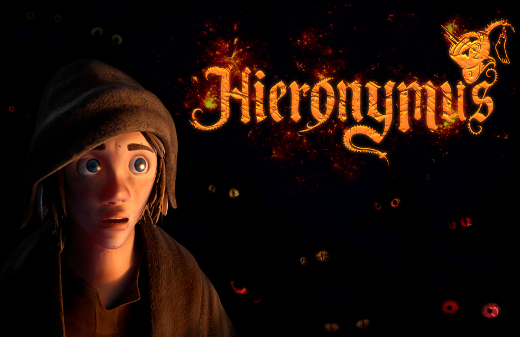 Hieronymus is an 80-minute  animated feature project in pre-production, directed  and written by Erik van Schaaik.
 Dutch company BosBros produces the film (Burny Bos, Jiek Weishut, Jolande Junte), with the Dutch studio The Drawing Room, and the Belgian studio Walking the Dog acting as co-producers.
 This interesting Dutch project is the second gestating feature (after the Loving Vincent project by Breakthru Films) to focus on a visual artist's life and nightmares, and promises some scary moments.
Eccentric teenager Jerome Bosch, who lives in the city of Den Bosch,  is an aspiring artist in a corrupt medieval world held in a stifling grip by a witch hunting priest. When the demonic monsters from Jerome's nightmares come alive, he has to face all his fears to free the city.
Producer Jolande Junte told Zippy Frames during the 2015 Annecy Festival that the film is not a series of disturbing imagery, but a coming-of-age story. A boy  needs to face his own nightmares within a Middle Ages environment which mistakes imagination for witchcraft.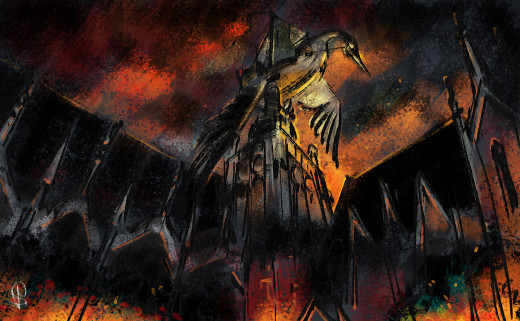 Hieronymus Bosch, sketch
 The 10 m € project is in pre-production stage, with the screenplay already finished, and is expected to wrap up in 2018. Development on Hieronymus started back in 2010 when Dutch animator, writer and director Erik van Schaaik (Vent, Phantom of the Opera shorts)  approached producer Jiek Weishut from The Drawing Room, Baarn.
Van Schaaik considers Bosch as 'the first heavy metal' artist.
Wilbert Plijnaar, known for his work on Ice Age, Shrek and Despicable Me, amongst others, is supervising  the storyboard and animatic.
Hieronymus was pitched (project in concept) at the Cartoon Movie European forum for feature films (6-8 March, Lyon, France). On the very first morning of this year's Cartoon Movie (March 7) the Dutch feature-length animated film Hieronymus was presented to 700+ producers, distributors, broadcasters and sales agents.
Some earlier concept stills and poster: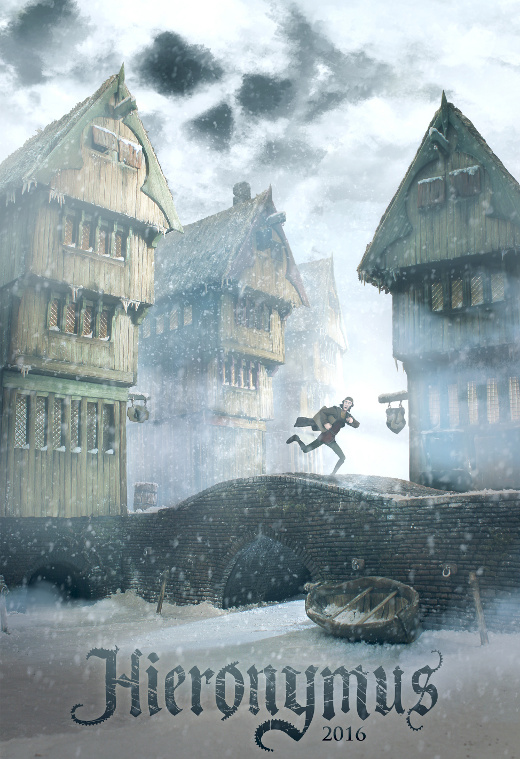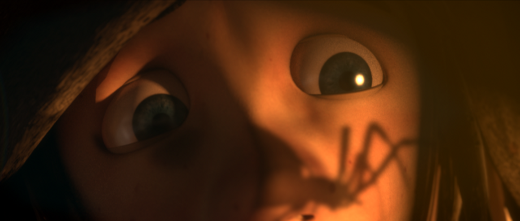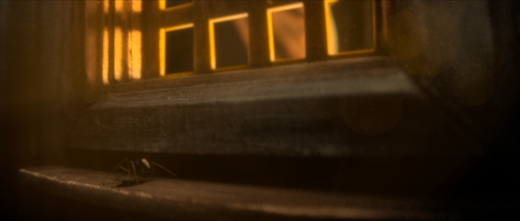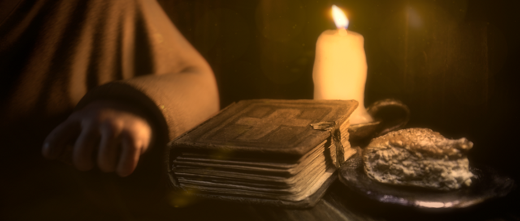 Hieronymus is supported by the Netherlands Film Fund, and the Dutch public broadcaster AVROTROS. It has its own website http://hieronymus-movie.com/ , as well as a Facebook page.
Read More About: