Suzie In the Garden, Electra. A Poem, Hurikan: Three Animation Shorts From MAUR film

It was during October and the Animarkt Stop Motion Forum 2020 event, when we saw for the first time the new project by (the Oscar-nominated for Daughter) Daria Kashcheeva, Electra. A Poem,  another retelling of the classic Greek film, produced by MAUR film (alongside FAMU). MAUR film has been responsible for other artistic animation projects with international acclaim, such as Fritzi: A Revolutionary Tale or The Crossing; the company now co-produces the upcoming stop-motion animation feature Of Unwanted Things and People (our coverage).
Moving further along in the MAUR film upcoming catalogue, we discovered two other gems of the films in development/ production. Hurikan by Jan Saska (check his Happy End clip) and Suzie In the Garden by Lucie Sunková, a painterly effort based on pre-school children's book. We decided to talk with MAUR film producer, Martin Vandas, to get a better grasp on the upcoming projects.
"Suzie in the Garden", Vandas mentions, "was a matter of heart  for Lucie Sunková, and the narrative combined with Lucie's oil paintings is a tender and delicate thing'. Based on the novel by Jana Šrámková, the 13-minute, glass-painting animation short has the blonde girl Suzie visiting an allotment colony of gardens outside her house; Suzie finds her way among a game of noughts and crosses.
Watch the first teaser for the film
Lucie Sunková is the lead Czech animator behind another MAUR film co-production, The Crossing by Florence Miailhe, produced by Les Films de l´Arlequine (more on the film here); she used her experience in her personal film as well. 
The short film, a co-production between MAUR film (Martin Vandas) and Super Film (Simona Hrušovská, Veronika Kocourková, SK) benefited from the support of Czech Film Fund with 40,000 EUR allocated; thanks to the former support, the Slovak Super Film was attached to the project (supported in turn by the Slovak Audiovisual Fund).

For animation, the word production is obviously a lengthy process, especially for painting on glass. "Lucie Sunková is dividing her time between her family and shooting" Vandas proceeds, "in a pace of animating four or five seconds per day in her attic studio". The pre-recorded voiceover, a tool for the ultimate animated film, features Žofie Hánová in the main role  ('an incredible little girl'). The lovable project is now (Jan 2022) finished.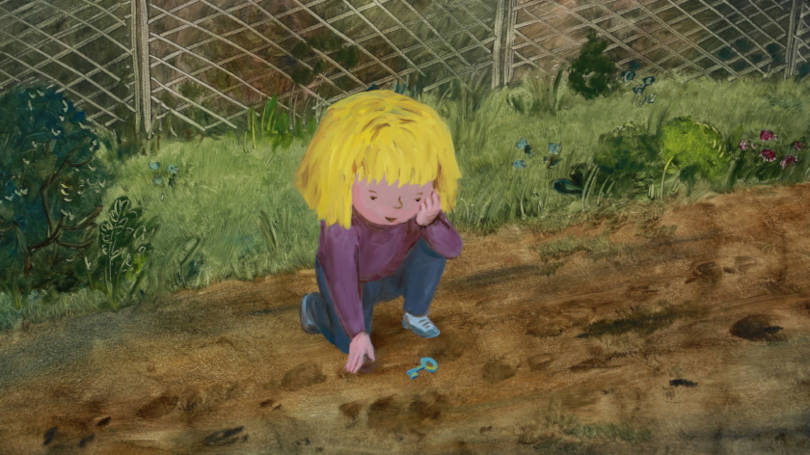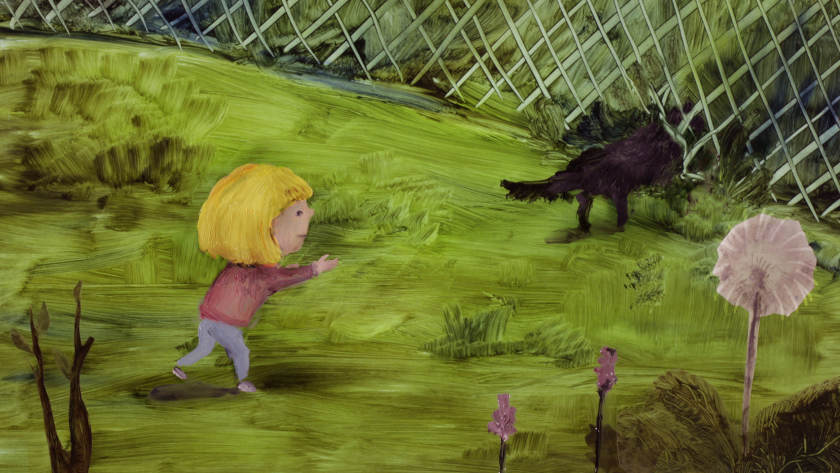 Daria Kashcheeva, the new star in the independent animation circuit, proceeds after her Oscar-nominated stop-motion Daughter (our film review) to another stop-motion/pixilated film, Electra. A Poem.
"The phenomenal success of the short film Daughter was really something" Vandas comments. "Not just in the whirlwind of festivals, but the actual physical, round-the-world journey. And all this took place despite Daria having just graduated from her FAMU bachelor's programme -and there being still the question of her further master's degree film". The new, 25-minute film seems destined to close this gap. MAUR film (in co-production with FAMU) produces the film, which is now at the script development stage.

After the quiet and meditative Daughter ,this is a wild, provocative and surreal, but also poetic exploration of the complex subject of femininity, adolescence, complicated family relations and has a rather chilling atmosphere - Martin Vandas.

The synopsis (plus the first extended teaser we watched last October) confirms the above. The film tells the story of a woman who has since childhood been idealizing her father, rebelling against her mother. Things go haywire from there, as she loses herself into the world of fantasy, beauty, attempting to find a balance with her own body and sexuality.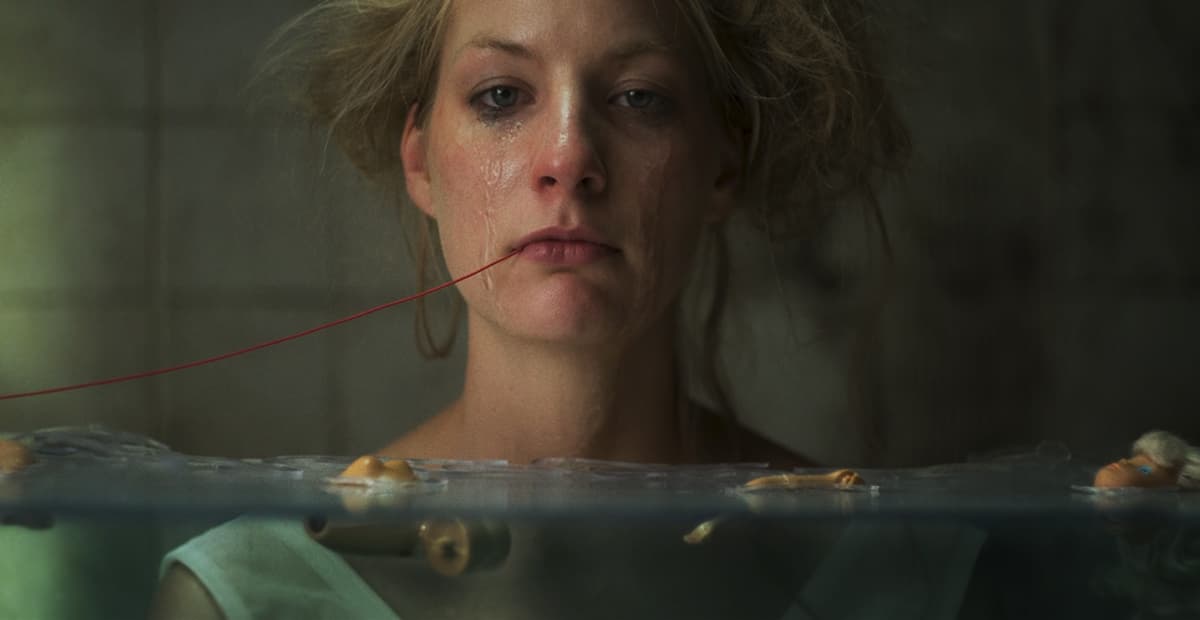 Armed with a sizeable development grant support, Electra. A Poem counts a year from first ideas to a script draft. Daria Kashcheeva researched with both FAMU teachers and theater writers, while at the same time a casting process was on the way. The extended teaser was indeed a demanding one; expect the film to be a similar experience. MAUR film (Martin Vandas and Zuzka Křivková) are looking for prospective partners at this stage, and prepare for another round of funding applications. The film should start production in 2022  -to be ready late 2022/ early 2023.
Co-production has become a key element in short animation as well, with forums like the CEE Animation Forum doing their best in showcasing potential projects and opportunities for independent animation filmmakers and producers. MAUR film has heavily invested in co-production with France in the upcoming animation feature The Crossing (Les Films de l´Arlequin), Germany in Fritzi: A Revolutionary Tale (Trickstudio Lutterbeck, Balance Film), and obviously Slovakia (Artichoke, Fool Moon, Super Film),  co-operating also with Hungary, Romania, Poland, Belgium and Luxembourg.  Even though all these countries have different openings for cooperation, different cultures and different rules for financing and general co-production, they somehow need to align themselves towards the same timeline.

Watch the teaser for 'Electra. A Poem
"Generally, I dare say that all the producers in animated film are in a strange way closer to one another, both in mood and in patience and certain passion for animation" Vandas attests. "It is a complex discipline which you could not quite well attempt realizing without strong emotions". Choosing a project you believe in may take years of your life to both, and both producers and creators need to go through with it. "it really depends on being in tune and harmony, on tolerance and openness, but leading to a result which will fulfill you and which may survive you".
Another FAMU graduation, the Czech animation director Jan Saska (his Happy End short screened at Cannes' Directors Fortnight in 2016) now works along MAUR film for his new 2D animation short film project Hurikan.
Damn! Beer is running out at Hurikán's favourite beer stand. The bartender is getting desperate and she'll have to close early. However, Hurikán has a crush on her and thus, he offers to get her a new keg before the beer runs out completely! - Film Synopsis

 "Jan has worked with us at the animated feature film Fritzi – a Revolutionary Tale" Vandas comments. "His project was excellently prepared, after several years of careful development". Kamila Dohnalová (Last Films) brought the project to MAUR film, which secured Czech Film Fund (and an 'excellent' evaluation mark by the Czech Film Fund commission); armed with a 120,000 EUR support, producers are now in talks with French and other partners to secure the complete 200,000 EUR budget for the 10-minute (three hundred 2D drawn shots) film.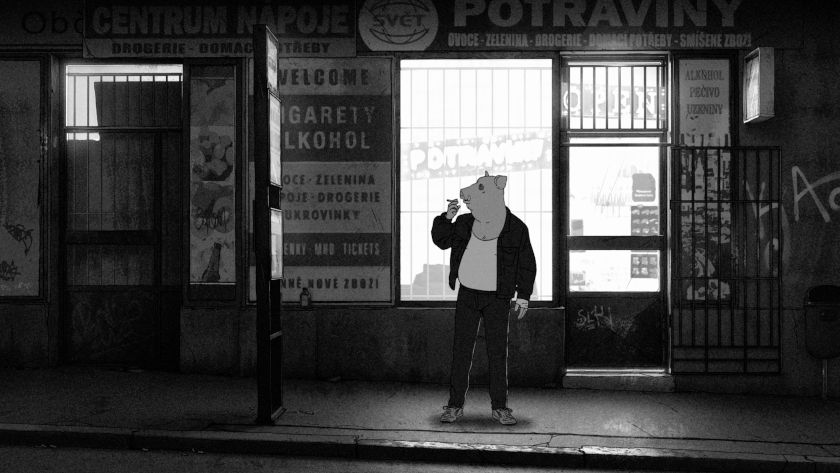 Beers and chips romance is only a veil for a description of the whole era. "The script abounds in very specific self-deprecating ironic humour" Vandas reports. "It is mixed with a nostalgic and sentimental view of the 1990s, which were a phenomenon in the Czech Republic – a combination of emerging capitalism with euphoric freedom and  the intoxication of new possibilities, along with the residues of the 1980s and the beginning of a hangover caused by the heady revolution". No wonder that earlier co-production attempts highlighted the specificity of this Prague-specific project, and its idiosyncratic Prague neighborhood Žižkov.
Jan Saska chose the painstaking process of 2D animation carefully thought out to the last detail; the project has now a 2022 release date.
MAUR film has a lot of things in its slate -including an intensive engagement with 3 animation feature length projects Of Unwanted Things and People (dir. David Súkup, Ivana Laučíková, Leon Vidmar, Agata Gorządek), The Eleven (dir. David Súkup), and Rosentaal (dir. Miroslav Krobot), now all of them in a very advanced stage.  "Despite being slowed down by covid, we will not be stopped by it; as it hasn't stopped the finishing of the experimental feature length acted film The End of the World directed by Milan Klepikov and produced by Antonie Dědečková, which is being finalized and is awaiting its moments in the light in cinemas" Vandas reports.
This whole production spring owes much to MAUR film's production crew and supportive base and co-operation with other producers. To name a few: Zuzana Křivková, Mária Moťovská,Antonie Dědečková, producer Alena Vandasová and line-producer Marcela Vrátilová  -partly also Kamila Dohnalová. The women participation in MAUR film as directors (Daria Kashcheeva, Lucie Sunková, Markéta Kubátová-Smolíková, Maruška Urbánková, Pavla Baštanová,Polina Kazak, Nika Zinoveva, Patricia Ortiz Martinez, Alžběta Mačáková Mišejková or Agatha Gorzadek and Katerina Kerekesova) plus other co-workers (Marta Jallageas, Lucia Kajánková, Alexandra Hroncová and Petra Kupková) makes Martin Vandas, as he jokingly describes himself, "a male minority". But it is no understatement that both minority and majority contribute to a highly interesting amount of work, both recent and prospective. We'll be waiting for more news from MAUR film.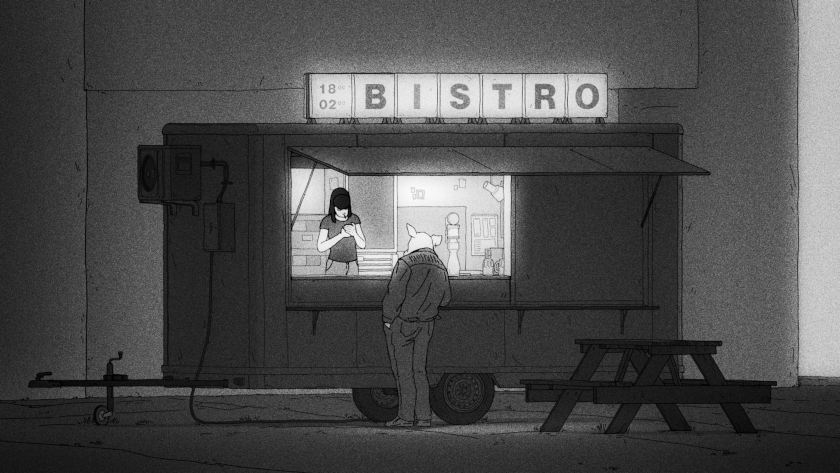 SIGN UP: Want to read more free articles like this? Sign up for Our Newsletter
Read More About: