NFB Looking for Hothouse 13: Animation Artists (Paid Apprenticeship)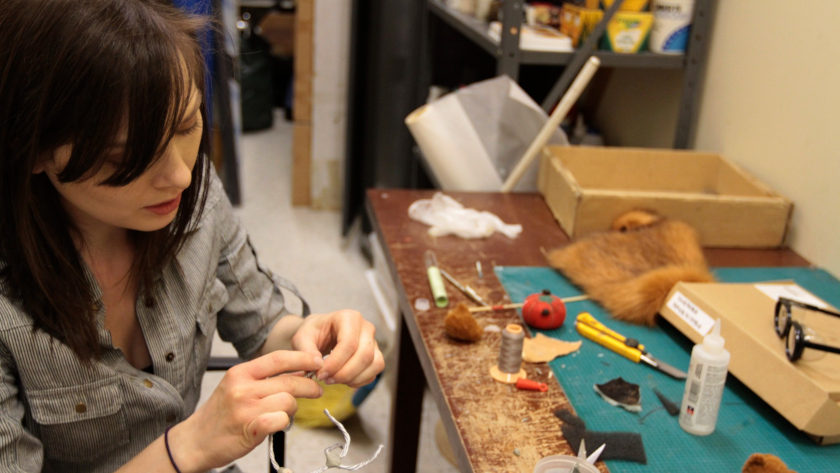 Alexandra Lemay, ALL THE RAGE (Hothouse 10). Credit: Vanessa Quintanilla Cobo
The National Film Board of Canada is seeking submissions from animation creators for the 13th edition of Hothouse. This edition will be a three-month paid apprenticeship in all-inclusive, real-world animation filmmaking in the tradition of NFB Animation.
Hothouse is about reimagining ways of making animation—ways that are faster, more flexible and which embrace the many possibilities in the animation process while maintaining creative and technical excellence
NFB is looking for six new talents who are willing and able to jump headfirst into this intensive experience. The theme this year is: 100
Subject Details:
"100" is this edition's theme. It can be taken literally as a quantifying descriptor, as a playful graphic element, as a musical guide or simply as a creative jumping off point.
You can propose any animation technique that is feasible within the Hothouse framework and with which you have experience.
It's important to reveal a thoughtful relationship between your concept and your chosen technique (whether hand-drawn, stop motion, 3D CGI, collage, mixed media, etc).
We're open to ideas that involve interactive or real-time elements (Unity, Unreal, Motion Capture, XR (VR, MR, AR), machinima, data visualization, Processing, etc) but you must
demonstrate a thoughtful reason behind the use of technology and enough know-how to make it viable.
Your proposal must demonstrate that you have the necessary skills or experience to execute the project as proposed
The animation must be completed in the allotted 3-month time frame. Project viability is a key deciding factor in the selection process
Eligibility:
Submissions are accepted from across Canada and should be in English.
You must:
Be a Canadian citizen or Permanent Resident (no exceptions)
Be an emerging filmmaker (meaning less than 3 films made)
Have experience in animation filmmaking or a related field (ie. fine arts, film, graphic design, photography, electronic arts, computational arts, etc.)
Be open and willing to learn and explore
Be prepared to commit for the period of 3 months
Mentoring director: Howie Shia
Application Deadline: 5 pm EST Monday October 4, 2021
Program Dates: November 15 – February 18, 2022
Orientation and pre-production: Nov 15 – 19, 2021
Production: Nov 22, 2021 – Feb 4, 2022
Post-production and wrap: Feb 7 – 18, 2022
SIGN UP: Want to read more free articles like this? Sign up for Our Newsletter
Read More About: