Producing Stop-Motion Animation: Workshops from ANIMARKT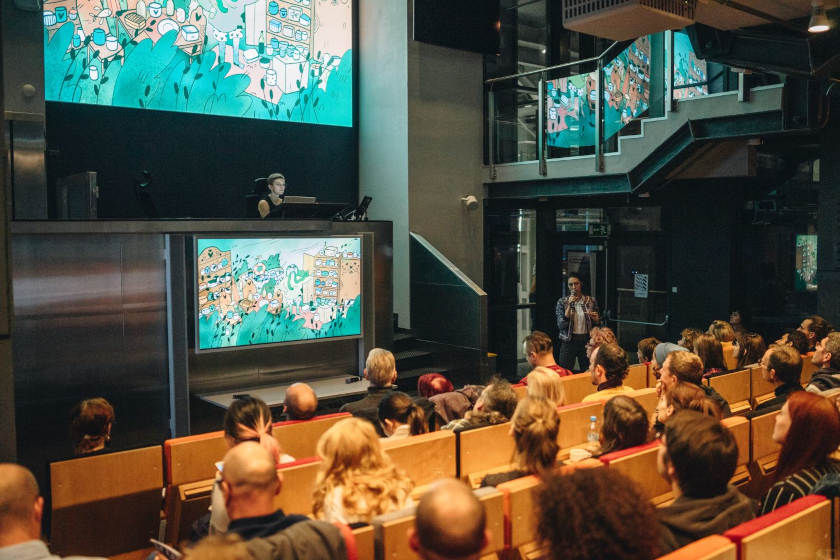 Starting now, animators can register for selected workshops in the Masters section of this year's ANIMARKT Stop Motion Forum. For years, the organizers of the event have been supporting the development of the industry not only by enabling business contacts, but also professional educator activities for creators.
All workshops are free, as always, conducted by internationally recognized experts. Classes are also a great opportunity to meet people from the animation industry, exchange contacts and ideas for any kind of animation. It is also a chance to gain knowledge from world-famous creators. We are very happy to be able to meet you live in Łódź this time – Paulina Zacharek, organizer of ANIMARKT Stop Motion Forum
The first guest invited for workshops in the Masters section is Marcos Valin, who have been working in the animation industry for over fifteen years. He started as a 2D animator, but soon discovered the stop motion technique and stay with it for nine years. He has been animating mostly feature films, working with Oscar-nominated directors such as Tim Burton, Wes Anderson, Claude Barras and Travis Knight. He worked on such films as Isle of Dogs, Kubo and the Two Strings, Frankweenie. Since 2018 he has been working also as an animator on 3D feature films, but he tries to be involved in as many stop motion projects (usually shorts) as possible. The animation character workshop will develop participant's skills on several issues, such as: timing, staging, arcs, anticipation, balance eye darts etc. in stop-motion animation.
The second proposal is a pitch deck workshop with Zofia Jaroszuk – a film producer from well-known Animoon. Participants will learn proven tricks to prepare a pitch project to encourage the producer to involve in production. During the workshop, participants will try to understand producer – director relations and discuss copyright issue in animation industry.
To participate in the workshops during ANIMARKT Stop Motion Forum 2021, participants should complete the application form on the website and attach the required materials – CV, showreel and a description of the film idea. More information on the recruitment is available at the official webpage. The recruitment lasts until October 31th. The final list of participants selected will be determined by individual leaders and announced on November 10th.
Workshops are an integral part of the ANIMARKT Stop Motion Forum program. They complement the ANIMARKT Pitching section, which is dedicated to creators preparing short, animated stop-motion projects. Recruitment for it also lasts until October 31. This competition part of the event is an opportunity to present the idea to a group of experts from the animation industry, acquire partners and win prizes that will support the production of the film. 
The program of each edition of the event is consulted with the Program Council, composed of: animator Tim Allen (including Isle of Dogs, Fantastic Mr. Fox, Corpse Bride), journalist Nancy Denney-Phelps, producer and distributor Luce Grosjean (Miyu Distribution) and producer Zofia Jaroszuk (Animoon).
SIGN UP: Want to read more free articles like this? Sign up for Our Newsletter