Delta Space MIssion Romanian Animation Feature 4K Restored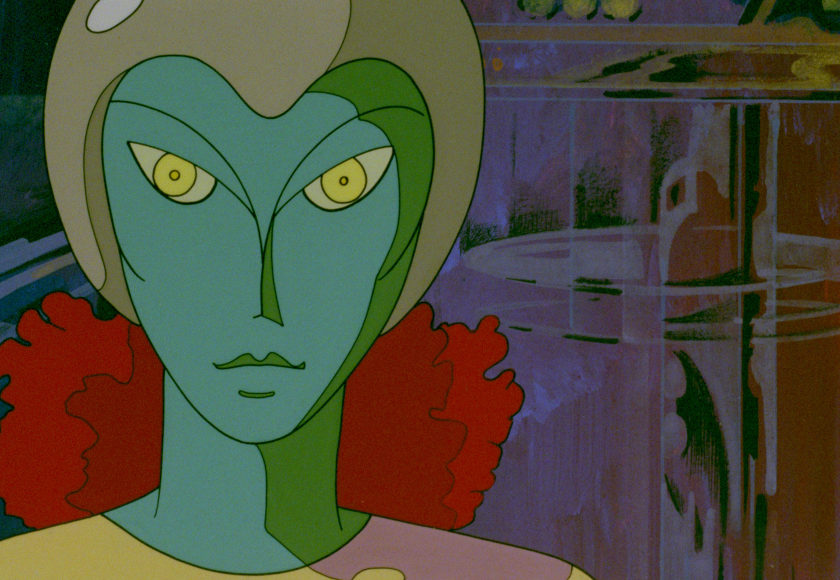 Originating from the eponymous 1983 TV series, 'Delta Space Mission' is certainly the first sci-fi Romanian animation feature, now restored (4K) by Deaf Crocodile. The initial series episodes were directed (1983) by Victor Antonescu, with characters drawn by Călin Cazan and Mircea Toia.
The two took over directing duties in the equally wild surreal 1984, 70-minute animation feature 'Delta Space Mission'.
In the year 3084, Alma, a Modigliani-esque alien journalist with blue-green skin, boards a state-of-the-art spacecraft named Delta whose highly advanced computer brain develops a mad teenage crush on her with disastrous results. The electronic synth score comes from Calin Ioachimescu, in a film that looks like the Romanian cousin of René Laloux's 'Fantastic Planet'.
Our story started from the idea of a Romanian poem from the late 1800s by Mihai Eminescu, 'Luceafărul,' which talks about the impossible love between Luceafăr (Evening Star) and an emperor's daughter. Then we slipped in the story of the relationship between the computer and the alien journalist Alma, linking the action to what we had seen in 2001: A SPACE ODYSSEY -co-director Călin Cazan, film co-director.
Watch Dead Space Mission trailer:
LA-based Deaf Crocodile Films how now restored the film (4K) from the original 35mm picture and sound elements by the Arhiva Nationala de Filme - Cinemateca Romana / National Film Archive - Romanian Cinematheque and the Centrul National al Cinematografiei / Romanian Film Centre (CNC).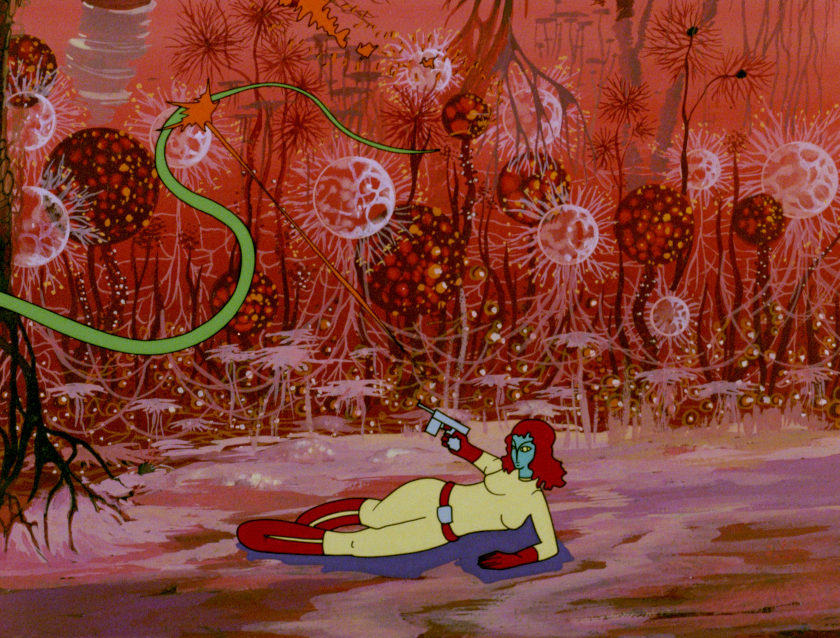 The Blu-ray edition of 'Delta Space Mission' (in Romanian with English subtitles) contains a new interview with co-director Călin Cazan, an essay by acclaimed comic book artist and film historian Stephen R. Bissette (Swamp Thing), and two rare episodes from the original short film series.
"It took nearly five years to locate and negotiate the rights for the film.  It's such a striking and otherworldly fusion of ideas and animation styles – and co-director Călin Cazan has been a pure joy to talk with about his and the late Mircea Toia's creative process-making the film in the early 80s behind the Iron Curtain - Dennis Bartok, Deaf Crocodile Co-Founder and Head of Acquisitions & Distribution.
Pre-sales launch on February 1, 2022, followed by a digital launch several weeks after, released in collaboration with Grasshopper Films.
SIGN UP: Want to read more free articles like this? Sign up for Our Newsletter