Sausage Run by Thomas Stellmach: Crowdfunding Campaign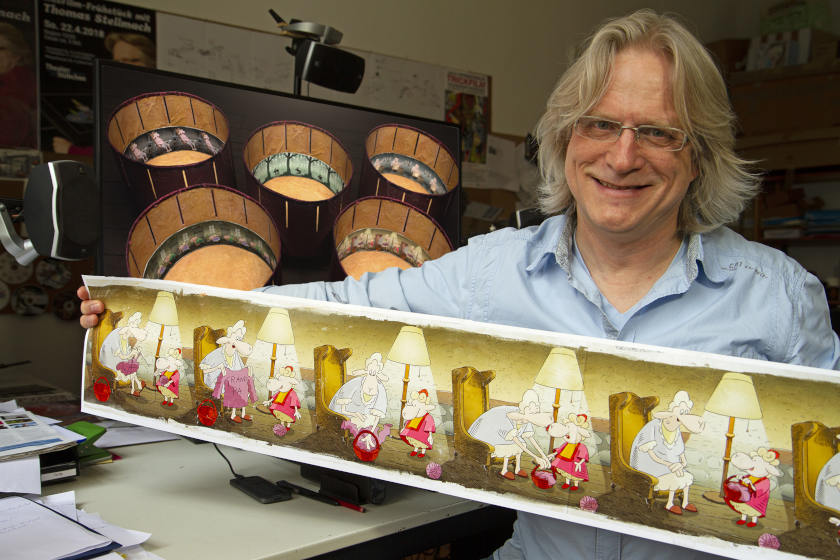 German animation filmmaker Thomas Stellmach has worked for more than 39 years in animation with artistic ambition and thought-provoking stories. He studied animation studied animation under Paul Driessen, director of animation films and professor, at the Kassel Academy of Arts. His "Quest" puppet film won an Oscar for Best Short Animation Film in 1997 (watch an excerpt here).
His latest animation short "Virtuos Virtuell" was an experimental effort; in "The Sausage Run" new animation short,  he returns to the narrative format, but with a twist.

Little Red Riding Hood's family consist of sheep: the mother, the child (Little Red Riding Hood), and grandpa. The big bad wolf is a human butcher with a serious stock problem – he has run out of meat. The forester and his wife are dogs with a soft spot for sausages.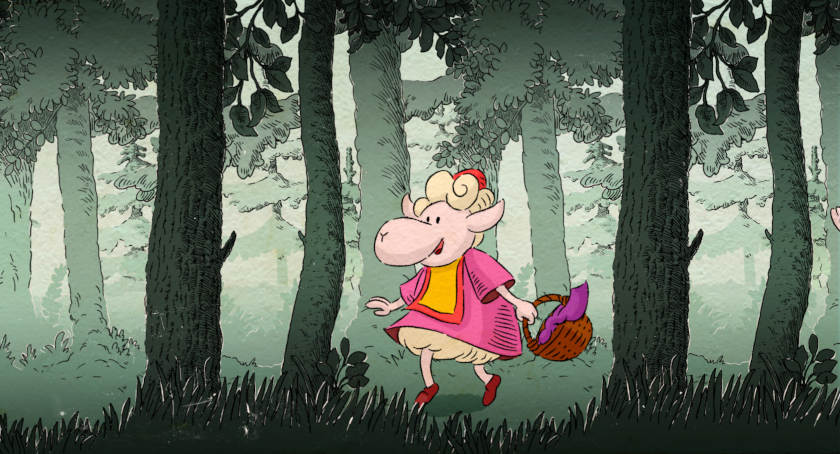 The 10-minute film, a German/Belgian co-production, is in development since 2008, financed by state funding and own contribution. It now goes into a crowdfunding process.
With a mixture of humour, cynicism, tragedy and unscrupulousness the film shows in an exaggerated way how the love of eating meat leads to corruption and to a fatal pact - Thomas Stellmach
The story takes place in historical optical devices, an invention from the 19th century and forerunner to film technology. Zoetropes (appearing around 1834) could bring drawings of figures to life as if by magic. "The Sausage Run" brings back to the front a story told via zoetropes.
Here's the crowdfunding video:
The film is supposed to be ready by the end of June. The high quality production demands for the quality of the project exceeded its budget, so a crowdfunding campaign (for 50,0000 EUR) is now under way till 30 June 2021.
A one-hour online information session about the film and the campaign will be held on Sunday 20th, 2021 at 5pm via Zoom. (in German): Link
SIGN UP: Want to read more free articles like this? Sign up for Our Newsletter
Read More About: