Sore Eyes for Infinity by Elli Vuorinen: Crowdsourcing Campaign
Finnish animation director Elli Vuorinen makes some daring films beautifully animated, always interesting.Elli graduated from the Turku Arts Academy animation program in 2011.
Her student film, Tongueling (watch it here) was met with critical acclaim in the animation festival circuit, while she has also been the recipient of the JAPIC residency in 2013.
In Sore Eyes for Infinity,  an optician is interrupted by a line of extraordinary customers. One by one, she has to witness them using her optical equipment in very unexpected ways.
The film  is self-described as  a beautiful and heartfelt story about the feelings of anxiety and helplessness we all sometimes feel when trying to cope with the world around us . Judging from Vuorinen's previous efforts and the scenes projected, it goes into the same, exciting territory of her previous films and indie animation in general.
Animators include Sanni Lahtinen (Chest of Drawers), Kari Pieskä, Elina Kylmäne. Produced by Terhi Väänänen (Pyjama Films).
The 10-minute animation short is budgeted at €135,000;  there's is €13,500 to be amassed in two crowdsourcing campaigns to hire animators and complete the film.
Visit  the Indiegogo campaign page for support.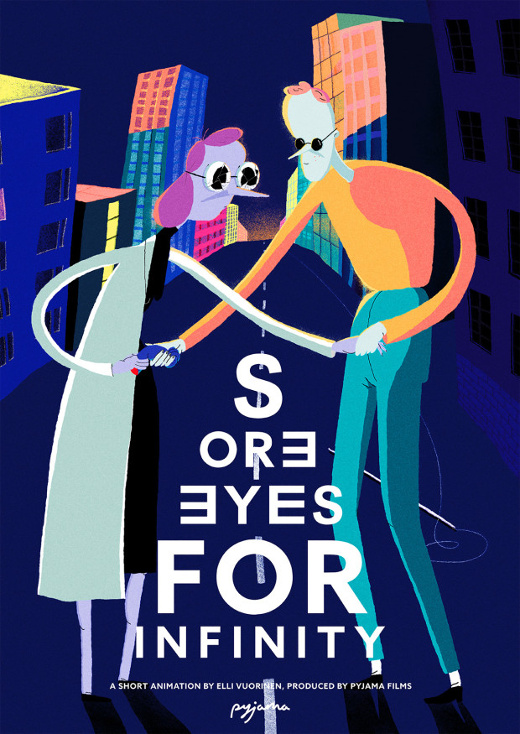 Read More About: