Sylvain Chomet Does Fellini: The Thousand Miles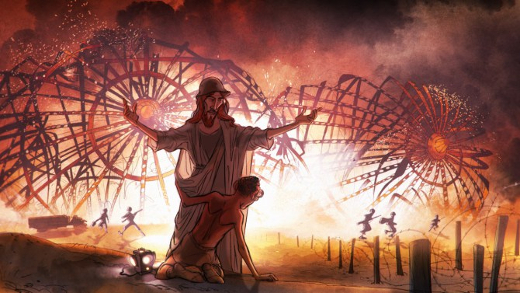 Imagine the following setting: In early-1980s Italy, a pair of ageing brothers who, separated by the twist and turns of life, reunite through their shared life-dream to compete in Italy's Mille Miglia – a Brescia-to-Rome-and-back vintage car rally, said to be the world's most beautiful road race. The setting is not unusual for Sylvain Chomet and his many friends, who still remember the Tour de France in the Oscar-nominated The Triplets of Bellevile.
 But this time it has a Federico Fellini touch.
 The new film by the French director is produced by the London-based Savoy & Gregory, and it is inspireed by the Dolce Vita director diaries and dream journals, including hitherto unpublished materials.  In a recent Variety interview, film producer Damien Gregory reveals that The Thousand Miles will range in graphic style, from quirky black-and-white cartoons from the '20s to 1970s-style hallucinogenic pop art.
 The beginning of 2016 brings character design and storyboarding, followed by production animation with actors in a mix of both 2D hand-drawn style, 3D computer animation (more extensive than in The Triplets of Belleville) and actors contribution. Chomet writes the screenplay, which features more dialogue than this two earlier films (The Triplets of Belleville, The Illusionist), and Gregory promises international A-list actor in voice acting.
Animation will take place in South France, Italy, while the film will move  to Canada for post-production.
 Sylvain Chomet's The Thousand Miles  is scheduled for a 2017 release.
Read More About: