Vokabulantis Stop-Motion Video Game: Campaign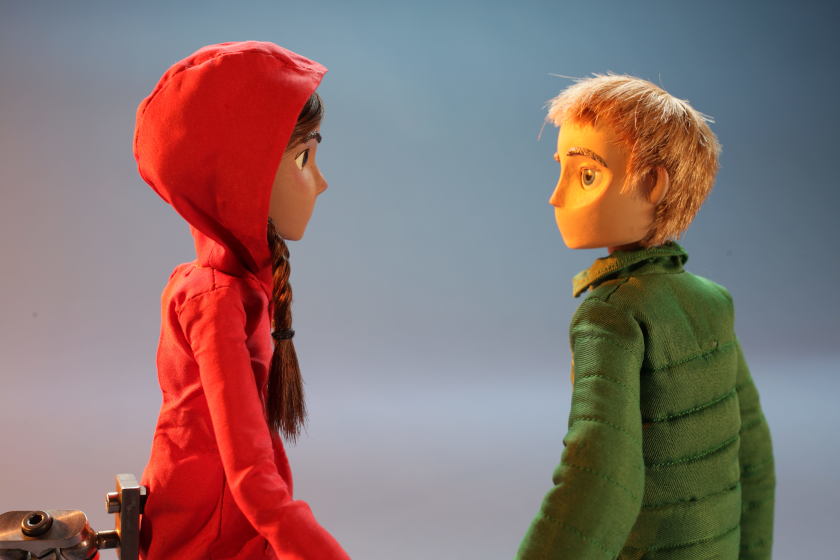 Vokabulantis is a stop-motion video game in development, presented by Johan Oettinger in concept first during Animarkt Stop Motion Forum 2018. It is a puppet animation platformer about two kids, who have fallen in love. Karla and Kurt literally can't get a word out, when they are around each other. As its creators say, "it's is a video game about the first time you held hands, where all you see is crafted by hands".

We use an array of groundbreaking wizardry to conjure up an immersive and responsive game experience, where all elements are handcrafted one way or the other. Photogrammetry, texture scans and stop motion game animations are cornerstones to the process. Miniature set building, puppet building and sand animated effects and UI ensures a fully digitized real world game experience - Vokabulantis
Here's the Kickstarter launch video
The people behind Vokabulantis:
The project has benefited from grants from the Danish Film Institute and EU (Creative Europe Media Programme). Yet, its novel character makes it essential to seek more funding to bring the project into the stop-motion life of its own
Vokabulantis is created in a partnership between game studio Kong Orange, puppet animation studio Wired Fly Animation and poet/artist Morten Søndergaard.
SIGN UP: Want to read more free articles like this? Sign up for Our Newsletter
Read More About: