News
Psiconautas Comes to France in 2017
Produced by Zircozine Animation and Basque Films, co-produced by Abrakam Estudio and La Competenica, Psychonauts: The Forgotten Children (Psiconautas: Los Niños Olvidados) tells the story of two teenagers Birdboy and Dinky.
 Birdboy and Dinky have decided to escape from an island devastated by ecological catastrophe: Birdboy by shutting himself off from the world, Dinky by setting out on a dangerous voyage in the hope that Birdboy will accompany her.
The eschatological film is directed by Alberto Vázquez  -author of the original Psiconautas graphic novel- and Pedro Rivero.
 It has already made a sensation in animation festivals, starting from Animafest Zagreb and Annecy Festival, and continuing around the festival globe.
 During the international market 3DWire in Spain, Nicholas Schmerkin (of Autour de Minuit French production and distribution company, which handles the French distribution for the film) told Zippy Frames that a French theatrical release is scheduled between February and May 2017.
 Other territories are still being negotiated by the film's sales agent management team.

 For those who don't mind spoilers, here's our film review.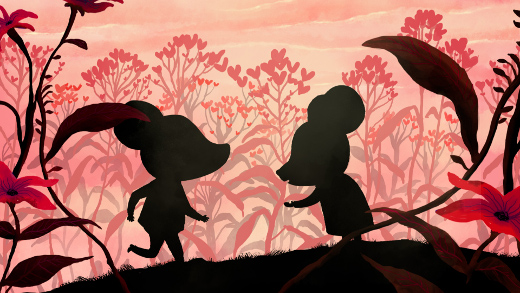 Read More About: