News
Six Moments of Richard Williams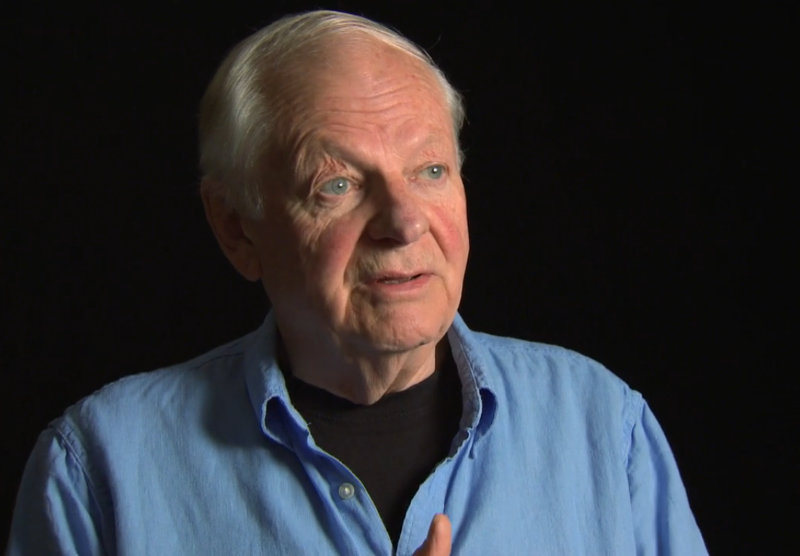 The inimitable, 3-time Oscar-winner, Canadian/British animation artist and educator Richard Williams (born 1933) passed away 17 August 2019.
He won an Academy Award for A Christmas Carol 1971, plus a Best Visual Effects and a Special Achievement Award for Who Framed Roger Rabbit in 1988. Richard Williams has been an inspiration to many, and a painstakingly hard to imitate animation artist - even though he was as generous to many generation of animation artists. His The Animator's Survival Kit and its 16-DVD supplementary box set stands on the shelves of almost all animation artists worldwide.
Here's six video moments where Richard Williams (never shy to talk about and communicate his craft and art) talks about animation.
1. Richard Williams explains how he drew Roger Rabbit; he draws the character again for the purposes of the British Going Live TV show:
2. Richard Williams illustrates the difference between a man and a woman's gait, talks on yawning, and more in the promo video for The Animator's Survival Kit
3. Richard Williams tells (in the BFI interview) how he almost did not want to be the animation director for Who Framed Roger Rabbit. He thought that mixing the worlds of live-action and animation (as Disney did in Mary Poppins) was awful.

4. How the Oscar-awarded animated version of A Christmas Carol came about, with Chuck Jones serving as executive producer.
4. RIchard Williams talks about Prologue, his short animated film (also nominated for an Academy Award), who hoped to make into a feature film.  Prologue describes a  incident in the Spartan-Athenian wars of 2,400 years ago. In it, a small girl bears witness as warriors battle to death. 
 5. Richard Williams at the 2018 Annecy Festival, where he was a MIFA Campus Patron. He comments how hard it was for him to get all necessary information for his work from the Disney greats, and how easier it gets if you can disseminate knowledge.
RIP Richard Williams (1933-2019)
SIGN UP: Want to read more free articles like this? Sign up for Our Newsletter
Read More About: