News
Studio Ghibli Doc The Kingdom of Dreams and Madness Premieres Nov. 28
 Directed by Mami Sunada (Death of a Japanese Salesman) The Kingdom of Dreams and Madness  offers a never-before-seen look inside the inner workings of Japan's famed Studio Ghibli, one of the world's most enigmatic and successful animation studios.
 The creators of Spirted Away, Princess Mononoke, Howl's Moving Castle, My Neighbor Totoro, among other feature films now unveil their method of working.
 Granted near-unfettered access to the notoriously insular Studio Ghibli, director Mami Sunada follows the three men who are the lifeblood of Ghibli – the eminent director Hayao Miyazaki, the producer Toshio Suzuki, and the elusive and influential "other director" Isao Takahata – over the course of a year as the studio rushes to complete two films, Miyazaki's The Wind Rises and Takahata's The Tale of The Princess Kaguya.
 The film made its North American premiere at the 2014 Toronto International Film Festival.
The award-nominated distributor GKIDS will release the film at New York's IFC Center on Friday, November 28.
Following the November 28 New York release, the film will be available on all leading digital platforms beginning December 9 and on DVD and Video on Demand beginning January 27, 2015.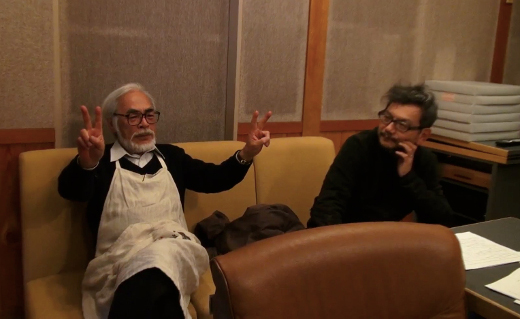 Read More About: