News
The South African Khumba: Official Trailer & Clip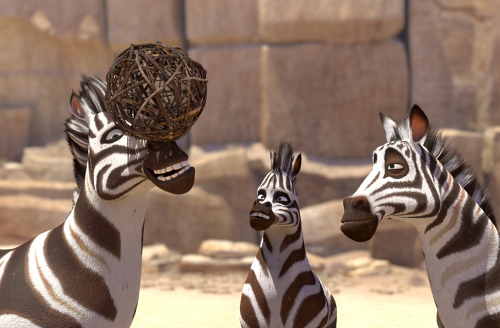 The second feature animated film from Triggerfish Animation Studios after Adventures in Zambedia, it introduces a similar story of misplacement inside a community. When a half-striped zebra is blamed for the drought he leaves his herd in search of his missing stripes. He is joined on his quest by an overprotective, sassy wildebeest and a flamboyant, neurotic ostrich, and defeats the sadistic leopard who has been terrorizing all the animals of the Karoo.
A combination of the ugly duckling tale with the scapegoat ritual, Khumba promises a familiar, but funny adventure into the South African soil.
The original story was penned by Triggerfish writers Raffaella Delle Donne and Anthony Silverston (who also directs) in consultation with Jonathan Roberts, co-writer of The Lion King. Voice cast includes Jake T. Austin, Anna Sophia Robb, Steve Buscemi, Laurence Fishburne and Liam Neeson as a malevolent leopard.
Watch the identity-forming clip: Naming Khumba
Khumba is released on October, 25 (South Africa) in 3D, both in English and Afrikaans. Its North American premiere, though, takes place during Toronto International Film Festival (5-15 Sep 2013).
Read More About: